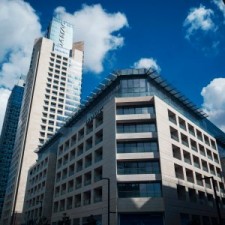 DISCUSS THE CURRICULUM OF THE CONSTRUCTION MANAGER
Introduction of the work
Construction managers are responsible for a variety of aspects of the construction process from the initial implementation of the project to its completion. They ensure that the project remains within the client's budget and remains within its drafted timeline. He or she makes sure that all aspects of the project adhere to a high level of quality and standards. Often they are responsible for some aspects of the construction of some physical structures, but they can also be someone who works for a management company as manager of the processes leading to the construction of such a project.
Key responsibilit
they are responsible for organizing and facilitating the completion of a project from start to finish. Therefore, a construction manager must be someone who can work effectively in a busy environment while being flexible and resourceful when facing challenges or roadblocks. they also have a responsibility to ensure that all aspects of a construction project are carried out safely and legally in accordance with any applicable regulations. Construction managers must obtain all the permits and licenses necessary to legally execute the project.
Read Also : Top Construction Companies in UAE
Educational requirements
Most employers will require that a candidate for a construction management position has a university level in fields such as civil engineering, construction sciences or construction management. Additional technical knowledge in specific construction skills is required. For example, they should be able to understand engineering and architecture plans and drawings. Most employers believe that not all the skills needed to be a successful construction manager can be obtained from books and will require that the applicant also have considerable practical experience. This experience can be gained through field training and work with other construction managers, as well as through apprenticeships.
Career path
Most work for contractors in sectors in sectors such as architecture, plumbing or local government divisions among other specialty sectors. There are many construction managers who are also self-employed and enter into contracts with customers on their own. The number of positions is increasing due to the fact that construction processes are becoming progressively more complicated and technical with the introduction of new forms of technology and more complex laws regarding regulations, standards and construction practices. The opportunity to advance and advance in a career in construction management varies depending on the employer and the size of the company where you work. They can also become consultants to other construction management companies or construction contract companies.
Read Also : Deira Mall
Summary
When they discuss the construction manager's resume, they are very involved in every step taken within a construction project. They are responsible for overseeing the details of a wide range of aspects such as materials, equipment, safety, workforce, budget, design and timing. They must divide a project into a series of steps and make sure that each degree of the project is carried out effectively and according to the desired standard so that the subsequent steps can also be implemented correctly.
For more information visit our website UNEC.CO
Previous Post
Next Post