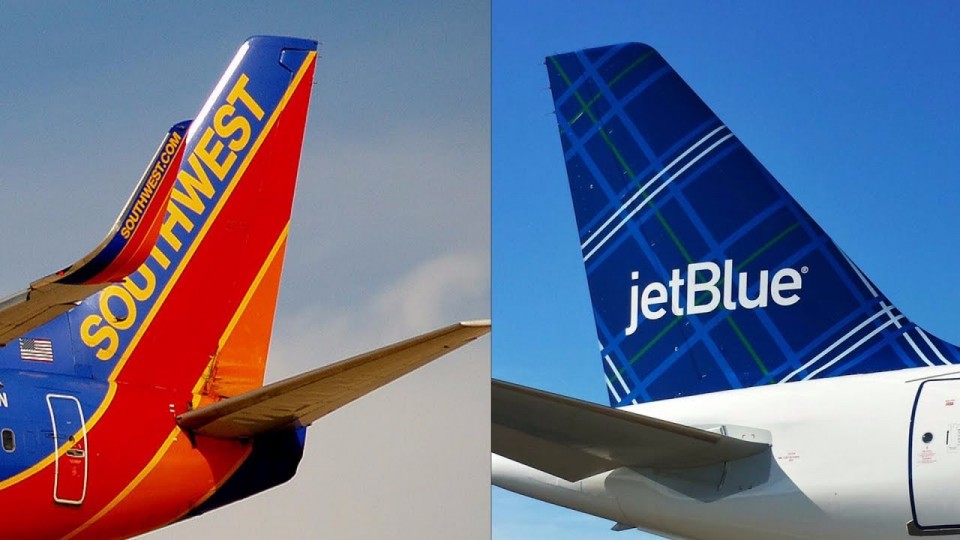 JetBlue Vs. Southwest Airlines – Which airline is best?
Choosing the right airline for your journey is as important as choosing the correct destination for your next vacation. Most of the time, people get confused, and they can't decide which airline to choose. Sometimes they get aficionados of one airline only, and they hesitate to change their choice. Before making a reservation, always compare different airline, and that gives you incredible services and suits your budget also. 
Here, we will compare JetBlue vs. Southwest Airlines based on several factors, which are Southwest and JetBlue. Both JetBlue and Southwest are two of the most famous lost cost carriers in the United States. Both airlines offer some exception services to make the journey of their passengers smooth and hassle-free. 
Checkout different aspects of these two airlines, compare them to each other, and choose the right one. 
JetBlue and Southwest both have a huge flight network. JetBlue operates multiple flights out of Boston, New York, and Washington, but if you want to travel to some other parts of the country, you need to connect through one of these locations. For example, if any passenger wants to fly out of Houston, then it will be a very inefficient route if you are traveling to places outside of the East Coast.
Southwest serves a lot of flights out of Denver, Baltimore-Washington, Chicago, Dallas, Las Vegas, Phoenix, and other major cities. It is quite easier for you to travel with Southwest as the airline provides more flight options to several destinations out of major cities. JetBlue offers many flight options from or to the East Coast, but Southwest has plenty of flights to other several important destinations. Choose Southwest Airlines reservations if you want to travel to any of the important destinations. 
When it comes to travel credits, JetBlue has a more generous policy. The airline allows you to use these credits for other people also. Suppose, if you are traveling with your near and dear ones, you can book tickets with funds available in your Travel Bank. 
Southwest Airlines has a totally different policy. Travel credits of Southwest can be used for the person who has received it. Though, if you want to use these travel credits for other people, you can convert them into LUV vouchers.
Although, you have to pay the associated fee with it. Here is the JetBlue vs. Southwest Airlines based on the travel funds; decide which airline you want to select.
Passengers love JetBlue services, and that's why they prefer to travel with the airline. JetBlue offers free Wi-Fi to its passengers, while Southwest charges for the internet. Personal TVs are available on the back of each seat of JetBlue flights, which you can access to watch your favorite movies and shows. You will be provided with complimentary drinks and snacks during your journey. JetBlue also gives earplugs and eye-masks to its passengers. Seats of JetBlue are more comfortable and have extra legroom. 
JetBlue takes all the glory when it comes to in-flight services. Make JetBlue reservations if you don't want to get bored on your flight.
While talking about punctuality, Southwest is more punctual than JetBlue. Cancellations with Southwest is quite a rare case. Flights of JetBlue see lots of cancellations and delays, but you always have the route through the Northeast with JetBlue.
Although cancellations and delays are more common with JetBlue Airlines, but no overbooking policy of the airline is very good. 
I hope all these points help you to decide which airline you should opt for your next vacation. Read this information on JetBlue vs. Southwest Airlines and choose carefully as per your comfort. 
Read Also - American Airlines Reservations Guest Posting Sites Aeromexico Reservations Air Canada Reservations
Previous Post
Next Post