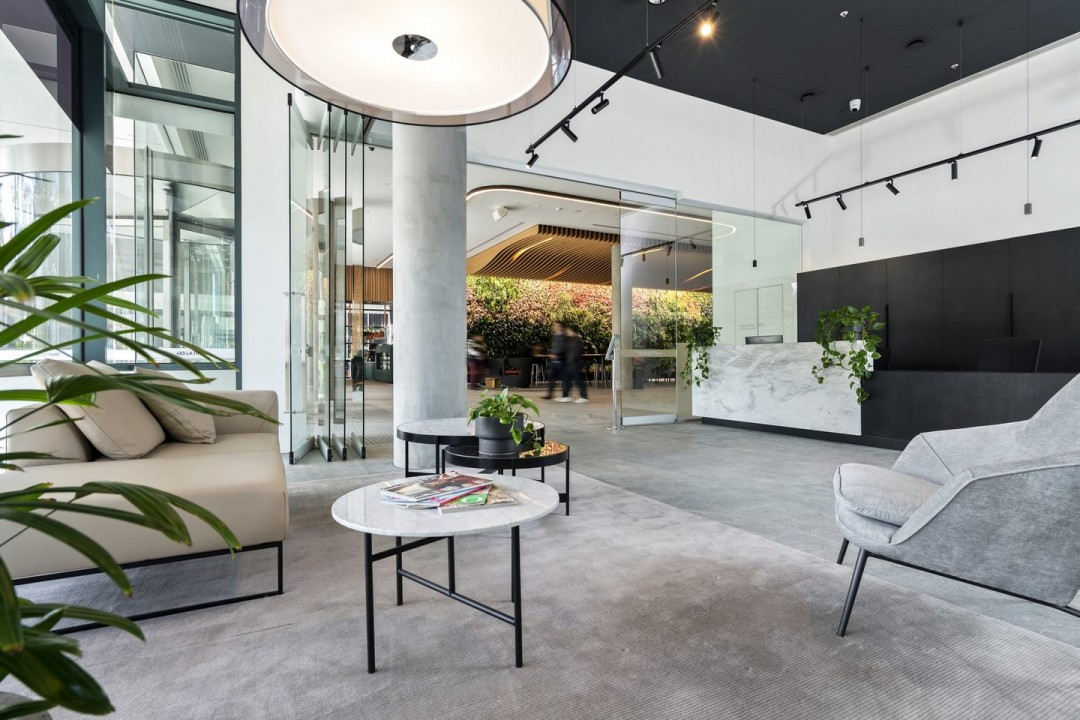 The Benefits of a Virtual Business Address during Coronavirus Restrictions
Over the recent months, a vast majority of businesses and their employees have had to adjust to the experience of having to work from their homes due to the Coronavirus lockdown restrictions.
Victoria, especially Melbourne, is now currently experiencing a second outbreak of COVID-19. This means many businesses are suffering as a result. Even though coworking spaces operate in a shared working environment, they also offer other services such as a virtual office. Many businesses, as well as entrepreneurs, freelancers and startups, have been discovering the many benefits of having a virtual business address.
So, what are these benefits and how can they benefit you amid the COVID-19 outbreak?
What is a virtual office?
Firstly, what is a virtual office? A virtual office gives you access to all the benefits of an office space from your own home, without requiring the same level of maintenance, costs and fees. You will receive a premium business address and phone number where all your business calls and mail will be directed to.
You also gain access to services such as professional administration support, meeting rooms, training rooms and much more.
Who uses virtual offices?
Regardless of industry or sector a business operates in, a large variety of companies utilise the benefits of virtual offices to manage their daily operations. These businesses can include IT firms, marketing teams, law offices, real estate agents, graphic designers, copywriters, accountants and many other freelancers and entrepreneurs.
Professional mail handling services
Many coworking space providers that offer virtual business addresses also offer professional services such as mail handling and delivery. This means that all your important mail, documents and packages will be delivered to your business address. Once the coworking space receives your mail, you can either pick it up in person or choose to have it sent to your home address.
This prevents your P.O. Box or home letterbox from becoming overfilled with various mails and helps you keep on top of all the important mail concerning your business.
Call forwarding services
When renting a virtual address for your business, you also gain access to professional call forwarding services. When one of your clients or prospects calls your business, they will call your business phone number, which is the number of the coworking space provider.
Professional reception staff will answer all your business calls under your company name in a polite and curious manner. They will then call you with the person's name and details of their message. You can then choose to have the call directed to your personal number or call the person back when it is more convenient for you.
This means that you will never miss an important business call again.
Prestigious CBD-listed address
In the corporate business world, the location of your business address is extremely important. When a customer first sees your business address, they will make a first impression. Seeing a business address that is a P.O. Box or a home address projects the impression of a 'small business'.
However, seeing a CBD-listed business address instantly projects the impression of a large and established business. Having a professional virtual business address such as Collins Street or Queen Street will ensure your business will stand out from its competitors.
Physical distancing
During the current physical and social distancing restrictions, virtual offices enable your business and its staff to continue operating remotely without the risk of coming in close physical contact with other office building tenants.
There are also many software platforms such as Zoom and Skype that allow your team to still communicate and manage their workloads via online video chats.
Avoid future disruptions to business
As Melbourne is currently experiencing, there can be many interruptions to business such as further restrictions being reinstated. Having a virtual office setup in place with you and your staff will avoid any future disruptions.
Access to professional mail handling and reception staff means that you can still continue to receive packages, take important business calls from clients, communicate with staff and more. All these virtual office components in place will ensure that your business will continue to operate when your competitors are closing down or reducing their operations.
Reduce your overheads
Saving costs and reducing overheads is an important focus for every business large or small. By renting a virtual office through a coworking space provider, you gain access to all the benefits of an office without the costs and fees associated.
You won't have to pay for expensive fees such as building maintenance costs, insurance fees, utilities or salary costs for professional phone and reception staff.
Avoid public commutes
Travelling to and from work on public transport is one of the biggest contributors to spreading viruses and diseases, especially regarding the Coronavirus. Apart from the current stage 3 lockdown restrictions in certain Melbourne postcodes, working from home drastically reduces the chance of you and your staff coming into contact with people who may be sick.
Having a virtual office means that your business can grow and continue to thrive when other businesses have to scale down and reduce their operations. Instead of having physical offices, you can have many virtual offices around the world, presenting a wide variety of market options that might not have been previously available.
To start benefiting from having a virtual business address in Melbourne, search online for a coworking provider and explore your options today.
Previous Post
Next Post