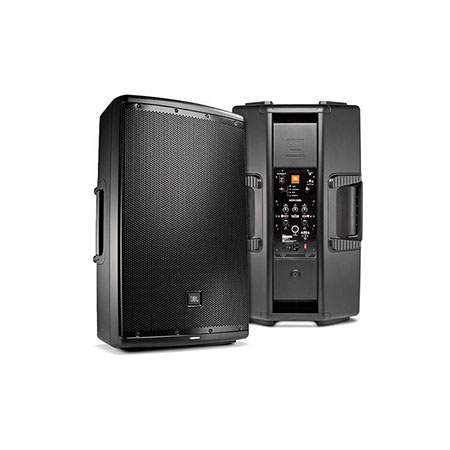 Everything You Need To Know About PA Sound Systems
A PA, or public address, sound system is something you use to amplify the sound of whatever you are trying to convey to a large group of people. You know it as the system of using mics and speakers. PA speakers are used almost everywhere, from concerts to stadiums, and from schools to airports. You can use a PA sound system for your upcoming event.
Elements of a PA system
A PA system constitutes of the following things:
It can be used to project sound from vocals, instruments and other acoustic sources.

It comprises of mixers, amplifiers, microphones and loudspeakers.

Front of house speakers that are faced towards the audience, and monitors that are directed at the performers.

EQ and effects controlled by an onsite mixer or an audio engineer.

They can be used practically anywhere.
How to obtain a good PA system
There are a couple of factors involved in choosing a good PA system. If you want to simply opt for PA sound system rental for a while, you might want to get something lighter, but if you are doing it at a venue, then you would want something with more wattage. The system works with the sound being captured by the microphone and then being processed by a mixer, and then amplified for others to hear. To know what you want you have to take the following into consideration:
Venue

Audience size

Budget

What you are going to use it for (music, speech, performance, etc.)
All in one speakers
All-in-one or portable speakers are ideal for those who do not know much about speakers or sound systems, and do not have experience with PA systems. They have built in EQ, which helps remove the necessity of an external speaker, and a power amplifier that increases the voltage of the signal. The good part about it is that everything is wrapped up into one, and you can carry it anywhere you like. However, it does not compare to individual sounds and set ups that accompany separate components. These are ideal for small scale productions like a seminar, a school play, a community performance and so on.
Setting up a PA system
For a better quality sound system, you have a microphone, a preamp, a mixer, a power amp and then a speaker. The process works like this: the microphone is connected to a preamp to boost the line level. Then that is connected to a mixer that helps fix the audio and enhances the sounds, and if possible you have a power amp to boost the signal, and finally you have amazing sound coming out from the speakers. These set ups work best for large venues. The only downside is how heavy they are and set up times.
Buying a PA system
PA systems are almost as important as light equipment, so while searching for the equipment, you may also want to consider companies for lighting equipment. Here you need to think about 'sound and light equipment rentals near me.'
About GeoEvent
The company provides for shipping and transport of even the heaviest equipment. They have equipment that can suit any event, from light, low wattage equipment, to heavy, high wattage equipment. The executive of the company has stated that they run on nothing short of professional, high quality service that provides flexibility and creativity by an amicable and reliable team. They provide 24/7 service because they know of the difficulties of last minute changes and requirements. "We strive for maximum customer satisfaction, and will settle for nothing less." Geoevent is only satisfied if the event has been a success, and actively ensures that it becomes a success."
Previous Post
Next Post