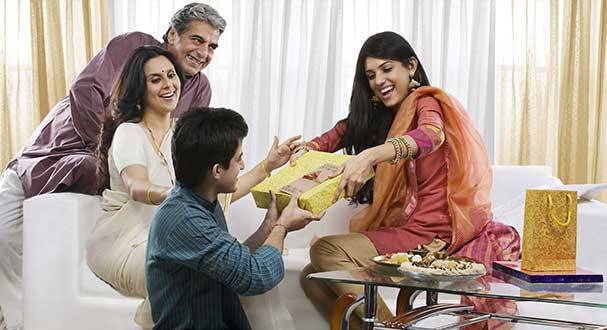 Unique Raksha Bandhan Gifting Ideas for Your Brother and Sister
How can one make it through life without siblings!
As Raksha Bandhan is around the corner and people of the city are busy buying the perfect gifts for their siblings.
Here are some ways you can personalise rakhi gifts for your sister.
● Healthy chocolates and Fiber cookies:
Healthy chocolates and fiber cookies are one of the best gifting options this festive season. These products are low on sugar and packed with multi-nutrients values. This is a perfect gifting option if she loves indulging sweet savours. It is convenient, healthy and delicious for an occasion like Rakhi.
● Organic tea combos with detox products: Teatox is the new healthy trend in India, drinking teas infused with diuretics, laxatives and stimulants are good for health. It helps to reduce inflate, boost your energy and strengthen your immune system. It is one of the best morning detoxes to lose weight. This can be a personalised rakhi gift under ₹500.
● Vegan food hampers: More people around the world are selecting to adopt a vegan lifestyle. Is the best personalised gift for your sisters who are now married? As vegan lifestyle doesn't hamper your health. Vital enough for all your daily stress at work.
● Spa sessions: Gift her a spa session for natural and refreshing spa treatments. It is not only refreshing but extremely good for your skin and hair. There are various types of spa and facial sessions available in the market.
● Work leisure apparel: The new trend in the fashion world is wearing leggings outside of the gym or comfy clothes are the new attire for your next office look. Gift her fashionable work leisure apparel this Rakhi as it is perfect for work or dinner.
● Sports shoes or Sneakers :
The last thing you want to worry about when you're working out is about the comfort, especially since cross-training sneakers are already less cushioned than your go-to runners. Gift him/her a pair of running shoes and motivate him/her to begin fitness the journey. This one particular gift she perfect for siblings.
● Fitness band Or a Digital watch :
Your brother must be struggling to keep a tab on his/her health due to our hectic lifestyle and work life. Fitness Band makes it very easy to keep in check your daily health schedule and if your brother or sister is a fitness freak, it will indeed be a perfect Raksha Bandhan gift for him/her. As i-watches are so in brothers love them and Fossil digital series are best for your sister.
● Grooming kit :
undercut hairstyles and beard are a fashion statement for men these days.
Fashion Statement for Men - GoodEase
You may try THE MEN'S COMPANY for a perfect shirt you want to buy for your brother. Second you may try THE BEARDO for some cool grooming products for your brother this rakhi.

● Perfumes Or Colognes :
Everybody loves to smell good.
Why not on the occasion such as Rakhi.
Sisters love the pretty french perfumes or the ones THE BODY SHOP provides. Which have sweet fruity smell.
As brothers like to look manly and do smell like a man. Perfumes which contains musk is best for them. CALVIN KLEIN and ARMANI has the beat ranges.
Unique gifts for home décor, stationary for offices or for kids are easily available at goodease. If one is confused about what should he or she give in gift visit goodease.in and you will easily find interesting, good quality products, make your easy purchase via goodease.in while one may wonder in different sites but for male gifts, gift items for men's wedding in India, birthday gifts for him, Buy Unique Gifts For Men in India, Buy Unique Gifts For Men in Delhi, men's clothing and accessories online India men's accessories online India, men's accessories online shopping India best option to buy from is goodease as it has plenty of options available.
Previous Post
Next Post