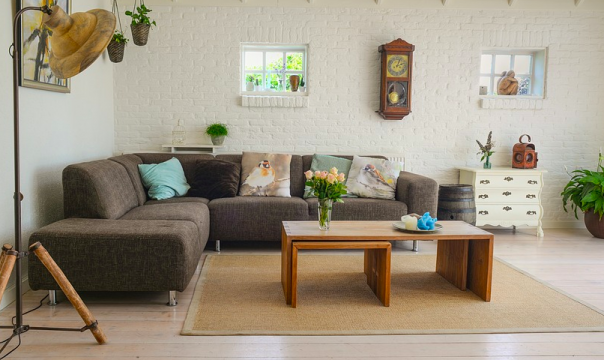 How to get hired in the Interior Industry
Introduction - Interior Design Career Basics:
On a simple level, interior designers create and design for various clients, either as freelancers or as part of a design firm. They specialize in a particular area, such as green spaces, home design, or corporate workspaces. Any person considering interior design as their profession will have several questions, including Is the degree in design necessary to break in? Will I have to work for a company or can I strike out on my own? Should I specialize in a particular area of design?
To become a professional interior designer, it takes more than creativity. A successful profession requires formal education, training, discipline, determination, and strong business and marketing skills. Every level of an academic degree opens new and unique doors to aspiring designers and this guide provides aspiring interior designers with relevant information.
Steps to Becoming an Interior Designer
#1. Earn a Degree in Interior Design:
Though a formal education is not compulsory, most of the interior designing firms require designers to hold at least a bachelor's degree. A degree in this particular field is preferred, but in another area is generally acceptable as long as it is accompanied by coursework in interior design, such as drawing and computer-aided design (CAD). Programs related to interior design can be found in many major colleges and universities, as well as in specialized art and design institutes. 
#2. Pass Interior Design Qualification Exam for National Council:
Not all states require licensed interior designers. But there are many, prohibiting unlicensed designers from interior design work. Others allow both licensed and unlicensed designers to practice their job. The license requires passing a state-approved exam, usually the National Council for Interior Design Qualification (NCIDQ) exam. Interior designers may also consider voluntary certification in a particular area. Some specialty certifications are independent of the NCIDQ.
#3. Take Some Pro Bono Projects:
Interior designers, particularly those starting fresh, may find it difficult to get a job without existing work experience. The trouble is that it is impossible to gain experience without having a job and working. Many new interior designers start their job by practicing their craft for free. Many interior designers can offer their services to friends and family, or volunteer to help local non-profit services or organizations, or even too small business unable to hire a professional designer. New designers can first work on their own homes. Feel free to contact the best interior designers in hyderabad. The important thing is to develop the skills required when real paying jobs come along. 
#4. Build a Portfolio:
Make sure to take good quality photographs of all of your work and collect and attach them to a professional portfolio. A high-quality, comprehensive portfolio is the most important tool for interior designers seeking clients. It not only allows your clients to view your best work, but it will also show off your ability to present yourself in a very professional and well-organized manner. In addition to photos, include a selection of your designs and sketches, and do not be afraid to present examples from a huge variety of projects. Additionally, many interior designers today maintain online examples of their project portfolios.
#5. Look for Continuing Education Opportunities:
Several professional certified designers undertake as well as stay updated about trends and changes by attending interior designing conferences. Several institutions have certificates in speciality areas which include: sustainable design, spatial theory, corporate interior design, and designing historic spaces. Moreover, several conferences, workshops, and summits are offered by many organizations throughout the year. The International Interior Design Association, the American Society of Interior Designers, and the Interior Design Society host many events; you can participate in them and earn certificates.
Salaries and Job Outlook for Interior Designers:
Interior Designer Salary Data:
According to BLS, in the year 2014, the median annual salary for interior designers nationally was $48,400. Professionals in the 90th percentile can expect to earn $90,000. Just like other industries, experience, geographical factors, and the kind of interior design being completed also influence the annual salaries. Interior designers in the architecture and engineering field have the highest median wage.
Interior Design Job Growth, Prospects and Outlook:
People who want to consider interior design as their career can be comforted by knowing the industry is robust, with projections of 13 percent growth between 2012 and 2022. Those interested and specializing in environmental design will be at the forefront of this growth, with interest in sustainability expected to lead the charge towards developing the field. Another important area is accessibility design, a field highlighting the importance of creating spaces that can be easily navigated.
Conclusion:
It just takes a dream, an initiative to get started in any field. If you dream of becoming an interior designer, start working for it. Stay focussed and work consistently, you will shine and be successful.
Previous Post
Next Post