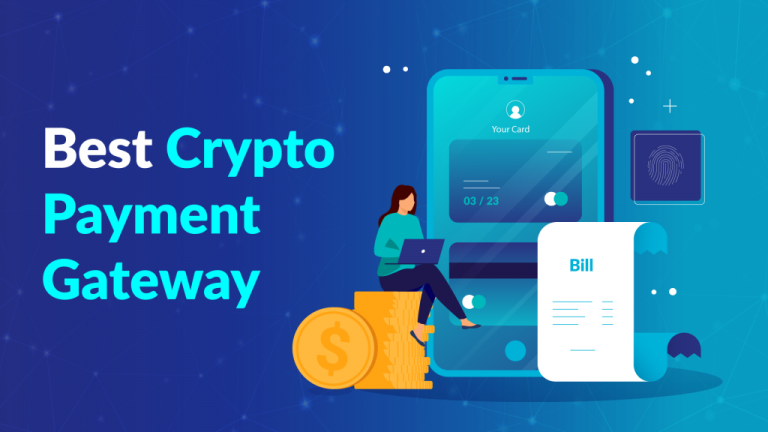 Will crypto payment gateways accept credit or debit cards?- A look at the best options!
Cryptocurrencies have knocked our routine life with international transactions and businesses. The crypto space has also opened many more innovative options for investments, trading, and other lucrative projects. The crypto transactions are secure and encrypted in the blockchain network; hence the global market delves into the cryptocurrency options for enterprises.
Cryptocurrency transactions are recorded and managed through blockchain technology, making it cheaper with negotiable transaction charges. As the transaction charges are low and interoperable, the merchants worldwide are fond of exploring crypto payment gateways! Let's scope around!
What is the crypto payment gateway?- An onset!
A crypto payment gateway is a platform that allows consumers to pay and receive multiple cryptocurrencies in the merchant's POS system. Fusing crypto payment gateways in the POS reduces transaction charges, third-party interventions, the processing time to a greater extent.
The best crypto payment gateways out there in the market ensures acceptance of debit, credit card, and bank transfers as their payment mode.
Payment modes and services rendered by crypto payment gateways!
Depending on the service provider, crypto gateways accept various payment modes. Many of them accept credit, debit cards, bank transfers, and other international wallet money. Best crypto payment service providers have architected their smart contracts in such a way to avoid false charges backs, which makes these products as merchant delight!
The fiat transaction requires KYC and other personal information, whereas crypto payment gateways require only public keys and private keys for a transaction process. These features make the consumers maintain their privacy from counterfeit attacks. As the crypto transactions are accepted globally without any third-party or government interventions, it becomes much easier for merchants.
Many e-commerce and globalized businesses are showering their interest to integrate crypto payment into their POS system.
Now, you can integrate this delightful crypto payment gateway into your merchandise with these few steps!
Steps to integrate crypto payment gateway to your business!
Get ready with your requirements;
List of cryptocurrencies to be accepted;
Conversions of fiat-to-crypto and crypto-to-fiat;
Analyze the market and pick your crypto service provider;
Negotiable transaction charges;
Encryptions;
Push notifications;
Round the clock support.
The implementation of a blockchain-powered crypto payment gateway translates to efficiency. Secure and safe transfer of funds/coins improves the trust among users and guarantees the reliability of the platform. Through its lightning speed processing, payment gateways further present effective utilization of the time saved to evaluate the distribution channels and investigate consumer usage.
They promote easy and accelerated payment services by adopting modern procedures such as smart contracts. Payments are automated through the meticulous structure of protocols and the elimination of human intervention. When prompted by the user, their protocols are invoked instantaneously to establish a multi-layered channel to send/receive payments.
What are the major crypto-powered payment gateways?
BitPay

GoUrl.io

SpectroCoin

CoinPayments

CoinGate
By incorporating reliable and efficient means of payment gateways, organizations can offer consistent and fast-paced payment services. These gateways are adopted across various industries to ensure ease in financial transactions. By charging a tiniest fee for their excellent services, gateways add value to their users.
Wrap-up!
If you are striving to level-up your business, get the quote to integrate the crypto payment gateways to reach global markets! To know more about customized crypto payment gateway for your merchandise, ping our salesforce!
Previous Post
Next Post