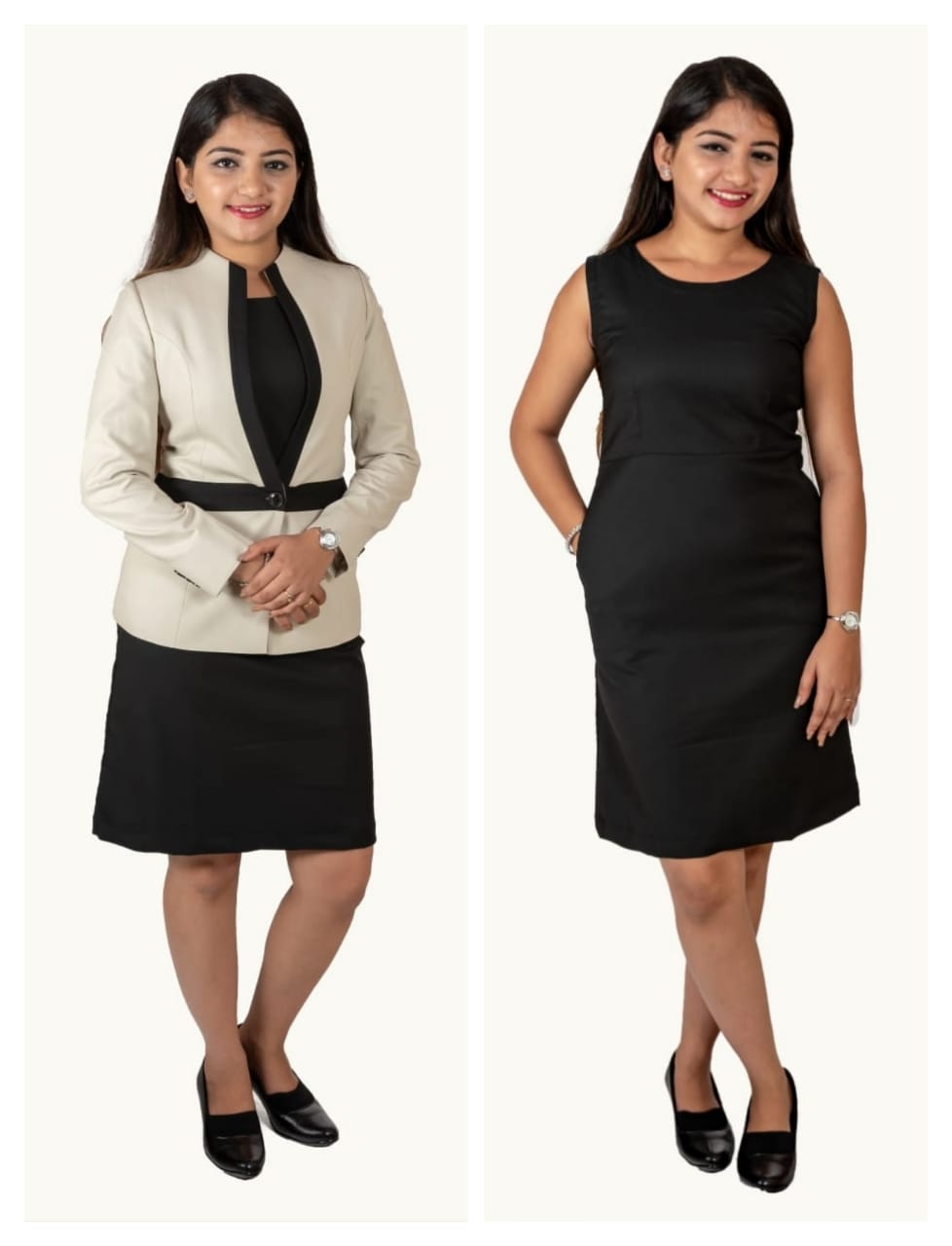 Business Co-ords (Combo Dress) is the Best Choice for Professionals
It's time to say hello to one of the most popular and never go out of trend – Business Co-ords. The days are gone when women did not prefer to wear matching & same pattern dresses. Today, co-ord outfit has made a significant place in the wardrobe. You will always find one business suit or co-ords in a closet and women wear at least once in a week.
The co-ord or combo dress can be worn on any professional occasion and this is the foremost reason to be in love with it. To get a stunning and cool look during office time; co-ord can be the right choice for you. How? Because no one can make you feel guilty by saying your dressing style is not suitable. It's a great pair like made in heaven.
One Style & One Patten, Deliver a Gorgeous Look to Professional Woman
A two-piece outfit in the same print and color is now becoming an adorable one for businesswomen. Most of women celebrities in India love to wear combo dress and look gorgeous in it too. Even they do ramp walk wearing it and on the red carpet as well. They why working women will stay behind? A dress and blazer of the same design and color is a great business co-ord. It is also called a power dress to get an attractive look and grab the attention in the office.
Professional Women Look Stylish & Smart in It
Described as one of the finest business casuals, co-ord is a pair of two clothes made from the same fabric and color has surpassed its limits and becomes popular in the corporate industry. The Combo dress or you can say co-ord is now trending as a fashionable and edgy look. Among 20 women in office, at least one has worn a business co-ord unless there is a traditional day in an office.
It's Not Just a Dressing Style for Office Only
Let me clear that a co-ord is not just for the office only. One can wear it on events, casual meetings with client and business annual functions. Pair it with essential accessories and light makeup; you will get a gorgeous look that you haven't got before.
It's Much Better Than Just Wearing a Dress
A one-piece dress is a good choice but you can't wear it daily. After a few days, it may give you a boring look. To get a look, I would suggest wearing a co-ord or a business suit once in a week. What do you feel when you wear a co-ord? Sloppy? No, Gorgeous? YES, of course. If you have bought a combo of a dress and blazer of the same design; you have two options; one day you can wear just a dress and on another day of a week; you can wear the same dress with a blazer (an adorable combination). Browse a wide range of women's dresses online here.
Can Leave an Outstanding Impression
It's a common tendency of Indian people to judge a person by the way she dresses & sometimes, it's true. Yes, you're definitely judged by your outfit but the way you carry off your apparel is what leaves an outstanding impression to others. If you don't believe, just wear a co-ord; you will get plenty of compliments from your colleagues. Such compliments motivate you to do your job with new zest.
In short, no matter what season is going on, co-ords works well! So, what are you waiting for? Pick your favorite combo with proper accessories; you will get an astonishing look. If you are a fashionista & wish to get a stunning look for office; opt for co-ords and business suits for women online.
Are you one of those who get a trial before purchase? You should visit women's clothing stores in Mumbai; you will get hundreds of styles.
Previous Post
Next Post