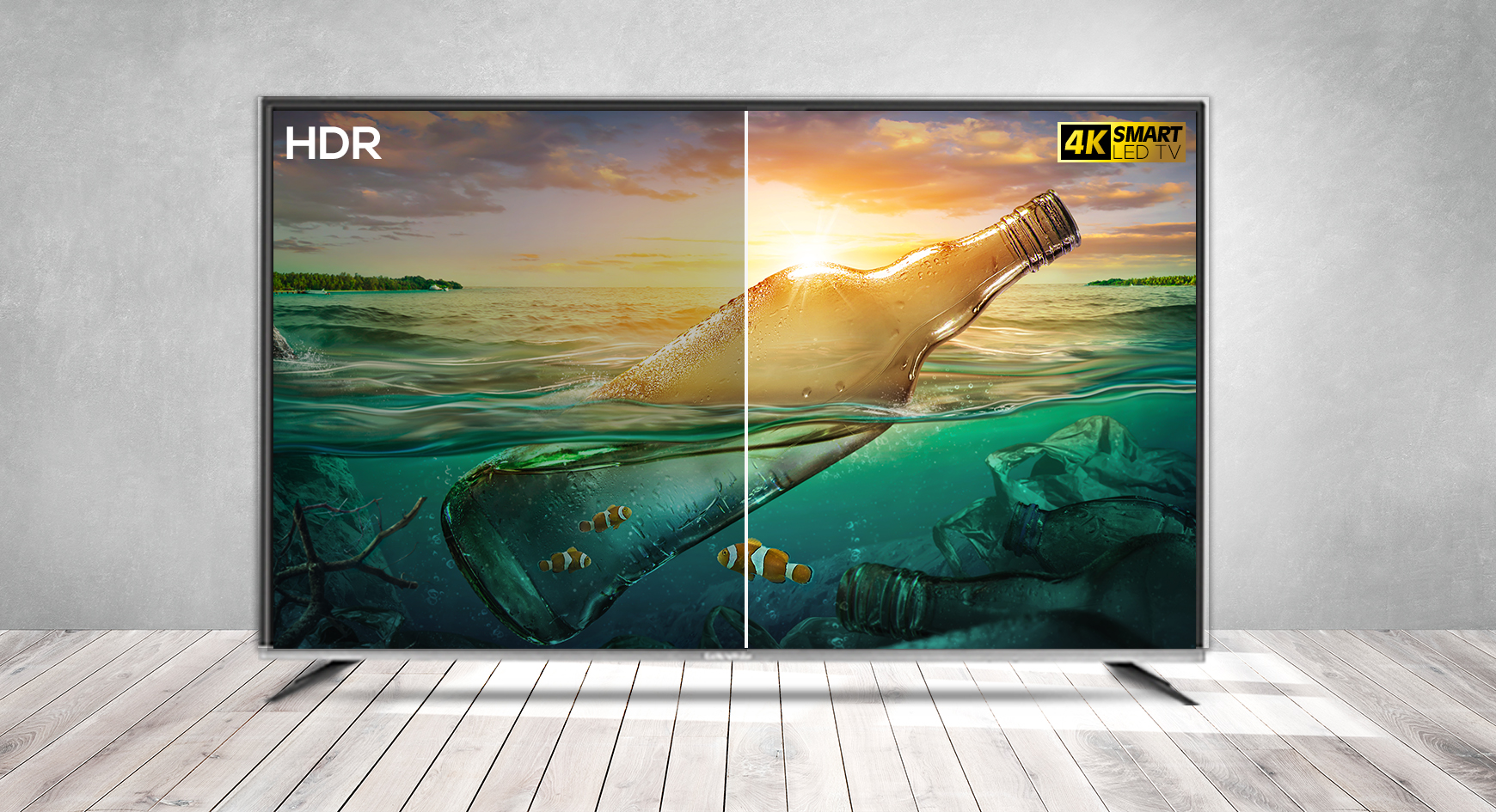 What is HDR? What is the difference between HDR and 4k Ultra HD?
Manufacturers keep coming up with innovative, cutting-edge technologies after every few years. The latest one on the list is HDR. You might have perhaps heard of HDR but how many of you actually know what it is? With various varieties of HDR being available in the market, it can get difficult for us to keep track of it.
What is HDR?
HDR stands for High Dynamic Range, and it is the big thing trending these days. Originating from photography, this term refers to a technique to increase a picture's dynamic range i.e. the contrast between the brightest whites and the darkest blacks. This thought comes from a theory that says that the higher the dynamic range of a picture, the closer it gets to real life. Using HDR for televisions is actually based on this same theory.
What is so great about HDR?
HDR Technology involves widening the range so as to display the finer increments of shading. It is about taking the picture quality to an altogether next level!
A normal TV not only has a limited dynamic range but it also lacks the ability to depict the finest differences in brightness. This means that you miss out on the picture quality that you would otherwise get to see on an HDR TV. For instance a normal, non HDR TV emits around 100–300 nits of brightness, where one nit (meaning 'to shine' in Latin) is equivalent to the light provided by one candle. On the other hand, an HDR TV is capable of delivering up to 5000 nits.
HDR TVs display more natural, real images. As a result, you get to view richer, lifelike colours along with more subtle gradations and greater shifts in tone. The details visible in the shadows and highlights also are finer since the sunlight gleams properly off the windows in case of an HDR TV.
Difference between HDR and 4K Ultra HD
Though both HDR and UHD (Ultra High Definition), also known by the name of 4K are meant to enhance your viewing experience but they are greatly different technologies with almost no overlap. Hence, HDR should not be confused with UHD.
It is a game of quantity vs. quality between both these technologies. While UHD shoots up the pixel count, HDR seeks to make the existing pixels more accurate. But we also get to see 4K and HDR coming hand-in-hand these days. The market is flooded with HDR-compatible TVs that are also 4K Ultra HD TVs.
Priced at Rs. 12, 490 on Flipkart, Mi 4A LED TV is equipped with an HD Ready, 1366 x 768, 80cm (32) LED Display. 2018 was the year of launch for this Smart TV. Weighing 3.9kg, it comes with 3 HDMI and 2 USB ports. Its refresh rate of 60Hz and brightness of 280nits, this TV from Mi comes with 10W x 2 audio level.
Televista is a renowned television brand of India since 1972 known for its great picture and sound quality. It provides quality products and effective services to its customers which have made it a synonym of television.
This start up from India gives competition to Chinese players. Priced at Rs. 11, 990, CloudWalker 32SH04X LED TV has an HD Ready, 1366 x 768, 80cm (32) LED Display. With 3 HDMI and 2 USB Ports, this Smart TV has 60Hz refresh rate, 250nits Brightness level, and 10W x 2 Audio. It weighs 4.1kg and was launched in the year 2018.
This Smart TV from Kodak is priced at Rs. 10, 990 on Flipkart. It was launched in the year 2019 with an HD Ready, 1366 x 768, 80cm (32) LED Display. It weighs 4.5 kgs with Ports- 2 x HDMI, 2 x USB, Ethernet, WiFi. With a Refresh rate of 60Hz and brightness at 450 nits, its Audio is10W x 2.
Previous Post
Next Post