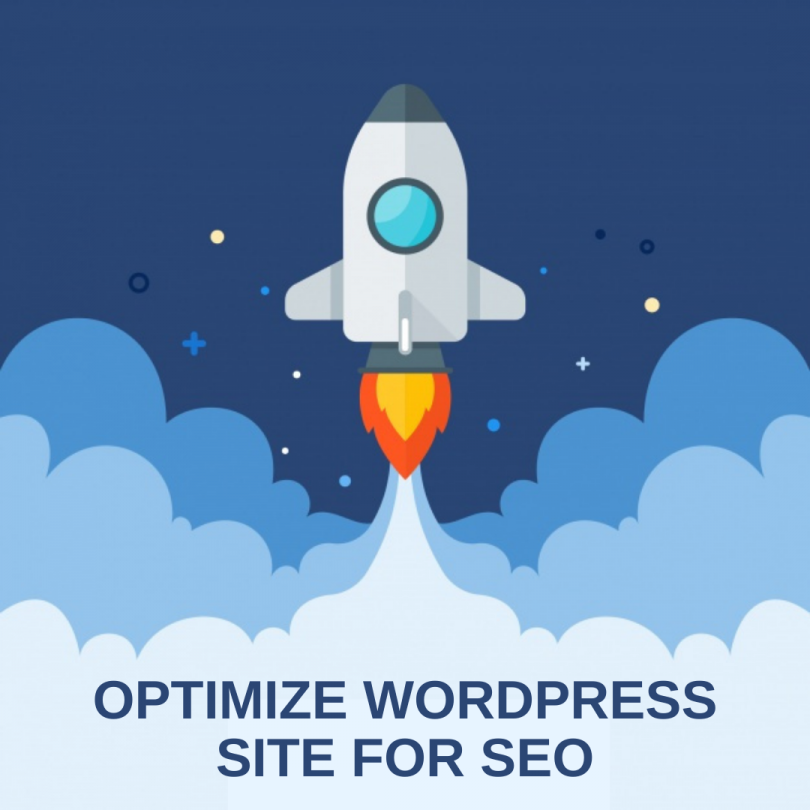 How do I optimize a WordPress site for SEO?
Improving your WordPress website SEO for Getting more Leads for your business, WordPress always seems to be SEO friendly CMS used by millions around the world. WordPress has many features that adhere to SEO Practices to make our process of SEO Faster and easier.
WordPress SEO
WordPress on its own is a Based foundation of best SEO strategies to implement with a very easy interface for Designing and developing your website. SEO Course can get technical, but it doesn't have to be. Just implementing a few basic SEO Tips can give your website a noticeable boost in Ranking.
Here Are Some Tips to optimize your WordPress Site
1. Choose a Reliable Hosting provider
The very first thing you need to do is to check your hosting is providing the power which is running your site properly, if not then replace it as faster as you can because it is making your site slower. Site speed, uptime, and security are all key reasons to think carefully about who you will use as your host
Site Speed has a direct impact on SEO performance and both poor uptime and security can lead your site with no results on Ranking.
2. SEO Friendly Theme
After installing WordPress you'll notice that it comes with a pre-installed Twenty-Twenty theme by default. There thousands of Free Themes available out and also thousands of plagiarized themes which we never recommend using because it comes with viruses and malware injected in it. The problem with free Theme is there are Small and limited by customization of sites. Choosing the right theme is the very first step of an SEO optimizing WordPress Site.
3. Free SEO Plugins
Before you start optimizing your site, you need to install some Plugins which makes your SEO easier and faster, luckily there are a couple of options which recommends both free and paid plugins to install.
Yoast SEO - if you are familiar with the SEO world then you probably heard the name of Yoast SEO, but remember that a plugin won't optimize your site for you. These are just tools to which can help you to optimize. There are many other plugins that offer plenty of optimizing stuff to optimize another best free plugin is all in on SEO pack and etc.
4. Optimize URLs
WordPress gives you an option of permalink while editing or creating a page on your site, you can create a structure and then use in the URLs with the target keyword of the page respectively which passes a single to Google bots that the page is About ABCD topic. SEO is a part of the Strategy for Digital Marketing course and a website is an online presence to all your Digital Marketing Strategies.
5. Create Site Map
A Site map is a Specially formatted file that lists all the pages of your site, this makes it easier for Google Bots to crawl and index your site in other words Crawl means Google reads and keeps a copy of your site in their server to use when someone requests to visit the site.
6. Content With Keywords
Content without Keywords is a body without heart in SEO, sometimes most Blogs and Articles ranked without any keywords. But only in low competition and with a low volume of searches around the world. Keywords are very important in Content to Indicate Google Bots the information your providing with your blog or Information of your Business or services on Google or any other search engine.
7. Title and Meta Description
Your Page Title and Description gives an overview of your information along with optimizing these two things you can increases CRT rate with the help of some Catching words for users to click on our websites like adding the current year or Emojoes which works wonders if you use it correctly.
8. Optimize Headline
While creating your page by default URL, the Page Title also defines your H1 Tag. Headline Tags are used to show the Page main Topic or information which is going to be discussed. It's always recommended that you can You H1 Tag only ones on a page while H2, H3, and H4…..etc can use multiple times.
9. Optimize Images
You must be using images and Rich snippets within your content and to proof, it lets see the Backlinko study which found a correlation between using at least one image on a page and Ranking.
It is so easy to upload an image or screenshot with a file name that even google can't pronounce it, to make your image optimize name your file with the targeted keyword. Another important thing is to minimize/compress the file size down to its lowest limits without losing its quality.
Free Image Compressors — https://tinyjpg.com/
10. Use "Last updated" dates
You must be updating your content regularly in order to be relevant all the time when you appear on the SEPR page. If you're smart to figure out that what is most difficult to rank whether to make a new post and start doing link building or to update your existing content to reach a little more audiences by adding a little relevant information to it.
Final Thoughts
There is no doubt that WordPress is one of the best SEO Friendly CMS out there and the most popular one too. WordPress is very user friendly which implements a whole SEO Strategy. These are some of the tips which I think are very important for SEO and there are many other lefts behind, maybe I'll cover it in other ones.
Thanks For Reading
Previous Post
Next Post