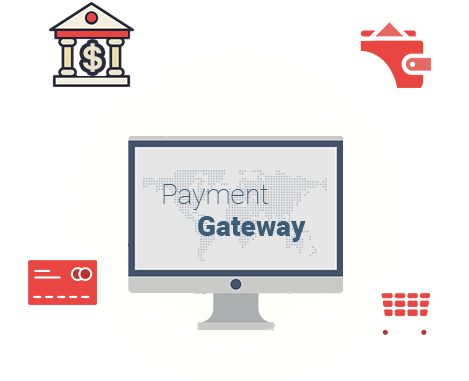 5 Payment Gateways in Kenya You Need to Know About
In the universe of cash transactions, where brick-and-mortar increasingly becomes a distant mirage, payment gateways are created at the speed of light. Now that gateways like Paypal and Authorize have made it clear that secure gateways hold the future of online transactions, other fintech parallels are born with specialized features. They don't just add to the slew of existing online payment methods, but also exemplify what financial technology can do, when combined with the power of thought and problem-solving.
In really simple terms, a payment gateway is a sort of inner portal that acts as a safeguard to the data being shared in an online financial transaction. Under this larger category, there are of course different kinds of gateways, including redirect gateways (the best example is probably Paypal) and gateways with a specific focus such as mobile commerce (think Stripe).
As this trend catches on across the world, Kenya doles out its own gateway creations that are innovative, trusted and above all proof of enhanced customer experience. On that note, let's name five gateways that have changed the fintech game in the country.
M-Pesa
Probably one of the more well-known API integrated systems in Kenya. This is mobile money we're talking about, quite literally. Because M-Pesa is built in a way that metaphorically your SIM card becomes cash and your phone account your wallet. This is a system that is known for its ease-of-use, were sending money over SMS seems like a cakewalk. And what really works towards customer experience is that it does not even need downloading. Originally created to manage microloans, M-Pesa grew to become a money-sharing mechanism for people belonging to the same family or group of friends. And once Safaricom, the Vodafone subsidiary in Kenya that created it, realized positioning physical agents to make deposits and receive money would help more, the gateway grew exponentially.
mKey
While over a period of time, Kenya has come to have its own share of long-running payment gateway providers, mKey is among the more recent creations. It is a financial services app that works on Android and can be used to carry out a host of fintech activities - get a loan, buy goods, buy airtime and send mobile money. What really adds to the user experience in this instance is the fact that the more a person uses mKey, the more they get rewarded. Rewards include airtime. mKey also comes with its own default keyboard, which makes it possible for users to come out of the app and yet have access to it. What this offers is a way to anyway continue to reap the benefits of the app as long as the keyboard is used.
Shopify
Given the way commerce and e-commerce are growing, it's not a surprise that integrated gateways come with their own share of advantages. One such gateway that's picking up in Kenya is Shopify. While once upon a time it started as an online store, today it partners with a number of payment providers to offer rich user experience. BitPay, PayPal Express Checkout, PayGate, and GoCoin are among the providers that feature on Shopify.
PesaPal
Like M-Pesa, PesaPal has been around for a while and is recognized. It comes with a flexible wallet where a merchant can use mobile money, select mobile banking accounts as well as card options, to receive payment. For businesses, PesaPal ascertains ease-of-use by providing an array of tools. For individuals, bill payments (which includes school fees), buying airtime, holiday tickets and event passes, become easy.
Jenga
If you're looking for an all-in-one gateway, Jenga could well fit the purpose. Jenga has integrated various payment channels that are currently in use in Kenya, and the list includes M-Pesa, Amex, Equitel and Airtel Money, among others. One of the distinct features of Jenga is that it allows it's business users to test its APIs by signing up for a test account. Jenga's services are now also available in neighboring countries such as Uganda, South Sudan, and Tanzania.
As technology becomes paradoxically both complex and simpler, individuals and businesses are constantly on the lookout for payment gateway providers that are safe, quick, effective ad largely fail-proof. If you live in Kenya or often transact with people there, the above list can be your starting point for explorations.
Previous Post
Next Post