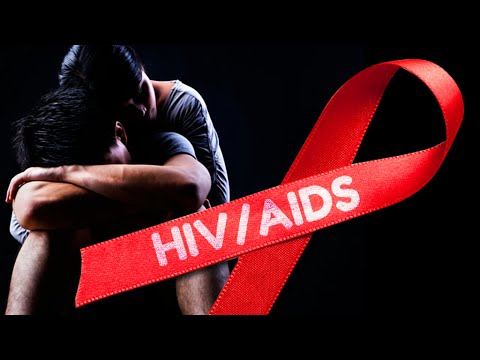 Planetary Reasons for  AIDS Disease | Don't you have in Your Horoscope ? | Astrologer Mayuresh Bhargave
AIDS Disease Analysis According to Medical Astrology
Today's world AIDS has come with a great disease in human life, because till today there is no treatment is made. All world's scientist are doing effort to find the AIDS disease solution. but they did not get success.
AIDS full name is "Acquired Immuno deficiency Syndrome (AIDS)" which effects and reduce our body's immuno system and body's anti bacteria power goes down day by day.
Still it has not any solution. According to Medical Astrology, we can find that this native has AIDS or not in his Horoscope.
1) for checking the AIDS in Kundli, we have a need to keep in mind further planets:- Shukra, Rahu, Shani, Mars, Moon and the 8th Rashi of Kaal-Purush(Scorpio), which is rashi of private part of body.
2) Moon is factor of unnatural sex because moon is also a factor of heart. when it (moon ) will in 6th,8th,12th house as Neech and with bad rashi and with bad planets and moon is with Rahu-Ketu then it will born Homosexual thoughts or unnatural sex in mind.
3) If with Moon , Rahu-Ketu and Mars, Shani are with these planets. then they increase this type of Disease (AIDS).
4) When Shani is with Shukra-Moon-Mars in Lagna, Hora and 7th house and Lagnesh, Horaadhipati or dristirat or Shani-Shukra-Mars-Moon are in navmansh of Lagna then this disease happen to native.
5) When Shukra and Mars are sitting together in 2nd, 4th, 5th, 12th house, then native will be more attractive to sex. if Rahu is seeing to Shukra-Mars from any house or Shukra-Rahu-Mars sits in 2nd,5th,7th,8th,12th house then they born this disease to native.
Precaution:
If anybody is seeing planet with these situation in his Kundli, then native should consult with good astrologer, so that with advance precaution Solution (Upaay) of these planet can save him from such type of diseases like mantra jaap or special pooja of these planets.
"My Focus is Just to aware the people that Our Ancient Medical Astrology can explain the all types of diseases. In Case, any patient is curing from any medicine,at that time, he should concern with a good astrologer."
Hope You Loved this Article.
For more Information:
ज्योतिषाचार्य मयूरेश शास्त्री (M.A.B.ed)
P.G Diploma in vaastushastra
Diploma in medical astrology
Specailist in GemStones
Mob :- +91-9254144009
Previous Post
Next Post