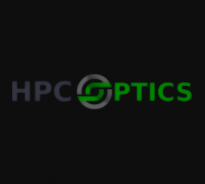 How To Choose The Right 10G SFP+ Modules For A Long-Lasting Ethernet Connectivity Solution?
There is a lot of excitement right after the evolution of the 5G network and the future it promises to support- increased network connectivity and uninterruptable network. To meet the 5G high-speed network, modules of 10G SFP+ transceivers are widely used to connect network devices like switches, NIC (Network Interface Card), and media converters. However, it is to understand that the major point of intersection between fiber and POE is the SFP module. It allows the transceiver module to combine both the optical and electrical network components into a single, well-functioning network. 
What is the 10G SFP+ Module?
The 10G SFP+ module is specifically designed to transfer and receive optical data. There are many suppliers you come across offering a wide variety of 10GBASE-T SFP+ that are compact, hot-swappable, and flexible to extend Ethernet over fiber. It can conveniently support both optical and copper SFP modules. This is the reason SFP is supported by many network component vendors.
The SFP module is not standardized by any official authority, but is specified by a multi-source agreement (MSA). The best part is that the 10G SFP module supports SONET, Gigabit Ethernet, fiber source, and other communication standards. Additionally, SFP has replaced GBIC in the majority of the network connected applications due to its small size.
Features & Benefits of Choosing an Ideal 10G SFP+ Transceiver
10G Base SFP compatible transceivers offer the following features and benefits:
They are the industry's smallest 10G form factor

Compact, hot-swappable input or output device that plugs into an Ethernet SFP+  port of switch or routers

Low power consumption and verified for superior EMI performance

Reliable SFP+ Module enables higher port densities and increased bandwidth

Conveniently supports and integrated the upcoming 5G network upgrades
Basic Specifications Of An Ideal 10G SFP+ Transceiver
There are a variety of 10GBASE SFP+ transceiver modules available according to the IEEE Standard. For short transmission routes, you can choose a 10GBASE-SR-SFP+ transceivers, which can conveniently support transmission distance up to 300 meters and 220 meters over Multimode fiber cables separately. However, for longer network transmission distance, there are plenty of the ideal choices for you, for instance, 10GBASE-SFP+ transceiver, 10GBASE-LR SFP+ transceiver, 10GBASE-ZR SFP+ transceiver, and so on. These long-distance support transmission SFP modules can support distances ranging from 10 km to 120 km over single mode fiber cables.
And the next is a special type of 10G SFP+ transceiver module known as dual-rate SFP+ transceiver. It is basically a kind of SFP compatible optical transceiver which can support two contrast data rates. For instance, 10GBASE- SR SFP+ transceiver and 1000BASE-SX can be integrated to support both 1G and 10G data rates up to 300m over multi-mode fiber. With dual rate SFP compatible transceivers, administrators can achieve the full forward as well as backward compatibility of their networking system with no extra hassle.
When choosing SFP modules for your network infrastructure, you should consider whether it matches the switch port and the cable you have prepared. These are some factors that you need to pay attention to when looking for ideal 10G SFP+ compatible modules.
Previous Post
Next Post