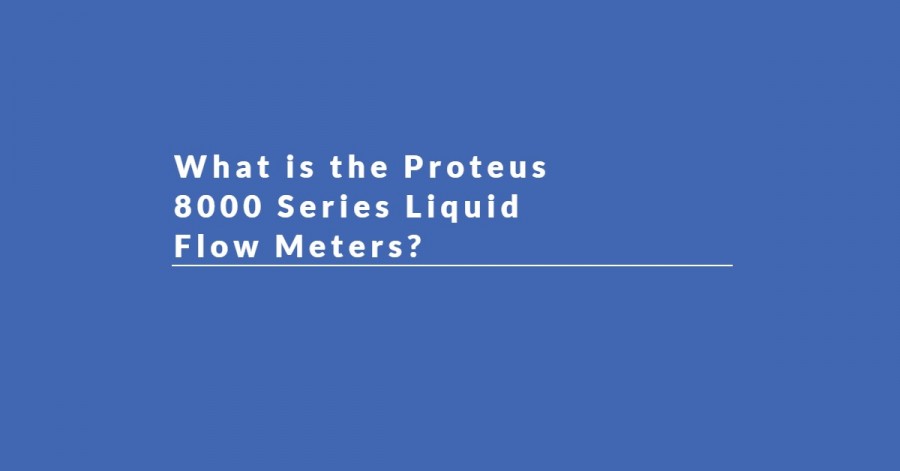 What is the Proteus 8000 Series Liquid Flow Meters?
 The reason is simple! Excess flow or drop in flow rate will lead to damage or loss. Or even to put in on another way, it can result in profit or losses.
Today, you don't have to worry about monitoring and kind of fluid since liquid flow meters have made everything easy. With the proteus 8000 series flow meter, you can expect the most accurate flow rate results. 
A proteus 8000 series flow meter is a device that can help to determine the flow rate of heat transfer fluids. It may also measure other liquids' flow rates with a temperature range of – 40 to 90ºc. The results of this device are reliable.
You can even go for a customized Proteus 8000 series flow meter version. They are well adapted for measuring the flow rate of liquids above 150ºc. The flow meters use an in-built relay to sound an alarm or even shut down the flow system to avoid damage when the flow rate drops or exceeds the needed limits.
How proteus 8000 series flow meter works
The fluid you seek to monitor will flow through the flow sensor cavity. That makes the rotor rotate. Proteus 8000 series rotor switch is embedded with magnets for creating signals. A microcomputer measures the frequency of rotor rotation. All the scaling factors will then be entered into a flash memory, which gives the volumetric flow rate.
The proteus 8000 series flow meter provides flow rate data output as 0 to 5, 0- 10 VDC, and even 4-20Ma. An in-built relay system in the flow meter is set to change if the fluid flow rate falls below the set limit. When the flow rate is average, you will know it since a bright LED indicator remains green. If the flow rate goes below the warning limit, you will realize it through AMBER. When the flow rate falls below the alarm flow rate, the RED LED's status will be indicated.
How to match your proteus 8000 series flow meter and your application
Get a flow body material that is more compatible in chemical aspects with your fluid.
Identify the right materials by checking pressure limits and operational temperature.
Pick proteus 8000 series flow meter that has a range.
When you seek to monitor flow rate in specialized heat transfer fluids, get SAE straight thread connections.
Setting up proteus 8000 series flow meter
Plumbing connections
Find the connection type and the size of your proteus 8000 series device.
Ensure to connect your pipes and all fittings as directed
When connecting pipes and the required fittings, use paste or tape on pipe threads. It will help to prevent leakages.
Once done with connections, release your liquid flow slowly to identify leaks at the joints.
You may tighten the connections to do away with any leaks.
Caution to take when doing plumbing work 
Avoid exceeding the maximum flow limit of your proteus 8000 series flow meter.
Never faceplate material your device or exceed pressure and temperature limits of your sensor booby
You should avoid using anaerobic pipe sealants when fixing the 8000 series.
Don't use polythene bodies to install metal fittings into units.
The electrical connection in proteus 8000 series flow meter installation
Check the 24VDC power source and switch it off.
Carryout all wiring connections based on the given guidelines
Look at all connections and make sure they are secure.
You can then switch on a 24VDC power source. 
When you are done with 8000 series flowmeter electrical connections, the meter flow status LED turns on. Don't forget the LED color depends on the link between your preset alarm trip point value and real flow rate. You will notice the RED color on LED if no liquid is flowing. That shows that power is on, and the fluid is below your preset alarm trip point value.
The color of LED can be red, AMBER, or even green based on the real flow rate and your preferred alarm trip point value. 
Pros of proteus 8000 series flow meter
Packaging of the 8000 series flow meter gives reliable performance even in wet conditions.
The bright tricolor of the flow meter's LED offers a clear visual flow status indication.
  8000 series flow meters may have specialized calibration that accounts for any effect resulting from operational temperature and viscosity.
   This liquid flow meter exhibits stand outputs.
Offers accurate results due to digital processing.
Conclusion
If you are looking for a reliable fluid flow meter, you can consider proteus 8000 series versions. They are top-notch and will provide accurate flow rate results. Ensure to inquire from the supplier on how they function before buying.
Previous Post
Next Post