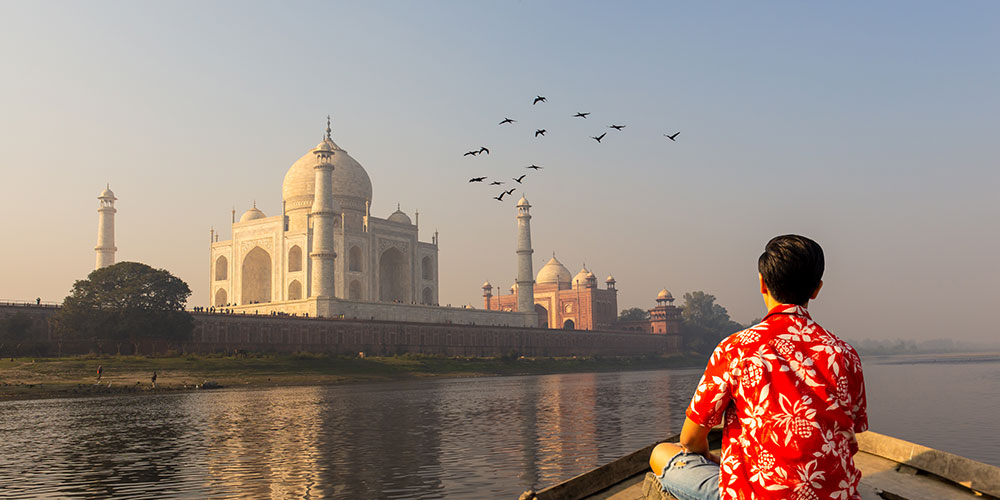 Top Monuments and Historical Places in and around Agra
Agra houses some of the best historical monuments in the world. People from different countries visit this place to witness the grandeur of the edifices that speak volumes about the rich heritage of India. Many places of tourist interest are also located near the city. The top monuments and historical places in and around Agra are located in close proximity so one can cover all these in a single day. This makes same day Agra tour from Delhi extremely popular. People usually start their trip during the wee hours of the morning and reach home by late evening covering all that this city and its surrounding areas have to offer.
Here is a look at the top monuments and historical places in and around Agra:
Taj Mahal
Taj Mahal is the very reason Agra is known around the world. Built on the order of Mughal Emperor, Shah Jahan, in the loving memory of his beloved wife, Mumtaz Mahal, this white mausoleum finds a place among the Seven Wonders of the World. If you think you know what it looks like from the images you have seen, trust us you have no clue about its magnificence. You will be spellbound when you see it in person. The monument remains open from sunrise to sunset every day except for Fridays.
Mehtab Bagh
Mehtab Bagh is located near the Taj Mahal. It is known to offer an amazing view of the magnificent monument. Built by Mughal Emperor, Babur this beautiful garden has remained intact for centuries. It is being maintained well just like the various monuments in Agra.
Nature lovers must particularly visit Mehtab Bagh to take a walk amid big, green trees, and multi-hued flowers. The garden also houses tastefully designed domes and a beautiful step fountain.
Agra Fort
Standing tall at a small distance from Taj Mahal is the Agra Fort. This gigantic red sandstone fort served as a residence for Mughal emperors. It reflects the beautiful Islamic architecture. It encompasses many small and big structures. Some of these structures are made of white marble while others have been built with red sandstone itself. You will require around an hour or two to take a tour of this beautiful fort.
The Tomb of Akbar
Akbar had a fetish for building new monuments so much so that he even began the construction of his own tomb. However, unfortunately, he died before it could be completed. Akbar's tomb is located in Sikandra that lies at a distance of 8 km from Agra. This is a beautiful structure made of white marble and red sandstone. It stands tall amid a vast garden. Its intricate geometrical patterns attract tourists from far and wide.
The Tomb of Itimad Ud Daulah/ Baby Taj Mahal
This is often called the mini version of the magnificent Taj Mahal as its minarets, water bodies, and symmetry are quite like the gigantic symbol of love. Mughal Emperor, Jahangir's wife, Nur Jahan got this built for her father, Mirza Ghiyas Beg. Many people think that its design has been inspired by the Taj Mahal. But this is not true. It was built five years before the Taj Mahal construction began.
Fatehpur Sikri
Fatehpur Sikri was built on the order of Mughal Emperor, Akbar. It is a beautiful walled city that houses various big and small structures where the royal family resided. Some of the structures it encompasses include the beautiful Panch Mahal, the Palace of Jodha Bai, Birbal Bhawan, Tomb of Salim Chishti, Diwan-i-Khas and Buland Darwaza. Situated at a distance of around 40 km from the main city this is undoubtedly a not-to-be-missed historical place on your visit to Agra.
All these monuments in and around Agra can be visited easily in a single day if you plan your trip strategically. First-time visitors should seek help from a good travel agency to ensure they make the most of their trip.
Previous Post
Next Post