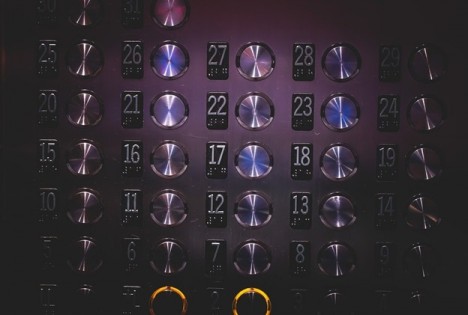 Why You Shouldn't Ignore Elevator Maintenance During Winters?
The concept of continuous elevator maintenance is accepted as a keystone for a long lifespan and continuous operation. However, most of us often forget to conduct regular checkups especially in winter which not only cost your hard-earned money but also your life. So, make sure your elevator is in perfect condition. If you see, for traction lifts, winter can really show the impact on the mechanical part of machines. Even, when the weather gets colder, your luxury home elevator begins to make noise due to a lack of adequate lubrication. You can only avoid this problem if you are regular on checks. 
There are several elevator equipments that you need to check beforehand to ensure no chance of mistake. If ignored, then you may have to shut down the elevator and step to several floors when it undergoes repair. So, look on this list considering elevator maintenance in advance to avoid future hassles.
Consistent Temperature 
Usually, the temperature inside the lift and its shaft must be the same just like everywhere in the building. The main concern rises when there is a drastic difference inside and outside the lift. Due to temperature differences, condensation can build up that ultimately affects the elevator electrical components. This can lead to component failure which further stops your elevator from working. 
Installation of Backup Battery
Windstorms or weather disturbances are quite common in winters. It can easily knock down your power in the building. If your elevator doesn't have an emergency battery, then it can potentially trap the people inside for hours. It's advisable to check on battery backup from time to time to avoid any kind of misfortunes. Although Bespoke Home Lifts are equipped with a backup battery system; if not then don't delay and get it installed. 
Lookout for Ice Buildup and Snow
The elevator entrance must be safe on each floor. People may drag ice or snow from their shoes whilst they wait for their turn in the elevator. It can melt and form a puddle which can accumulate in the door sills of hall landings or elevators. This can cause failure to equipment that can bring problems when opening or closing the door. Prevent such types of problems while taking precautions timely. 
Lubrication of Rails is Essential
The efficiency and functionality of elevators can be disrupted by the dry air of winter. Ensure that rails are lubricated and will keep friction when moving when traveling from one floor to another. The optimum temperature of hydraulic oil you will be used must in between 85 and 95 degrees Fahrenheit. 
Wrap it Up!
These are some of the most important measures that shouldn't be overlooked when it comes to the safety and convenience of people. Whether it's a residential elevator or commercial one, make sure it's in working condition and all the equipment function smoothly. Cibes Lift is a reputed home lifts company in Delhi-NCR that manufactures, maintains, installs, and modernizes elevators for almost any type of building keeping space & requirements in considerations. Before winter season comes up with full force, connect with us, and rectify the problem if any. You can also talk to our professionals who have the skills and knowledge that are needed for your lift care. Contact @ +91 8800 887 887
Previous Post
Next Post