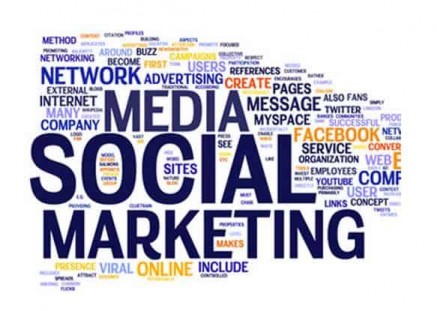 The 10 Best Social Media Tools in 2020
Social Media is a powerful platforms for marketers to reach an incredible number of potential customers. There are more than 3 billion active users across different media channels, and marketers must use all available tools (especially tools that help create infographics) to ensure that their social media strategy is competitive and successful.  
There are hundreds of tools available to monitor social media, improve conversion analysis or create good-looking images to accompany written content. In this post, we bring you the best tools that all social media marketers can use to boost their social media marketing strategies.
Best social media management tools
1. Social Report
SocialReport is a powerful social media software that allows you to manage multiple accounts through different media channels in one place. This tool allows you to track all of your Facebook pages (as well as those of your competitors), Twitter profiles, business reviews, blog posts and see how everyone is working together. Similarly, you can schedule posts, monitor relevant conversations from your target audience, manage communication between your team and your customers, and adjust automations on your social media pages through the website. Since all of your sites and profiles are in one place, you can collect data, organize it and create customized reports, so you can easily analyze your entire social media strategy.
2. Buzzsumo
A convenient tool that helps you determine which topic is being shared, commented on and getting likes on social media. Simply type the related keywords or phrases for your audience into the search box (gym, fit, digital marketing, bitcoin, etc.) and Buzzsumo will search for the related "cloud" or "cloud" on blogs, videos, forums, news articles, and more. It will also show how much content is working by establishing quick statuses on Facebook Engagement, Linkedin Shares, Twitter Shares, Pinterest Sharing, links and Total Shares. Use Buzzsumo to research popular topics and trends in your target audience or area, and create content that you know your target audience is interested in.
3. Snip.ly
 Snip.ly is a perfect tool for adding guidelines to everything you share and allows you to manage traffic to specific content on your website. Snip.ly works by allowing you to create a banner with a guideline (ex: Read my new article now) and the button (ex. Link to the new article) for any website (ex: Forbes, G1.com, Veja, etc.). ). Once the banner is configured, Snip.ly will provide a specific link to share on your social media. Everyone who clicks on this specific link will see the banner. A quick way to bring more user traffic to a website, more downloads for an app, or more people to answer surveys using content from across the web.G1 . com , See, etc.). Once the banner is configured, Snip.ly will provide a specific link to share on your social media. Everyone who clicks on this specific link will see the banner. A quick way to bring more user traffic to a website, more downloads for an app, or more people to answer surveys using content from across the web.
 4. Socedo
If you have already stumbled upon a stone in your lead management, Socedo can help you. Using keywords about your target audience or area, the "social media" tool will create leads based on the people who interact or participate in the conversations of the posts related to the keywords. Once the keywords are set up, the leads will automatically enter. Very convenient for micro and small business owners who suffer from many tasks at the same time.
5. PageMode
PageModo helps you to stand out from the ocean of generic facebook pages through great visual and customized windows. Using professionally designed themes, you can create a customized window on your Facebook business page and easily add photos, videos, location, product information, coupons, and more. In addition, you can also use templates to create, manage, track contest results, make sweepstakes and coupons to keep your target audience interested. Pagemodo has an easy-to-use cover photo that allows you to create quality banners with customized images and text without the need for design experience.
6. AddThis
AddThis can show your brand to thousands of eyes on Facebook, Twitter, Linkedin and Pinterest with ease. Allows your fans to share your blog posts, videos, infographics, surveys, ads, and more with the click of a button. Users will never be inconveniently redirected to another page, which increases the possibility of people clicking the share button. If you own a small business, AddThis makes it easy for your target audience to share your content with their friends and family.
7. Social Toaster
Social Toaster is a fun way to increase your company's reach and benefit your most loyal followers at the same time. It works like this: you create a fan club and invite people to join. So, Social Toaster drives content for its fan club members by encouraging them to share on their social networks. In exchange for sharing, super fans or those who share their content the most with more numbers of people earn points to win prizes. A fun way to make your followers become brand advocates and earn something in return.
8. Picreel
If your social media campaigns are generating a lot of people traffic to your site but not a lot of conversions, Picreel may be the tool to give your customers that push to make a purchase. Picreel works by collecting the movement of visitors on your site, so when a visitor decides to leave the page, the tool will offer him a "special offer" banner before he has a chance to leave. You can customize what the banner contains, what it will offer and where the banner (s) appear.
9. Canva
If you want to add a creative touch to your blog posts, Canva is one of the best free graphics tools on the web. There is also the pro version that is paid, but the free version already offers hundreds of professional layouts, photos, illustrations and types of fonts, so you can create attractive images on social networks without having to have experience with design. A bonus is the option to choose the most recommended sizes for Facebook, Pinterest, Twitter, and other channels.
10. TweetDeck
 Tweetdeck makes it easy for social media managers and entrepreneurs to take their Twitters further. It allows you to view, manage and tweet from all your accounts along with the ability to schedule tweets for all profiles in one interface. It used to be a standalone application, but its recent sale to Twitter could raise its functions to their maximum potential.
Use tools to manage your social networks 
Social networks are great platforms for promoting your brand and you will need all the tools at your disposal to be successful. These 10 tools can help boost your marketing campaigns. So make sure you have them up your sleeve for 2020.
Previous Post
Next Post