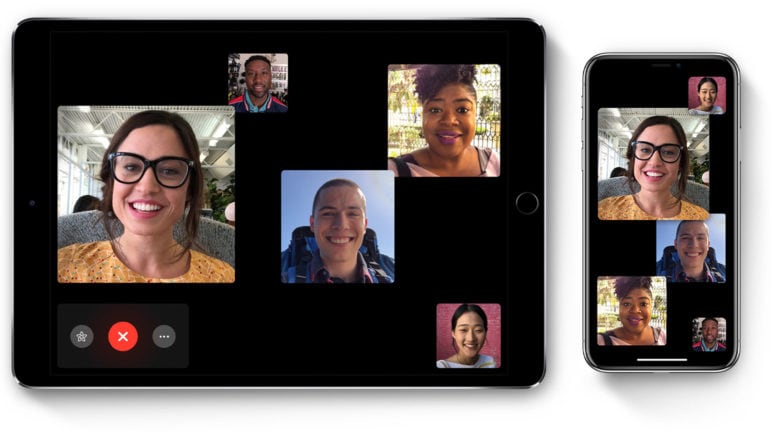 How to Install iOS 12.1 to get Group FaceTime Call on your IPhone or IPad
How to install iOS 12.1 to get Group FaceTime Call on your IPhone or IPad
In November, Apple launched its greatest update for the iOS version 12.1 of 2018. The iOS 12.1 was the most awaited operating system of the year. Although this update will not be a new OS as a whole, it will be one of the most prominent revelations of the year. The iOS 12.1 will have various add-ons that were missing in the earlier version. This system update remained in the Beta stage until September 2018. Now it has been released officially with extremely cool features. Recently, Apple also released the Mac mini, an all-new MacBook Air and the very exciting home button-less iPad Pro.
The iOS 12 was expected to have the Group FaceTime feature but it was missed. This feature is the one that all iPhone users were looking forward to receiving. Apple has yet again proved its calibre by bringing this feature in the very next update. On the 30th October, iOS 12.1 was released with many other stunning updates.
Exciting features of iOS 12.1
Firstly, the iOS 12.1 gets the most anticipated Group FaceTime feature. This allows you to place a video call with a maximum of 32 other iOS or Mac OS users. You can start a group Video call through FaceTime, or from a group chat on FaceTime. You can add members anytime during the progress of a call.
The other interesting updates include the arrival of new emoji and iPhone XS and XS Max versions get an automated skin smoothening while clicking a selfie. As we know, there is a dual SIM option in latest models too. There is also an option for adjusting the depth of the picture while using the portrait mode.
Before proceeding, it is be noted that Apple user guide has revealed limitations for Group FaceTime on certain devices. The video call feature cannot be available on iPhone 5S, iPhone 6, iPhone 6Plus, 6th generation iPod Touch, iPad mini 2, iPad mini 3, iPad mini 4 and iPad Air. These devices still support audio for group FaceTime.
To experience all these amazing features and more, all you need to do is install the iOS 12.1 on your device.
Here is how to install iOS 12.1 to get Group FaceTime.
How to install iOS 12.1?
As the first and foremost step, it is very vital that you back up your device. Having a backup for your device is essential before you do an upgrade. You can do it either with iTunes backup or iCloud backup. Simply plug to iTunes or iCloud in the settings and then sync it for a quick backup. After that, you can save your data on your PC or Mac. Also, remember to delete unwanted files and sort enough memory for the new upgrade.
For installing iOS 12.1, Apple gives you two methods.
Method 1: Over the air
This is the easiest way to upgrade your iOS device. Go to "Settings" on your iOS device. Then select "General". Under that, click "Software Update". Your device will search for the latest update available. Once it finds iOS 12.1, your device will provide you with a clear description of the update. This will include the size also.
Below that there is a "Download" option. Click it and proceed for the installation. The process will take some time. When the update is done, your device will reboot automatically. Then it will ask for your customized Apple ID and password. In case you have a two-factor authentication code that will be asked too.
After authentication, you are all set to enjoy the features of iOS 12.1 version.
Method 2: Install via iTunes
You can quickly install iOS 12.1 via iTunes following these steps. Ensure that you have the latest version of iTunes on your device. Begin by plugging your iOS device with your PC or Mac via USB. After connecting it to iTunes, let it detect your iPhone/iPod/iPad. Once it recognizes, it will display an interface with "Check for Updates". Click on that and you will see that iTunes will start downloading the system update. It will first complete downloading on your computer and then to your device.
Similar to the first method, your iOS device reboots and then asks for your Apple ID and password. Make sure you enter the correct ID and password.
Enjoy endless Group FaceTime by installing iOS 12.1 with these methods.
How to make Group FaceTime?
Now that your device is upgraded with the iOS 12.1, you can make group Video calls anytime and anywhere. Let's see how it's done.
Open FaceTime and click "Add" on the top. Choose the people with whom you like to connect. You can also select "Add Contact" to choosing people.
You can also make calls on Message conversation, click "My Account" and then connect with FaceTime by tapping on it.
For adding a person during a call, click "More" and then select your friends from "Add Person". Otherwise just click "Add", choose a person from your contacts and tap on "Add to FaceTime".

Upgrade

your iOS system and experience the best Group FaceTime and all other fascinating emoji options.
Previous Post
Next Post