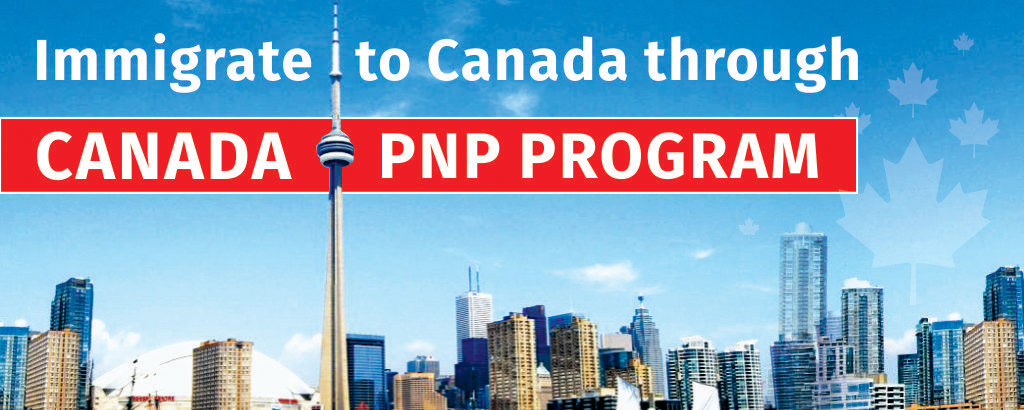 Canada's Provincial Nominee Program
Provincial Nominee Program or PNP, is one of the pathways to obtain Canada PR for immigration enthusiasts. Under this program, a province which has a vacancy/job requirement or an investment requirement nominates an eligible candidate for Canada Permanent Residency Status with the IRC. Such candidates/applicants who receive the provincial nomination will have to migrate to the concerned province and work or invest there. Most provinces now need that the candidate submits an Expression of Interest through the province's portal.
There are two streams by which one can apply for Canada's PNP. One is the through the Express Entry System and the other is the Non-Express Entry System. Most professionals/skilled workers have to apply only through the Express Entry System now. The provinces choose from the pool of profiles available/obtained through the Express Entry System and based on their requirement and scores the profiles get ranked. The top-ranked profiles will be nominated by the Province's government to apply for Canada PR.
The Skilled Traders can take the Non-Express Entry System route, where they directly apply with an Expression of Entry to the concerned province. The selections will be based on the need of the province. Skilled Traders can apply through either of the streams.
The Provincial Government, the Federal Government, and the Government officials work together for better productivity of the systems.
1] Alberta's PNP or AINP (Alberta Immigrant Nominee Program)-
The 4th largest province of Canada, Alberta is also one of the richest provinces of Canada. Rich in oil fields and growing industries, Alberta houses Canada's most famous cities of Canada –Edmonton, and Calgary. Alberta to address its increasing need of skilled professionals has introduced 3 pathways to Alberta through the AINP Program-
Alberta Opportunity Stream- This stream is designed more for the international students who have studied their post-graduation program in Alberta's Recognized Universities and are working in Alberta.

Alberta Express Entry Stream- Profiles already in the Express Entry pool, get selected by the Alberta Government based on the local requirement and such applicants would get an added 600 points to their score due to them being nominated. This would get them closer to obtaining their ITA(Invitation to Apply)

Self-Employed Farmer Stream – This stream is for experienced farmers interested in farming and farming business in Alberta. Such applicants need to have enough legal funds to invest in land in rural Alberta
2] British Columbia's PNP –
Located in the westernmost part of Canada, this province is the 3rd most populated province of Canada. British Columbia province works with the Express Entry System and also has its own Skills Immigration Registration System to evaluate eligible applicants to invite to British Columbia.
Depending on the local requirements of BC, the BC Government officials, filter out the relevant profiles from The Express Entry Pool and take things ahead as is required.
The BC Governments started the SIRS system in 2016. This is again a point-based system, where points are allocated to the applicants based on their age, education, work experience, and employment offers.
BC Government would need that the applicants have a job offer from an organization based in BC.
3] MPNP- Manitoba's Provincial Nominee Program-
Manitoba province is the richest contributor to the economy of Canada. It has restructured its PNP program in 2017. Since then, (Manitoba's Provincial Nominee Program ) MPNP has 3 streams/pathways into Canada.
Skilled Worker stream- This stream was designed to facilitate international university students and international skilled professionals currently working in Manitoba to apply for Manitoba's nomination. This pathway needs that the applicant must have a job offer.

Manitoba's Skilled Worker Overseas Stream- Under this stream, any aspirant who is looking to relocate to Manitoba can apply directly. Such an applicant needs to demonstrate strong connections to the province and must have a job offer in hand. This again points-based system where scores are awarded based on age, language proficiency, work experience, education, and adaptability. Such interested applicants need to first submit an Expression of Interest.

Express Entry System- Manitoba based on their current requirement filters profiles from the Express Entry Pool and nominates the eligible candidates for PR in Canada.

Human Capital Pathway- This pathway will be open to foreign skilled workers with experience in Manitoba's In-demand Occupations, and who demonstrate the ability to potentially establish themselves by building strong labour market connections to those occupations. Job offer approved by LMIA
4] New Brunswick's Provincial Nominee Program (NBPNP)-
One of the 4 Atlantic Provinces of Canada, New Brunswick offers 3 pathways to enter Canada.
The Express Entry System – New Brunswick based on its requirements filters from the Express Entry Pool, eligible profiles and nominates them for Canada PR

Skilled Workers with Family Support- Aspirants who have close family ties in New Brunswick and those who have experience of working in this province are eligible to apply under this program.

Skilled Workers with Employer Support- Aspirants who have a job offer from this province are eligible to apply under this category.
5] Newfoundland and Labrador Provincial Nominee Program-
The Newfoundland and Labrador province offers The Express Entry system, Skilled Worker Category and International Graduate Category as pathways to get nominated for the Canada PR from the province. They more or less work the same as the other nominee program.
6] NSNP – Nova Scotia Nominee Program-
Nova Scotia otherwise known as the Switzerland of Canada is one of the smallest provinces of Canada. It offers Nova Scotia's Demand Express Entry Program, Nova Scotia's Experience Express Entry Program, and Nova Scotia Labor Market Priorities.
Nova Scotia accepts profiles based on the first come first serve basis. If the profile is in demand, then the applicant receives a Notification of Interest (NOI) from Nova Scotia.
7] Ontario, Prince Edward Islands, Saskatchewan and Yukon also offer PNP programs which more or less work on the same principles as the above-mentioned provinces. What makes each province unique is their diversity in culture and traditions of the celebrations they follow. There are few provinces which still give a lot of prominence to the traditions followed by the original inhabitants of the province.
Canadian Provinces are thus rich in both culture and economy, braving the implications of modernity to maintain the sanctity of the past. Explore your options today to relocate to Canada.
Author- Varun Singh
Managing Director of XIPHIAS Immigration Pvt.Ltd.
Investment Migration Council- Member
Varun is an International Investment Migration Consultant and a member of the Investment Migration Council.
XIPHIAS Immigration Pvt. Ltd., an ICCRC registered top immigration firm in India has more than a decade's experience in this field. We have had 100% success rate in helping our clients realize their dream of migrating to Canada.
+91-9019 400 500
Previous Post
Next Post