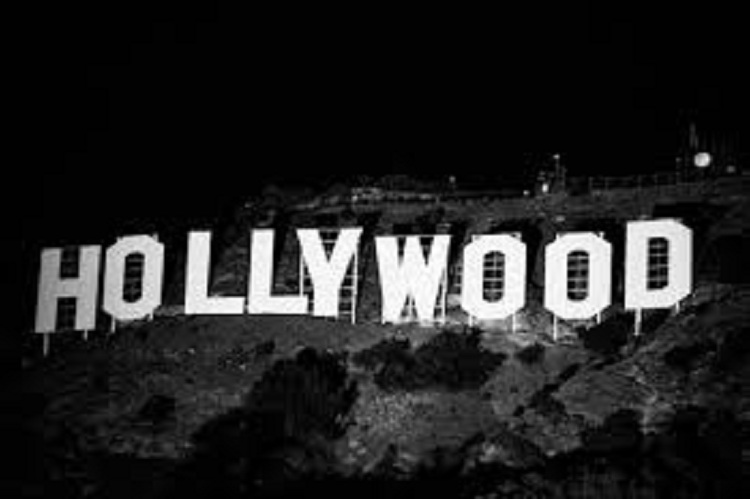 Top Hollywood Movies releasing in 2019
Top Hollywood Movies releasing in 2019
Here, The latest hollywood films are going to launched in 2019 is informed,which is very interesting.To update your information about hollywood movies. read complete.
Avengers 4
Genre: action, adventure, superhero, science - fiction
Director: Anthony Russo, Joe Russo
Star Cast: Chris Evans, Scarlett Johansson, Robert Downey Jr, Mark Ruffalo, etc.
Release Date: 3 May 2019
One of the most awaited Hollywood movies of 2019 is Avengers 4 – Endgame.This movie is so anticipated that the title was kept under covers by the makers for a long time. It will be really interesting to see what are superheroes are going to do after Thanos wiping out half of the universe. It will be fascinating to see the team of Avengers coming together once again, this time to build up the broken pieces of the world, greater than its previous glory.
Glass
Genre: thriller, superhero, science – fiction, fantasy
Director: M. Night Shyamalan
Star Cast: Bruce Willis, Samuel L. Jackson, James McAvoy
Release Date:18 January 2019
The final part of the trilogy titled "Unbreakable" is to be released after the two successful parts titled Unbreakable (2000) and Split (2016), M. Night Shyamalan is bringing another thrilled packed movie.
What Men Want
Genre: comedy, romantic
Director: Adam Shankman
Star Cast: Taraji P. Henson
Release Date: 11 January 2019
This movie will portray in lead the character of a woman who is not allowed to play in her profession by the male sports agents. However, when she gains the power to listen to their thoughts, she makes an unexceptional success in her path.
Serenity
Genre: drama, thriller
Director: Steven Knight
Star Cast: Matthew McConaughey, Anne Hathaway, Diane Lane, Jason Clarke, Djimon Hounsou, and Jeremy Strong
Release Date: 25 January 2019
Serenity is about the past of a fishing boat captain who would be begged by the female protagonist, who also happens to be his ex-wifeto rescue her from her abusing husband.
The LEGO Movie 2
Genre: animation, comedy
Director: Mike Mitchell, Trisha Gum
Star Cast: Chris Pratt, Elizabeth Banks, Will Arnett, Channing Tatum, Tiffany Haddish, etc
Release Date: 8 February 2019
There is something for everyone this year. Children will absolutely love The LEGO Movie 2 after the grand success of the first part "Lego Movie". This animated movie is about space invaders coming to destroy the town of Legos!
Captain Marvel
Genre: Action, Adventure, Sci-Fi
Director: Anna Boden, Ryan Fleck
Star Cast: Brie Larson, Lee Pace, Samuel L. Jackson
Release Date: 6 March 2019
The only difference between DC and Marvel is that Marvel does not have really good female superhero characters. One of their most anticipated female superhero movies is Captain Marvel. Some also believe that the answer to what is going to happen after Thanos's destruction can be retrieved from this film.
Dumbo
Genre: animation, drama, musical, family
Director: Tim Burton
Star Cast: Colin Farrell, Eva Green, Michael Keaton, Danny DeVito
Release Date: 29 March 2019
This is one of the three Disney Live-action movie all set to be released in 2019. Dumbo is all about the classic tale of the uniquely gifted circus elephant. This is going to be one of the best remakes of the 1941 animated children's cartoon.
Star Wars: Episode IX
Genre: adventure, science – fiction, fantasy
Director: J. J. Abrams
Star Cast: Daisy Ridley, Adam Driver, Oscar Isaac, John Boyega, Lupita Nyong'o
Release Date: 20 December 2019
This Star Wars movie is going to the final part of the trilogy. The only sad news for all Star Wars fans is that this movie is not going to hit the cinemas until December 2019.
Joker
Genre: action, adventure, fantasy, crime
Director: Todd Philips
Star Cast: Joaquin Phoenix, Robert De Niro, Zazie Beetz
Release Date: 4 October 2019
This movie is very different from the other Joker character in the famous 2016 movie "Suicide Squad".
You Are My Friend
Genre: drama
Director: Marielle Heler
Star Cast: Tom Hanks
Release Date: 18 October 2019
This one movie is surely going to make you cry rivers in the year 2019.This movie is about the host and creator of Mr. Roger's Neighborhood. This movie is really emotional and is a true TV series episode film.
IT: Chapter Two
Genre: horror, myster
Director: Andy Muschietti
Star Cast: Bill Skarsgard, James McAvoy, Jessica Chastain
Release Date: still coming
After the success of the horror film in the year 2017, based on Stephen King's book under the same name is ready to give you goosebumps again. This sequel movie will star the kids from the first part as grown-ups and the story revolves around what episodes they counter. In this movie, the cast is all set to take down the Pennywise shapeshifting clown for good!
Isn't It Romantic
Genre: romantic, comedy
Director: Todd Strauss – Schulson
Star Cast: Rebel Wilson, Chris Hemsworth, Priyanka Chopra, Jennifer Saunders and Adam DeVine
Release Date: 14 February 2019
Isn't It Romantic is not like your conventional romantic comedy. This movie will make you fall in love with the idea of love again but with a tad bit of reality check. This movie is about a woman who does not believe in rom-com, falls, hits her head, and ends up in a rom-com movie of her own. She will be able to get out of the fantasy only when she falls in true love.
The Rhythm Section
Genre: adventure, mystery
Director: Reed Morano
Star Cast: Starring Blake Lively, Jude Law and Max Casella
Release Date: 22 February 2019
The Rhythm Section is about a woman who is out to seek revenge against monstrous people who fabricated a plane crash, which unfortunately killed her family.
Wonder Woman 2
Genre: adventure, fantasy
Director: Patty Jenkins
Star Cast: Gal Gadot, Chris Pine, Kristen Wiig
Release Date: yet to be announced
Another most anticipated top Hollywood movie in the 2019 is DC's Wonder Woman 2. This movie is set in the 80s where the famous Wonder Woman will be seen alongside her nemesis Cheetah.
Lion King
Genre: animation, family, musical, adventure
Director: Rob Minkoff, Roger Allers
Star Cast: Donald Glover, Beyoncé Knowles, James Earl Jones, Alfre Woodard
Release Date: 19 July 2019
How is it possible that Lion King will not be mentioned in this list! Another animated movie for both kids and adults.
Thanx for your Presence.
Previous Post
Next Post