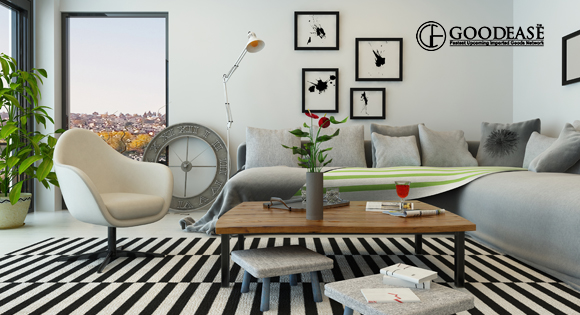 10 Inspiring Home Decor Ideas
Decorating a home is a kind of headache when you have recently moved or shifted. A sense of inspiration is all we need at the time of decorating our home. We may come up with so many fancy ideas with the help of the internet. The most relevant medium, the internet can bring you millions of home decor ideas in just seconds. Let's explore the top 10 of them.
Cover walls with beautiful tiles
Opt tiles with the colour of your choice and decorate most of your house walls with them. Decorative tiles, like those having eye-catchy patterns, can fill up the wall space beautifully. You can make your mind for the tiles ranging from geometric to the floweriness pattern according to your house.
Match rugs with the floor
Rugs in the front of the sofa grab instant attention from visitors. Buy a rug with a unique design but should be matching with the colour of the sofa lying in front of it. You can layer two rugs on each other to provide some casual but fancy feel.
Develop a photo gallery
Nobody should skip the idea of decorating a wall with a photo gallery as it has been popular for so many years. You can choose a collection of black & white photos travelling from your childhood to the latest one to decorate your favourite wall.
Cover up space with larger art
A painting of 4 x 4 feet or a decorative art of the same size may cover a wall in an attractive way. A dragon made of metal, old spokes wheel or an electric guitar, anything can be a decorative item that may improvise the look of your wall space.
Beautify the wall with a mirror
Stylish mirrors are in trend. Choose a mirror in the shape of the pentagon or circle but bordered with crystal beads to decorate a corner of your house. You can hang it on the entrance of your hall or it can be hanged in front of your bed.
Convert windows in shelves
One of the best home decor ideas can be the windows turning in to shelves. All you need to make temporary glass shelves on your windows to keep metallic showpieces on them. Small flower pots with artificial flowers can also be kept to entertain the beauty of your windows.
Bring some woody tones
Play your dining rooms little woody with the tables and chairs. You cannot forget your dining room while bringing a thought of home decoration to your mind. If possible, you must
Separate a bar for hot drinks.
Use low profile furniture and pull them away from walls
To match up with the current home decor ideas, you must bring low profile furniture to decorate your home corridors. And do not forget to keep those sofas away from your wall as touching them to walls speak old fashion.
Decorate with metallics
Decorative items in chrome or gold finish may improve the appearance of your house. A ringing bowl on a table or a couple sitting on a bench with an umbrella may be the piece of your interest.
Your home decoration ideas should not be limited to the internet only. The one thing you should understand that your mind can play a list of infinite home decor ideas, far from the approach of the internet. Still, if you are short on ideas, you can order some beautiful home decor items on Goodease.com.
Sprinkle colours and paintings on your wall
A dining room, where a modern square table in white is placed to glam-up the look of your dining space. A sky blue coloured sofa is settled in a corner to add a glance of Bar.
Running out of decorative ideas?
You can find appropriate decorative items to modify your dining space in your budget. Visit Goodease.in to explore the world of wonderful creations that can lead you to your dream home.
Previous Post
Next Post