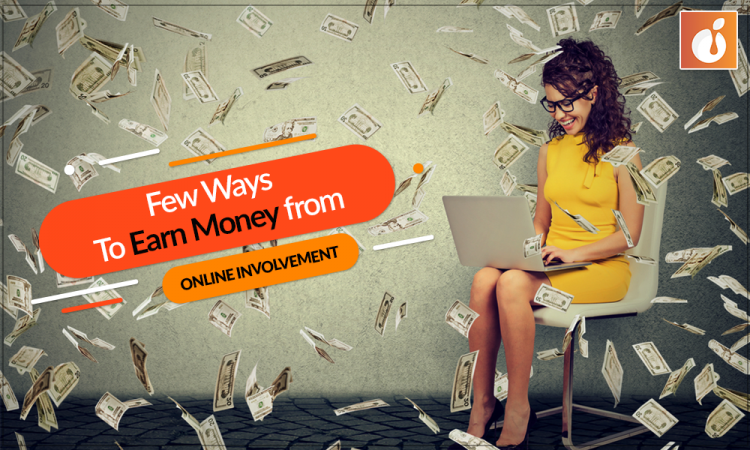 Few Ways To Earn Money from Online Involvement
As we are advancing towards a world full of quick tips and tricks to do everything in our daily routine, the number of people interested in making money from online involvement has also increased drastically. Side hustles, side gigs, part-time jobs, run errands, online teaching classes, online dance lessons, etcetera are amongst some of the good and practical options these days. 
So, if you are looking for ways to earn some extra money, here are some that can help you get started. 
If you are into writing long-form content such as a well-researched article or a commercial blog, you can allow yourself to explore more and earn money through it. You can also opt for paid writing if you find maintaining your own blog too big of a task. So, you can write web blogs for other websites such as Weblogs, Helium, or PayPerPost. If you have mastered over the years in copy checking, you can even get paid for copy-editing these articles and correcting grammatical errors. 
Freelancing is quite a great and popular option these days. Students and even full-time professionals prefer to freelance to either earn more money or to simply live their passion or hobby. You can look for companies or brands online that are open to working with freelancers. If you are good at marketing and communication, you can even send out proposals or pitch big and small brands & businesses to work with you. Be it coding, programming, writing, teaching, editing, or any other thing- you can start your freelancing from today itself. 
Photography has been on the boom for the last few years. Accessibility of various social media platforms to learn and showcase the users' talent is one of the main reasons behind the growth. Hundreds of thousands of people may be interested in your photo collection. You can find a niche amongst them and sell your photos and thus benefit mutually with the aid of an online community and thus benefit mutually. A number of stock photo agencies, such as Fotolia, Dreamstime, and Shutterstock offer incentives on selling your photos to them. 
Platforms offering online courses such as Udemy have become quite popular these days. Professionals or experts with any skill set can offer their courses on such platforms and earn money. If you are interested in teaching school kids, you can even do that by signing up on such platforms. Once you are well-known amongst your audience through such websites, you can even start your own, offer courses there, and earn all the money.  
Curating content for social media platforms 
Millions of people are using a variety of online platforms to gain entertainment or learn something almost every day. Social media has always been on the top when it comes to entertainment or even making money from online involvement. Various photo and video-sharing platforms such as Instagram, Juiice, and YouTube among others provide users with an advanced and engaging platform to showcase their talent, gather a loyal and supportive audience, and eventually earn money by putting up quality content. These platforms allow people to explore their creative sides and give wings to their ideas and talent. 
Conclusion 
Earning money from online platforms can get a little difficult at times, especially when the competition is increasing with the enhancing technologies and the number of people popping up with new ideas now and then. It is also great to see such huge varieties of content on online platforms that try to engage and entertain people daily and in return get rewarded with some monetary value or other kinds of recognition. 
Previous Post
Next Post