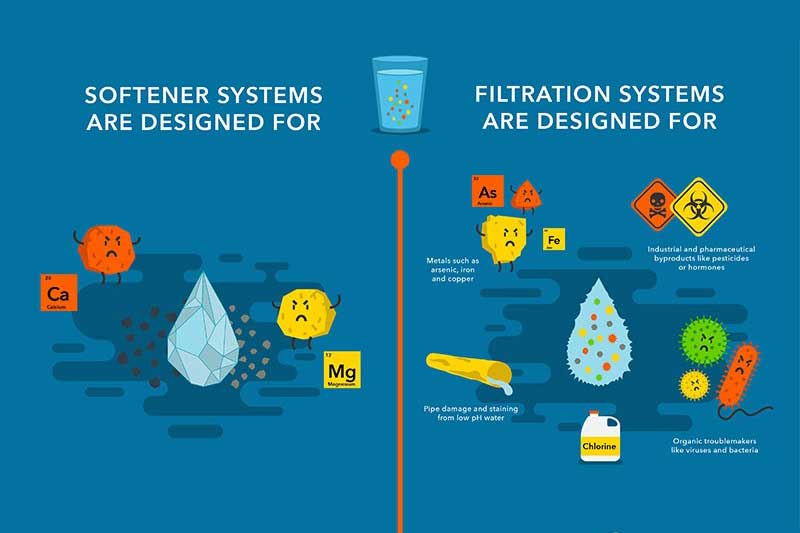 Understand the real difference between water filter and water purifier
Water Filter vs. Water Purifier
We are all aware of the importance of drinking clean water. Since the human body consists of about 60% of water, that is more than half of it! drinking safe and clean water greatly determines how your health is going to be.
To combat all those water-related health issues, a lot of top brands have come up with water filters and water purifiers. But as commonly as we use these terms, do we know the basic difference between them and realize what actually our requirements are according to the area we are situated at or the type of water we receive in our houses? For e.g. bore well water, municipal corporation water, etc.
So what's the basic difference between a water filter and a water purifier?
Simply put, a water purifier is more secure than a water filter. How? A water filter for home clears out only waterborne protozoa and bacteria whereas a water purifier for home take care of all three classes of microbes like protozoa, bacteria, and viruses.
So which one should you go for?
If your house is situated somewhere in the backward regions and not in the metropolitan cities of India, then the quality of water you are getting is probably not up to the mark. It might be full of viruses that water filters cannot remove. Removing viruses require chemical treatments like UV lighting, reverse osmosis, etc. and all that can only be provided by some of the best water purifiers in India.
To help you choose we are listing out the top 10 best water filters in India and the top 10 water purifiers in India.
1. Kent Grand 8-Litre Wall Mountable RO+UV+UF+TDS Water Purifier
2. Livpure Glo 7- Litre RO+UV+Mineralizer Water Purifier
3.

Kent Maxx 7-Litre UV Water Purifier
4. Eureka Forbes Aquasure from Aquaguard Amrit 20- Litre Water Purifier
5. Kent Pearl 8-Litre Mineral RO+UV+UF Water Purifier
6. Aquafresh Swift 15 ltr Mineral RO+UV+TDS Adjuster+UF Water Purifier
7. HUL Pureit Classic RO+UV 5-Litre Water Purifier
8. Kent Ace Mineral 7-Litre 60-Watt RO+UV+UF Water Purifier
9. HUL Pureit 5 Litre Advanced RO+MF Water Purifier
10. Kent Grand Plus 8-Litre Mineral RO + UV/UF with TDS Controller Water Purifier
According to the conditions in India, where the sources of water usually carry dust particles, sediments, etc., the above-listed purifiers shall justify the cleaning process aptly.
Apart from the basic advantages of pure and safe drinking water, some of the other advantages are listed below:
·Affordable and long-serving solution – When you have a Best RO UV purifier at home, you wouldn't need to go buy mineral water from the market every other day. This will be a long-time investment, since spending a lump sum amount at once shall save you the time, effort and money for years to come. Some of the best water filter under 10000 and some of the best water filter under 20000 are listed above.
·Flush out the toxins – What is the first thing a doctor suggests when you fall ill? 'Drink More Water!' yes! When you drink more water, it becomes easier for your body to flush out those parasites or disease-causing germs that have entered your body.
·Glowing you! – Ro purified pure and pristine drinking water increases the elasticity of your skin and makes it shinier and softer. It even slows down the aging process making you glow young.
What more reasons do you need? Just go ahead and buy one! also, know about top 10 water purifiers brand in India
so we can conclude - Water purifiers are in high demand these days due to the levels of filtration they provide. They are usually the more preferred ones since they offer better filtration processes like RO, UV, TDS, UF, mineralize, etc. at almost the same pricing as of water filters. So our verdict would be, if you are thinking of investing in some form of the water cleaning device, we suggest you go for a good quality water purifier.
Happy shopping
Previous Post
Next Post