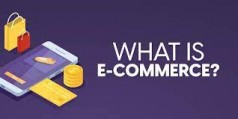 Top 10 Ecommerce Websites In Toronto To Buy Clothes
When it comes to buying clothes online, Canada was not always at the forefront for many years. However, that has changed as numerous clothing brands have launched their ecommerce websites right here in Canada, and new online stores seem to pop up every now and then. Listed below are the top ten websites you can purchase online apparel from in Toronto, Canada.
1. 6 By Gee Beauty
This store was just a small shop in Toronto, but soon enough it gained popularity and have become the go-to online retailer for many people. They carry a large collection of luxe tees, activewear, edgy outerwear, and even jewellery.
2. Beyond the Rack
This store carries numerous designer labels that you can shop from. Their online store is famous for their 48-hour flash sales, where you can find a plethora of clothing items in discounted prices.
3. Dutil
Dutil first opened in Vancouver several years ago. However, this store quickly gained popularity and became THE ultimate place to shop for high-quality denim. They have a massive collection of printed, coloured, distressed, and many other varieties of premium denim.
4. New Classics Studio
Alyssa Lau, the well-known blogger, started her ecommerce website where you can find high-quality yet sustainable products. In addition to locally sourced clothing, this online store also carries footwear, beauty products, and home goods. The store is known for selling minimalist and ethically-created products. 
5. Frank + Oak
A couple of years ago in Montreal, this brand originally began its services as a menswear retailer. However, they have now introduced womenswear plus footwear as well. They have expanded their services all across Canada now.
6. Judith & Charles
All of the clothing items of this online store are 80% locally manufactured. They are known for their high-quality clothing that comes with amazing fits as well. This womenswear brand is an amalgamation of feminine flare and structured menswear.
7. Kit and Ace
This online clothing store was launched just a couple of years ago. They carry everything from loungewear to casualwear. One of their many popular clothing items are made with soft cashmere. All of their items are made to incorporate both design and function.
8. Lululemon
Known for their premium yoga pants and other workout apparel, Lululemon has become the ultimate place to shop from when it comes to activewear clothing. In addition to high-quality apparel, this Canada-based brand also offers numerous accessories such as bags, yoga accessories, and other related items.
9. Kotn
The main focus of this brand is to sell clothing made from Egyptian cotton that is ethically sourced. The founders of this Toronto-based brand directly work with the cotton farming families that are in Egypt in order to create exclusive and comfortable apparel for everyone.
10. VSP Consignment
This Toronto-based vintage boutique carries rare classics and contemporary designs, such as leather jackets and branded suits. In addition to vintage apparel, they also have classic homeware.
Final Words
If you are looking for the best people to help you with your ecommerce website or help you set up one, then you have come to the right place. We, here at TwC Studios (https://twcstudio.ca/), strive for the satisfaction of our clients. We are here to assist you regarding all of your ecommerce related issues. Contact us now and allow us to help you.
Previous Post
Next Post