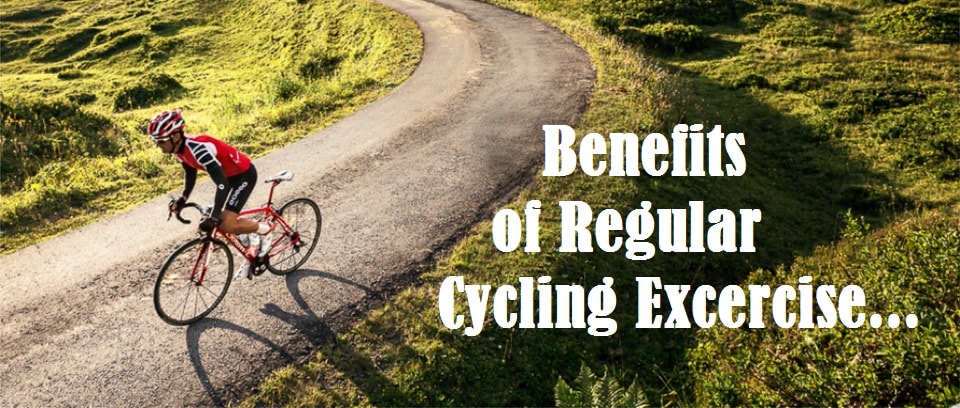 Benefits of Cycling
Benefits of Routine Cycling
As a human being we all need to add some sort of exercise in our daily routine to keep ourselves channelized and active. The human body is very much reactive in nature. If we practice normal exercises then our body will be fit and active, and if we add some hardcore exercise we can see the huge change in our body shape and it's build up. And on the other hand if we stop exercising then our body will stop reacting properly we will turn lazy and slow. There are so many ways to stay fit. For example, we can join a gym & cardio, we can do cycling, we can add yoga exercises to our daily routine, we can eat healthy etc. All we need to do is spare some time from our daily schedules. But it is really difficult for all of us to start doing either of these exercises due to lack of personal motivation. Motivation can come from any direct or indirect source. It can be from other person or it can be self developed motivation. Once you are ready then choose the right method to do exercises. In this article we will discuss about the benefits of routine cycling.
Routine Cycling –
Cycling is a very effect method of exercise. It increases your strength and stamina each day you practice it. Cycling is a cost effective technique. In old times when people were having only cycle of bull cart as a source of transportation, most of the people used to travel through bicycles. It was the only way to be fit at that time. But now when we are equipped with lots of latest automated transportation vehicles, we hardly buy a bicycle. If we add cycling as an exercise in our routine then we can still stay fit and healthy. There are some benefits of cycling which we all can grab and taste.
Increased Stamina & Strength – Routine cycling is considered to be one of the hardcore exercises. And we can gain stamina and strength in increasing order every day. It is not necessary to do cycling for a specified time or set of hours. We can do this as per our day routine and according to our convenience. That is why the athletes are more powerful and strong.
Reduced Fat & Extra Body Mass – Cycling can really cut out some of your extra fat from the body and can give you a shaped and slim body. Regular and continuous cycling result in body sweat and that is how our extra body fat gets burned every day.
Muscle Gain – It is a good source of muscle gain as it stresses on the muscles of lower body parts and especially on the thighs and the knees. It is not all but cycling is an exercise which also has it's impact on the other parts of the body.
Activeness – We can always feel active and very light after a session of cycling as it takes all your body inputs and energy to do cycling in a continuous manner. So, once you complete it your body gets channelized and active. And after workout it is very easy to do usual tasks.
Good For Health – There are certain health problems which can be reduced or can be cured with the help of cycling exercise. We can cure the breath problem, cancer, diabetes, stomach problems etc. All we need to do is a healthy and regular cycling.
Stress Buster – Cycling can help us to reduce our daily stress. It can also improve the mental health as it effects on the all body parts of a human body. We need to do comfortable peddling while cycling and we can see the results on our stress. Cycling on a regular basis in the slow pace can release our stress and can keep us mentally healthy.
Heavy Exercise – Some of us our fitness freaks and we like doing heavy and hardcore exercises to gain some extra strength and muscle power. So, for that we can always switch to the uncomfortable zone and we can start cycling on the hills or on the rocky areas, for more inputs we can do cycling near the coastal areas where we can add some water force too.
Entertainment Source – Bicycle has always been the great source of entertainment for all age groups. We can always go for family bicycle trips, we can organize domestic bicycle racing, we can try out slow and fast cycling, we can also give a ride to our friends and family members on it.
Value For Money – A bicycle is an economical vehicle and it doesn't require any fuel to run it though, it needs human strength to channelize it. It's maintenance cost is very low and it requires very little space to park it. We can ride a cycle even with 3 people sitting at a time on it. So, all in all it is a value for money vehicle.
Earns Awards –Every year there are numbers of competitions and sport meets organized in the world. There are different types of cycle races as if, Slow Cycling, Cycle Race, Cycle Stunts and Cycling on hills. So if you love cycling then you can earn awards for yourself. And preparing for these competitions keep you fit.
Conclusion –
Routine Cycling is beneficial for all of us and it is very easy to add it to our daily exercises. Bicycle is economical yet multipurposeequipment. It is a good source of exercising and fitness. We can use it for any reasons either we need to do core exercises, we need to gain strength & stamina, we want to cure our physical or mental health, we want to burst our stress, we want to have fun or we want to use it as a mode of transportation. It is the one solution for our all needs. So, start cycling everyday and keep yourself fit and healthy for a long time.
Thanx for your presence.
Previous Post
Next Post