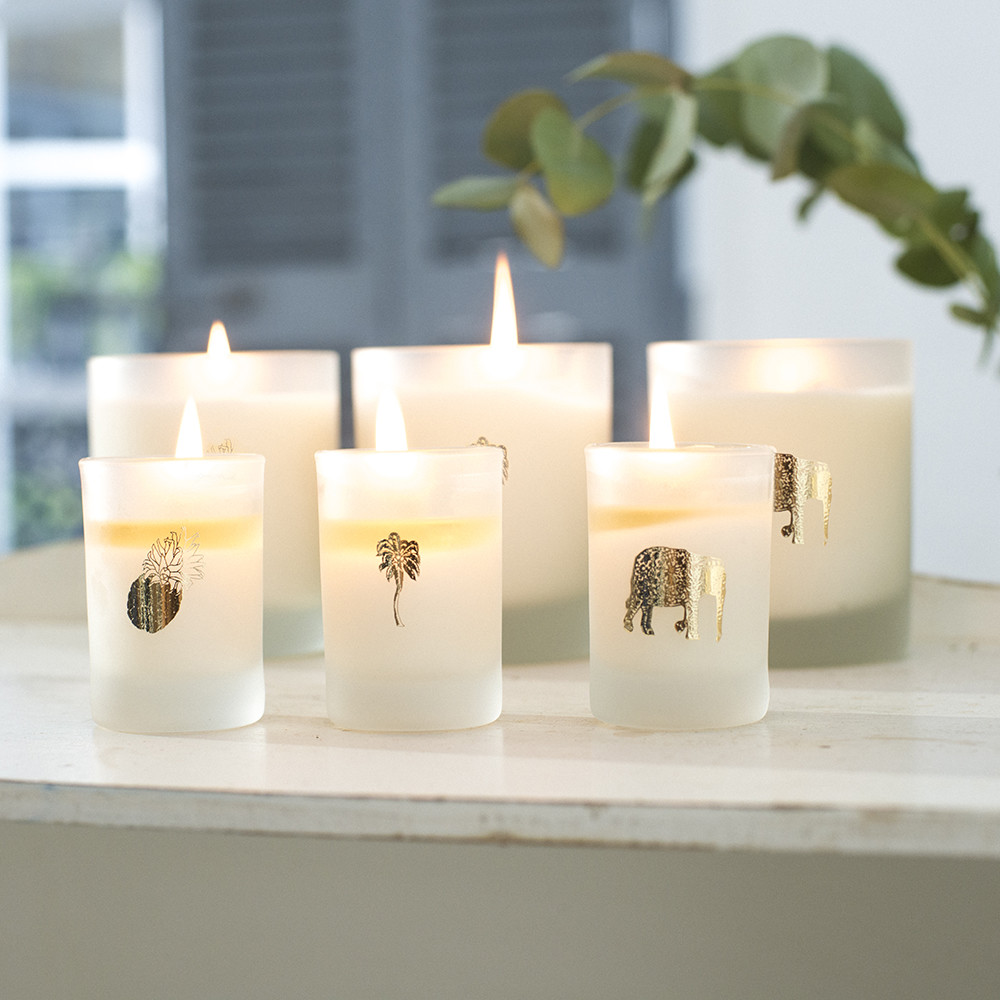 Top 10+ Christen Candles
Top 10+ Christen Candles
Candlelight is a must for any successfully planned wedding. It is an approved fact that people enjoy dimly lit places. Even in other ceremonies, candles have the same effect. They are mainly used to create a certain ambiance on occasion, to beautify the room and primarily as a source of light. People gift each other with candles during these gatherings, and it is an acceptable gesture. It is known facts that candlelight brings people together, literally.
Let us look at the top ten christen candles.
These candles are ten-inch long. They don't drip wax, and they emit uniform light in the room. It comes as a package, each having a set of 12 candles. The candles are of various colors like white, gold, and red, depending on the decoration. Higlow candles are for weddings. White candles emit the right amount of light, and therefore, white higlow candles are better than others. Since the candles come in multiples, they give a uniform flickering effect to the pictures taken.
2. Baptismal Taper Candle
As the name suggests, they are mainly for babies' baptism. They are thin and long with an engraved image of ribbons. They come as three pieces. They have the writing of the holy trinity (father, son and Holy Spirit)
3. Angelitos De Mexico Candles
The candles are from Mexico. Angelitos de Mexico candle has multiple purposes that are, weddings, first communion, and baptism. The Catholic Church uses them. The candles have pictures of the cross and rosary. The images are red, silver, and gold.
The candle is for baptism for girls and boys. They have shells for holding the candle. The candle comes with a book and a rosary missal. It has five sets which are a white candle, another one engraved with a silver cross with ribbons, rosary, a beaded cross, and an English Missal book.
There is a variety of Greek Orthodox candles. Some are for the Orthodox Church, baptism and some are made specifically for weddings. The candle placed at the altar has a great significance because it represents Christ, who is the light of the world.
6. Sweet Rosebuds Candles
These are for weddings. Sweet rosebuds candles are white scented with rose flowers that are handmade for the occasion. They are covered with white lace to match the wedding decor. They are set on the dinner tables to ooze the romantic and fresh aroma. The candles have embodied white roses around them.
7. Joaquin Creation
The Joaquin creation candles are for baptism. They come in beautiful rosaries. The value of money is equivalent to these candles because of the quality they have.
8. Beichi Candles
The candles are of real wax, and they are flameless. They have ivory color. A remote operates Beichi candles. They produce a flickering yellow flame. They come in a set of four candles. They are arranged in a particular pattern to make the church look colorful and add a dramatic effect.
9. Fashion Craft Candles
The fashion craft crystal candle is classic. It has a sparkling diamond holder. This candle has a hexagon-shaped holder with a taper at the bottom to stabilize it. It has classic flavors that flatter special occasions. The multifaceted hexagon creates dramatic silhouettes when lit.
10. Holy Dove Candle
The holy dove is made explicitly for baptism. They have engraved cross and a dove. They come with a gift box with space for writing memories. They have a shell design.
In conclusion, christen candles are for special occasions like weddings, baby showers, commemorating loved ones, baptism, and baby naming. They are used to create an ambiance of calmness and many times for decorations. In cathedrals, some are used symbolically like the Greek orthodox candles.
Previous Post
Next Post