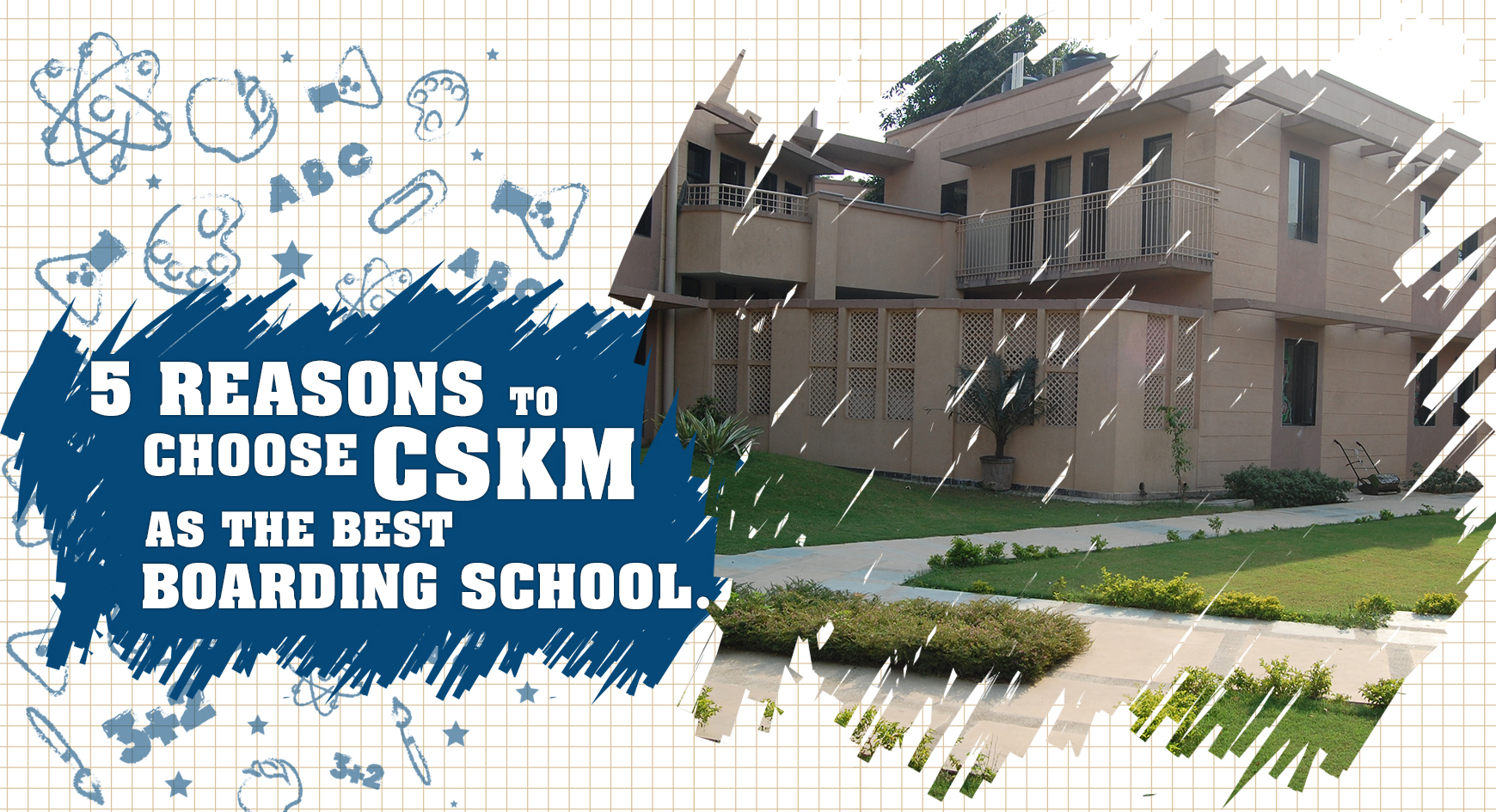 5 Reasons to Choose CSKM as the Best Boarding School
The surety of discipline confirms well when it is associated with the name of an army retired person. The co-educational institution, Col. Satsangi's Kiran Memorial boarding school is registered with the Central Board of Secondary Education. If the name is not enough to guess its quality & discipline, here are 5 certain reasons to choose CSKM as one of the greatest boarding schools in Delhi/NCR.
Best-in-class infrastructure
There are separate hostel buildings for boys and girls. From the dining hall to the medical inspection room, everything related to need and luxury added to the infrastructure of this school. Coming to the library, its shelves are packed with thousands of books related to subjects of all the classes as well as books of personal interest.
Sections Properly Divided
Every academic section; primary to senior secondary are perfectly categorized to maintain a gap between senior and junior students. There are different academic programs run to boost the academic knowledge of children.
Complete Sports Inclusion.
Fulfilling the requirement of boarding school, CSKM boarding school offers various sports activities including Cricket, Football, Hockey, Horse Riding, Martial Arts, Swimming, Table Tennis. That means; your child can relieve himself from the stress of studies by choosing the sport of his interest. Not only sports but the students can also sing and dance by participating in so many school programs.
Extracurricular activities
Your kid may participate in environment saving activities like plantation and cleanliness. Moreover, your kid may also participate in debates, speeches, and quiz sessions to improve their intellectual level.
Regular Checks on student's performance
We keep eyes on every student to ensure their continuous growth and development. A boarding & day boarding school that runs on the principles and discipline of the army, CSKM's prime motto is to keep every child stress free and healthy. Regular Parents & Teachers meetings help to share the current academic and health situation of a kid.
Offers Excellent School Education
Gurukul structured boarding schools offer best facilities and education to guide students to the right direction. These types of schools provide a dynamic teaching and learning model for your kids. Not only with their education system but these schools are different by offering Smart Classrooms, Rich Libraries, and hi-tech labs too.
Life Skill Development with Extracurricular Activities
From the various sports activities to the skill development, everything is taught to students in modern Boarding Schools. In these schools, students are trained to focus on personality development skills. The multicultural environment teaches how to work within a team and how to lead a team.
Career Preparation Guidance by Experts
At Boarding Schools, every student is guided to crack exams such as NEET, CPT-CA, CLAT, and JEE to make his/her dream come true of getting admission at one of the world-class universities. Video Lectures are given to clarify all the study related doubts of students.
Healthcare Centres
Health-related problems may ring emergency bells anytime. It is necessary to set up a department of health within the premises of boarding school. Therefore, most of the reputed schools like CSKM maintain the decorum of healthcare facilities. The healthcare services inside the campus are mandatory to handle emergencies and regular health check-up of the students.
Fitness Centres
Like the old time Gurukuls, the modern Boarding Schools also focus on the fitness and strength of students. To maintain the fitness of students, gyms and grounds at boarding schools are equipped with modern fitness machines.
In house Laundry Service
Now, with the modern hostel facilities, students do not need to go outside the hostel premises for washing clothes.
With all these reasons, we can say that present Boarding Schools are a perfect place to give education to your kids and children.
If you want your children to become the best performer across all the fields, you must choose the boarding school like CSKM.
Previous Post
Next Post