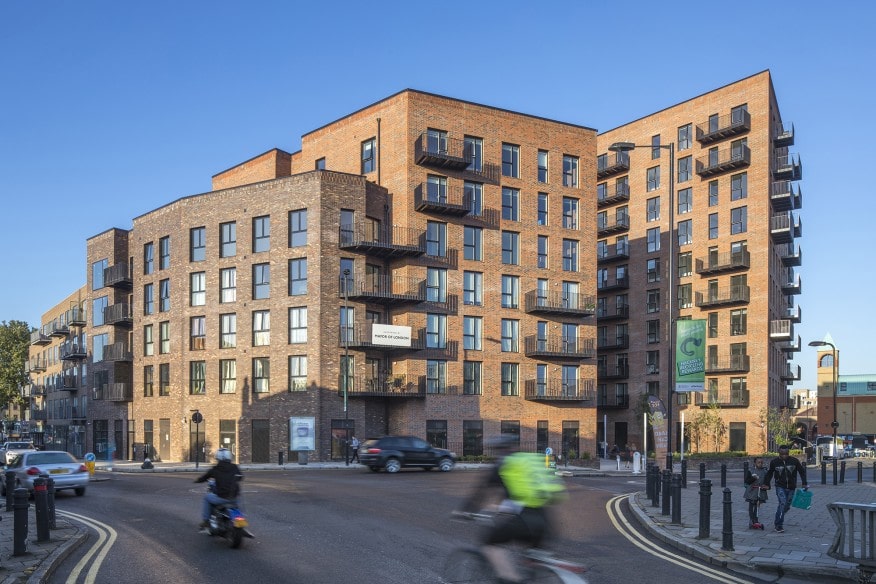 Real Estate : Types of Real Estate | How IT works
Real-Estate, Types of Real Estate and How it works
The word Real Estate sounds familiar to most of us as we use it in our day-to-day life with the classic construction by the real estate business. We choose and we live in beautiful houses because the real estate functions in its own way. Real Estate refers to any physical property that includes land or a building. Real Estate are of different types and is one of the prime necessities for everyone. It provides a wide scope for many people with homes, jobs, income, reputation and recognition.
Real Estate plays an important role and contributes majorly to the economy of the country. It also acts as a great source of wealth and provides housing benefits to millions of people. It improves the living standards for many through the benefits it offers.
Real estate can be categorised based on the property type and few other reasons, let's get to know on the different types of Read Estate and how it is differentiated.
Residential Real Estate

.
The most common category in real estate is housing as it provides homes for families and individuals. This may include buying a vacant land, construction of a new house, resale of a property, developing your existing building and anything that can be related to a residential property. These residential buildings can bea duplex, bungalow, town houses, compact homes, apartments and much more.
Commercial Real Estate.
This can be any building that is used for commercial purpose and produces an income to the owner. It includes properties such as shopping malls, hospitals, offices, educational institutions or any other building that helps in generating income. Apartments that are offered for rental purpose can also be included in this category as it yields income.
Industrial Real Estate.
Industrial real estate includes a building that deals with manufacturing, producing, exporting, research and development and storage of goods. These are usually built on large vacant lands away from the city to enable a consistency in the work flow and to avoid creating commotions in the city limits.
Land Real Estate.
Another important type of real estate is land real estate asit deals with buying and selling of vacant lands, developing a proposed land or an undeveloped land. This is one of the popular types as many people choose to purchase large acres of land for both residential and commercial purpose. People may also engage in investing on lands ratherthan purchasing buildings or apartments.
Since real estate is categorised into the above types, it involves a lot of human resource who work effectively to make it successful. Many individuals, business firms and investors rely on the real estate market for their progress and income.
How does Real-Estate work.
Though real estate is all about buildings and land, it cannot function progressively without other major components that contributes to it. Let's discuss further on how real estate functions and who the contributors are.
Sellers and buyers are two different sources that plays an important role in this business. Without a property being sold or bought there wouldn't be any purchase or investments happening. Sellers and buyers creates the demand for the properties and helps in proper function of the business. They are the root in real estate business.
Investors play a dominant role in the real estate market. While resident seekers are always a part of this market, on the other hand the investors do their part. More property is bought for investment purpose in the hope of reaping a whooping increase in the value of the property. Investments in housing shares contributes majorly for the growth in other sectors. So investors contribute a major role in the economy of the country and sets the foundation for savings and wealth for many families and business firms.
Marketing plays an extensive role in the real estate market. Without the help of marketers, most properties become unfamiliar to the public. The marketers take the responsibility in making the people aware of the information related to the property. This enables a greater business transactions which in-turns helps many home seekers, investors and the economy as a whole.
Real estate agents are licensed brokers who representeither the seller or the buyers. They help to negotiate and arrange all the work related to the transaction. Their income is based on their ability to close transactions and in assisting their clients. They work on commission basis and not on a regular salary. Experienced agents tendto earn more based on their relationship with their client and customer satisfaction. These middlemen act as of great importance in the real estate market.
Real estate is one of the most trending and important sectors that contributes majorly to the economy's wealth of the country. The transaction on buying and selling, the affordability to purchase a property, the changes in the price of rental property and lands has a huge impact on the wealth and savings of the people. An economy cannot function well without the real estate market.
Previous Post
Next Post