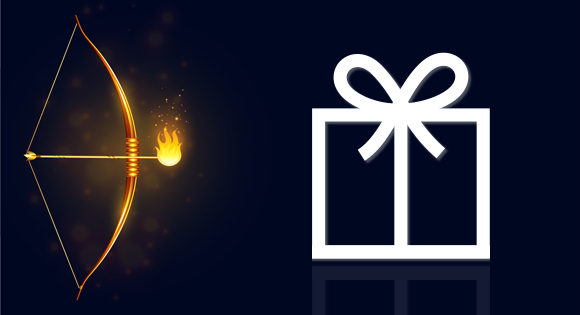 What to gift on Dussehra: Best gifting ideas?
India is known for celebrating so many colourful festivals throughout a year where Dussehra has its special significance in the heart of India people. According to Hindu Mythology, Dussehra is celebrated for the ending of evil power – Rawana by Lord Rama. It is the victory of good over evil. It is one of the joyous festivals comes after the end of Navaratri. Some people prefer sending gifts to their dear ones on this occasion.
But selecting gifts has always been the most difficult job for every one of us. What to send and how to send are the most difficult questions arises in our mind. But the suggestions given below will help you to find the right gift on this occasion:
Personalized Gifts
Nothing can be better than a personalised gift when it comes to the idea of gifting. From a name-written on a pen to the coffee mug with the gift-receiver's photo, anything can be a personalized as a gift. Or all you have to do is to gather some old pictures that have captured old moments and conjoin them in a beautiful frame. Gifting these old memories in a frame can bring an immediate and natural smile on your beloved's face.
Stunning Terracotta Pots
Well, it's an all-new idea of gifting Terracotta Pots to someone. As we all know that people in North India sow barley seeds in earthen clay pots at the beginning of Navratri and they become sprouts after 9 days, which are considered lucky and blissful for a family. Yes, you got it right. You can choose a set of stunning Terracotta Pots as a gift on the occasion of Navratri Dussehra, and Durga Pooja.
Stunning Terracotta Pots
Portable Bluetooth Speaker
This is the season of listening to the devotional songs. There are so many festivals come during September and October. Some of the people prefer listening to devotional songs while doing Aarti or Worshiping during these festivals. Here, a portable Bluetooth speaker comes as a perfect gift for your loved ones. They can play any of their favourite songs by connecting that portable Bluetooth speaker with their phone.
Portable Bluetooth Speaker
Silver Plated Plates
Some of you can also prefer gifting a silver-coated plate to your relatives, which is a good idea. You can also add some worship related accessories like metal-made diyas or lamps. A Combo of these silver made items can also be considered as one of the best gifts on the occasion of Dussehra.
A box full of sweets
Find the best sweet-maker near you and ask him to pack a box full of trendy sweets. This can be a perfect gift for children and sweet lovers. You may also ask for sugar-free sweets for your beloved elders or diet-followers.
Decorate your wall with something that has an interesting pattern
Keep all pores of your mind open and think about a punched metal sheet spared in the lawn, garden fencing, unused guitar, Trumpet, French horn, anything you are not using can be used to showcase the beauty of your house.
Go dark with Wainscot Paneling
Choose a pattern of big square blocks, like a secret door in your house with Wainscot Paneling and then use some dark colour scheme on it to provide the instant eye-catchy look.
Hang your favourite goodies on wall
Anything kept unused in house, can upgrade the look of your house if it is hanged on the right place. It can be a musical instrument, table tennis rackets, or an old motorcycle tyre with rim, a tyre around the digital clock, old cassette player, or wooden baskets in different colours. You can order a fancy wall clock online to decorate your house.
Previous Post
Next Post