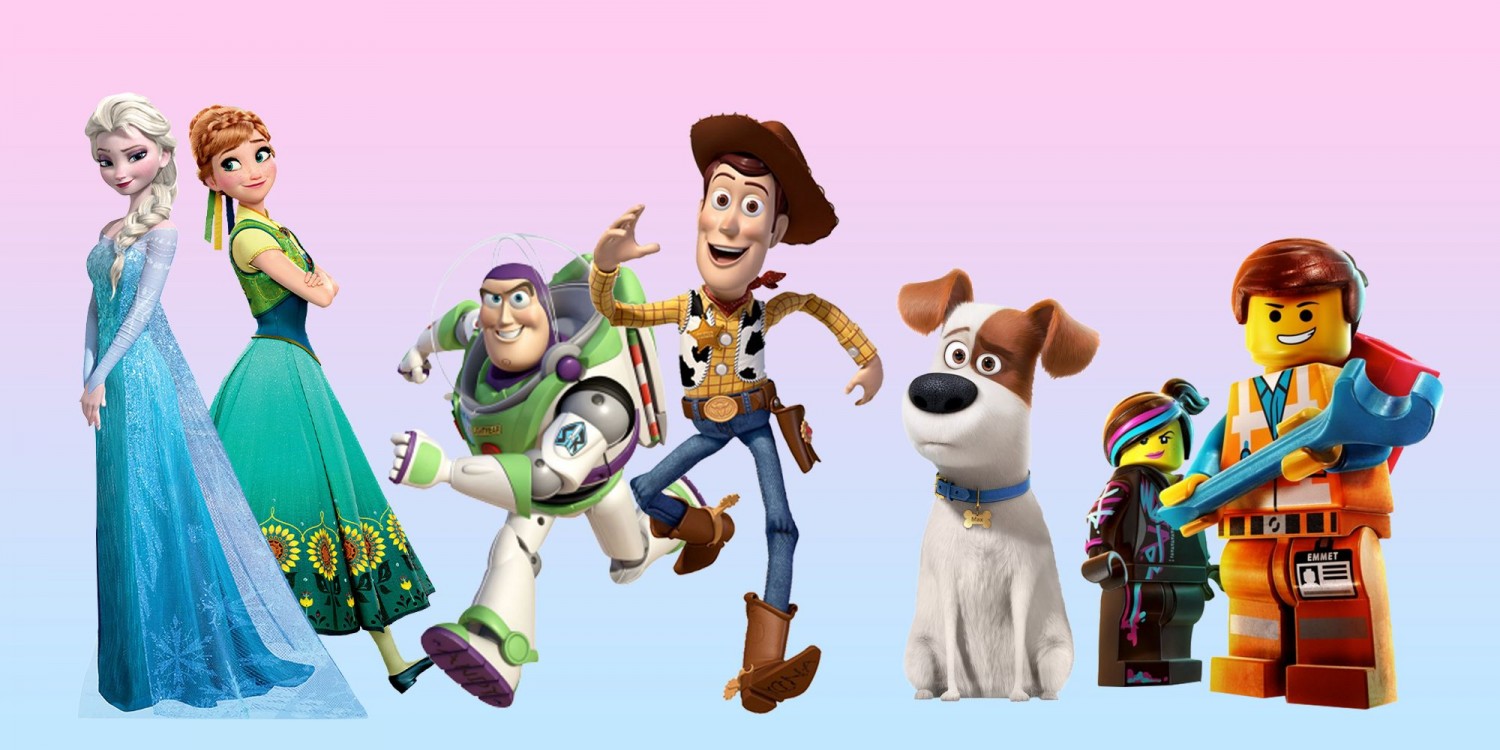 Role of Animation in Digital Marketing
As every aspect of our lives is turning digital, digital marketing is making optimum use of ways and technologies to come up with an effective marketing strategy for their business growth. Animations have made a seamless way into the marketing and advertising sector. As the saturation in the digital marketplace is high, a powerful solution is needed to stand out among the crowd. Animated videos are best in this regard as they are entertaining and fun to watch.

Animations are now extensively used in email marketing to help you set yourself apart in your competition. Brand sales are announced using Gifs instead of sending textual emails. They are eye-catching and efficiently attract an audience towards your products. Animated videos are even used on websites for an introduction of your brand. People could get a better understanding of your brand through such videos. This ultimately increases conversions and traffic on your website.

Marketers are using motion graphics to pull off an effective way to communicate with the audience about their brand. The compelling visuals are great to impress the audience and engage with your products. Marketers even approach video animators to get compelling motion graphics for their websites.
Digital marketing is evolving at a breakneck speed. The constant changes in search engine algorithms are gradually decreasing the importance of traditional SEO. So businesses willing to stay ahead of the game has to constantly look for new ways to promote themselves and their content. That's because if they don't do it, then at least some of their competitors certainly will. Even if you are a market leader right now, it is much easier to lose it if you get complacent than to get it back.
Animation is quickly becoming the next big thing in digital marketing. And it is in your best interests to jump the bandwagon early on. In this article, we will touch upon some of the most promising marketing uses of animation and strategies you may apply.
1. Animate Your Logo
Animated logos aren't a new thing – big companies have been actively switching to them for a while. The most prominent was probably Google that introduced its new animated logo in 2015. It marked the beginning of the new age in online branding.
Since then many other companies like FedEx, Amazon, Uber, etc. have tried their own creative takes on how to use animation in a logo to emphasize what makes a business unique. For example, make use of clever use of flying arrows in FedEx's logo, signifying speed and movement.
You can do the same. There are many more ways to express what makes your business special in an animated logo than in a static one. Plus it makes your brand immediately recognizable, especially while such logos aren't yet truly widespread.
2. Advertise on Social Media
Humans are essentially visually-oriented creatures, as has been proved by scientific research time and again. And advertisers should be well aware of it. There are all kinds of statistics demonstrating the superiority of visual images to text. Presentations using visual aids are more persuasive, images are faster and easier to process and remember.
Since 2016, Facebook's algorithms recognize it, preferring video content to other types of posts. It means that in addition to being naturally more effective, videos get an even higher degree of reach and conversion rate.
Using animation instead of living video for advertising has two advantages. First, the animation is relatively cheap to produce – you don't need expensive equipment, backgrounds, actors and many things involved in the production of a live video. Hiring an animation company like Spiel is much cheaper than shooting even a simple video ad.
Secondly, it is much easier to achieve a unique and recognizable look with animation than with live video.
3. Explain Your Business
This is one area where animation truly shines.
Which would you prefer:
A talking head repeating the same bland phrases about the advantages of a product you've heard about a hundred other brands
or
A short, beautifully and colorfully animated video with a professional voiceover explaining the main points accompanying them with picturesque visuals.
Which of the two is going to be more engaging and memorable? In fact, people often watch animated explainer videos simply because they are attractive, pleasant to look at and amusing. In contrast to this, people usually watch a live explainer video only if they are already interested in the product and want to know more about it.
Animation does a perfect job of simplifying complex subjects. And that is exactly what one needs from an explainer video. Out of the 17 best videos selected by HubSpot experts, 13 are animated, which demonstrates the tendency perfectly.
4. Place Animated Videos on Landing Pages
Including a video in a landing page increases conversion rates by 80 percent. However, it shouldn't be just any video, but a video that evokes certain emotions in viewers and does it fast. Humans have a notoriously short attention span. If visitors aren't emotionally hooked in the first couple of seconds, they are likely to leave, never to return.
Animation is a perfect choice if you want to achieve this effect – for a number of reasons. It is different from what we see around us, and therefore immediately attracts attention. When properly made, it can create all kinds of emotional responses. But the most important of them is probably that many of us associate animation with childhood, simplicity and good old times. Nostalgia is a very strong and yet calming feeling that can endear your brand to the viewer.
5. Keep Your Videos Short and Simple
People don't just have a short attention span. They are easily intimidated by the size of the content. If your video is too long, viewers will just decide they don't have enough time, and leave. It is particularly important for Facebook, where the overall duration of a video is about 10 times shorter than on YouTube. Gravitate to about 1 minute of length.
6. Keep Autoplay's Features in Mind
Videos from News Feeds are launched automatically, but without sound. In fact, 85 percent of Facebook videos are watched without sound, in their entirety. This should lead you to two conclusions.
First, your animation should be enough by itself to transfer your message, without a voiceover. The voiceover isn't essential, and it is something that your viewers will turn on if they feel interested. It is another reason why animations are superior to live video. They are much better at transferring non-verbal information and are more tolerant to the introduction of text.
Previous Post
Next Post