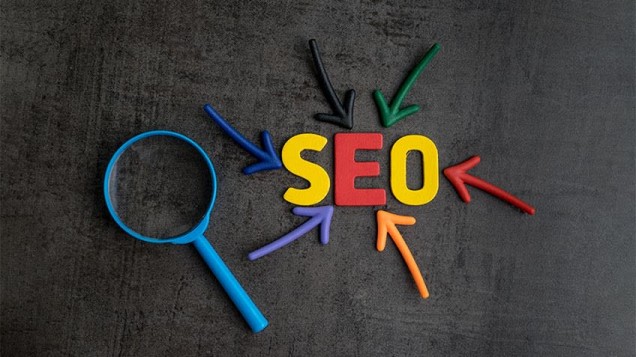 Selling Online? Here Are 5 Things You Need to Know About SEO
With more businesses shifting to the online industry, it is snowballing. Whether you are just starting out in the industry or already have an established firm, it is very important to understand how efficient SEO integration can help your brand.
How Does SEO Integration Help?
In any E-commerce site, building SEO can significantly help increase your sales. SEO, short for Search Engine Optimisation, helps improve your website's visibility. With your website being more visible, there are more numbers of clicks.
This means that your website will not only rank higher in search engines but also attract more potential customers. Quite evidently, the better the rankings of your website, the more you will sell. Nevertheless, there is a lot more to SEO than just helping your website get a higher rank.
Tips To Make the Most Out Of SEO Services
A lot has changed in SEO optimisation, yet some of the fundamental concepts still remain the same. For instance, targeting keywords to enhance organic rankings no longer works, yet selecting the right keywords is still necessary.
That said, there are several strategies you need to incorporate to make the most of your E-commerce site with SEO.
With so much change in the industry, it can be quite hard to figure out which ones you should stick to and which you can ignore. Further mentioned in this blog are the top 5 things you need to know about SEO.
1.) Remove The Things That Slow Down The Website:
Page loading speed is one of the most critical aspects of SEO. Back when the internet was not such a common concept, developers could get away with slow websites. However, now that it is accessible to almost everyone globally, there is no scope for errors. A good experience is something every user looks for in a website.
A slow and buggy page will end up frustrating the user and consequently discourage them from visiting your site. To put it in simpler terms, a slow website makes the site, and eventually, the product is unworthy in the user's eyes.
If your page is slow, you are losing potential buyers, irrespective of your content or professional web design. One easy way to fasten your website is by decluttering the sidebar and only putting essential widgets there. If you are a WordPress user, consider deactivating the unnecessary plugins as well.
2. ) Link Other Relevant Content Or Websites:
There is a common misconception that if you link other websites on your page, it will take people off your page. However, link building still remains to be a fundamental part of a smart SEO strategy. Linking to other high-quality sites and sources can help make your website a more valuable and scalable resource.
Nevertheless, you should ensure that you only link out to sites with an extremely high value. More importantly, you can let the other developers know when you link out to their articles.
If they find your content relevant, they will link out to you and further increase your reach. You should keep in mind that link building is about quality and not quantity. It helps build reliability and trust in your customers.
3.) Pay Attention To Your Users First And Search Engines Second:
Most websites on the internet are looking to get the highest rank in search engines, hence build their websites accordingly. Even though this can help you for the first couple of months, eventually, your website will die down.
It is very important to consider who your niche is and build your website according to that. This will further increase traffic and help you get a higher rank anyway. You should pay attention to make your website more engaging and attractive to your users.
4.) Use Web Analytics From The Start:
Once you have defined the goals of your SEO clearly to a SEO Company, it is time to track the progress. Using web analytic software can significantly help track success and adapt accordingly.
These tools show how visitors are navigating through your site and what they are clicking on most—knowing that you can design your website in a more attractive and enticing way.
5.) Use A Readable And Straightforward URL Structure:
This is a very important consideration for most E-commerce sites. If your users cannot read the URL, the search engines might be confused as well.
There is no restriction to the URL is long; however, you should make it easy to remember and read. Avoid using numbers since search engines follow searches by users.
One SEO Company that efficiently keeps all these points in mind and can help you make the most out of your SEO integration is Dubai SEO Company. They have a wide array of services that can easily help you reach the top of your domain.
Previous Post
Next Post