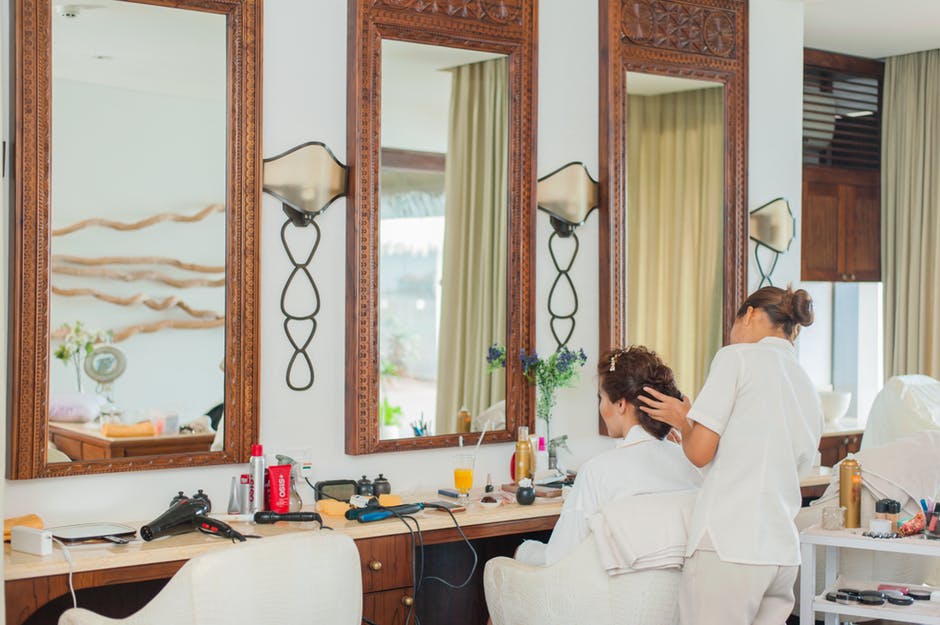 Top 10 Things You Must Know First Before Becoming a Hairdresser
Do you like the feeling of your giving your hair a transformation? We are sure that some of you love getting new cuts and colors every time we go and others are so eager about hair that we like to be the hairdresser and not the customer.
It's very satisfying to transform a dull light brown head into lengthy blonde locks for the inner hair fashionistas among us. If you are reading this and have plans in mind to consider a career in the hair industry, there are a few things that you have to know before going down to your local college to book a place on the succeeding course.
What exactly is a hairdresser?
Obviously, almost everyone knows already what a hairdresser do in terms of day-to-day duties but there's so much more to what their job entails than simply cutting hair. They also study unsafe substances and chemicals to correctly discover how to create all aspects of hairstyles and colors– making sure that they flatter a client's face shape and complexion. Hairstylists have demanding and unsettling tasks on their hands every day.
1. You need a reputable training college
Most prestigious training colleges can cost you thousands of dollars and you likely might have to take out a loan or if it's really what you dream of, then as early as possible you may want to save up early. However, there are still affordable beauty schools that you can enroll on, so do your research well.
2. The training is on an ongoing basis
With more advanced technology and industries nowadays, your training will always be on an ongoing basis even after you have been certified as a hairdresser. This is because fashion is always changing, as well as equipment and hairstyling techniques are changing all the time. You need to keep in tune with changers so your clients will always stay with you.
3. You should be passionate about fashion
This is the same with any type of business, you need to be passionate about what you do. Your customers can easily tell if you are not enthusiastic and interested in the latest trends. Take a look in the mirror and what do you see? Are you showing a statement of your own? Does your image say something about your sense of fashion? Are you sure that this industry is for you?
4. You cannot sit down
When you are in a busy salon, you will be on your feet all day. Yes, we are not kidding about that! You need to be aware that you will stand for hours while one customer after another comes in for their blow-dry or haircut. Just think of it as if you are working out in case you need to run to the local shop for change.
You could be on your feet for nine to ten hours every day, and sometimes you need to be very early if need to do the styling for wedding parties.
5. Be aware that you can't please certain clients
This is very true and just like any other service industry, you will receive complaints every once in a while. This only implies that you always have to calm yourself, be professional, and learn as much as possible to please your customers.
6. Always smile and be approachable
For this kind of job, you need to develop a pleasant attitude all the time towards your customers. It doesn't matter if you are sleepy, have your period, or simply having a bad day–you need to smile when you interact with customers. Even if you are the most happy-go-lucky person, this can be harder than you think.
7. Practice and practice
Hair is one of the complicated things to manage since cutting techniques aren't that also easy to learn instantly. It will take a lot of training and commitment to turn into a great hairdresser. So be sure that you are ready to make that type of dedication.
8. Be ready for mistakes
What we mean by mistakes are the risks with working in a salon. You need to be careful from curling irons, allergic reactions from hair products, cuts from scissors, and trip over wires left hanging around. You should be safety conscious, both for clients and yourself.
9. You need to be physically healthy
This is true since the job of a hairdresser is physically draining. You wash hair, apply colors, iron hair, blowdrying, sweep floors– it's a work wherein your upper body needs strength to manage with the challenges of a busy salon. This is what you have in store every day so be prepared for a workout.
10. You have to work hard
If this is really what you want you are passionate about in life but you worry about the little money you earn, the most effective way for you to earn more is to set up your own salon. But before you do that, you will have to work your way by gaining a lot of experience. Make sure that you are willing to put in the time in the long term, to get to where you want.
Previous Post
Next Post