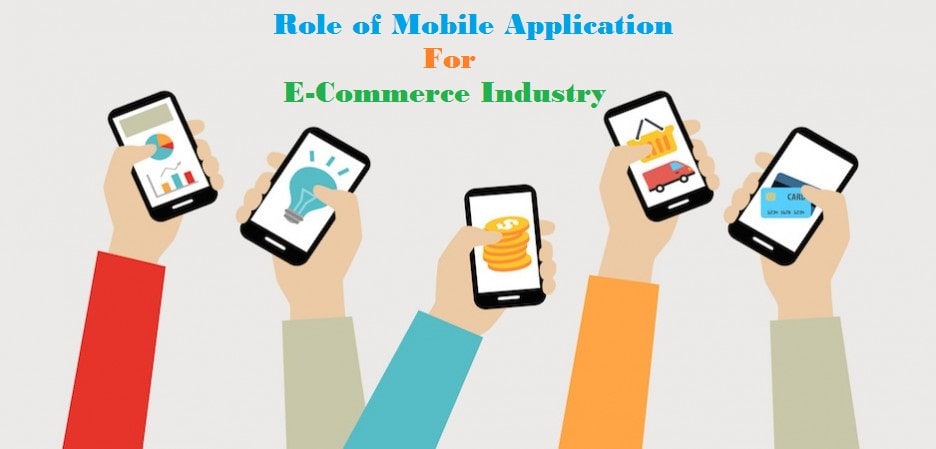 How mobile apps development are booming the E-commerce Industry
role of mobile apps Development for e-commerce industry
E-commerce entered into the digital market world to compete with the well established and implemented physical markets of the world. Though, e-commerce is also a part of the world market yet it has developed it's own identity as an industrial in the eyes of people. There are separate rules and regulations to manage and properly channelize this industry.
But here we will comprehensively discuss about the changing role of mobile apps for e-commerce industry. Mobiles are the most portable yet multi-purpose devices. These handy phones are available in the market with differentiated multi-media functions. Although, mobiles are much famous among people for it's usage for camera, videos, music, games and most importantly social media applications these days. But, in the past one decade smart mobile phones have changed the overall purchasing experience of the laymen.
It has revolutionized the trading process for each and every good and service. Today we are least bothered about buying and selling things, making payments, learning new skills and even banking is a part of mobile apps. Today we have endless mobile applications available in the reach of our finger points.
Advantages of Mobile Apps:
Mobile applications are the most easiest options available to us now as we have whole digital world in one small device.

It is an extremely secure andpersonalized method to keep our financial details using these applications. And there is an important update in the security system for the accounts and banking called Dual Security System.

Mobile interface of business applications have replaced the online interface as it is more personalized and easiest way of approaching the business.

The overall experience of buying and selling the products and services online is time saving and value for money. The best part is product is available at our door steps.

Mobile apps are dynamic in nature and that is why a customer gets more options in his or her mobile than on an online website.

The mobile applications are easy to install and configure on phones and yours always get update of the application time to time for the better features.
Why mobile applications?
Mobile applications are extremely designed for end user customers and that is why one can find multiple usage under one app. The user interface is developed in such a way that it seems very easy to the non-tech savvy to use the application.
Mobile applications are the right tools for return on investment from the business point of view.

It has wide market coverage for the products and services offered by the business. One can widen the scope of market capture and penetration with the help of these applications on the mobile phones.

Payment method through these apps is very safe and instant transfer. Two factor authentication is a new security added to the payment process and tothe other features.

Unlike the gaming, music, video and social media apps, business apps are productive and profit generating.

You are not needed to go anywhere in terms of using this app as you can have total access of it on your portable electronic device.

Now apps are biometric reactive, so you can use your thumb impression or face detection tool to unlock and access the other features of mobile applications.
Scope of Mobile Apps in Coming Future:
Business oriented mobile applications are the revolutionary innovation in the digital world. And it has benefited lot many business houses and firms. It has modified the concept of product marketing and image building. Most importantly it has provided all the end to end services to the people under their finger controls. These apps are editable and customization is possible at any point of time to improve and enhance the services or products offered range.
We can expect more innovation in the usage and characteristics of the mobile applications in future.

Mobile application mode would be made compulsory in future the way it is been adopted by the big business houses.

The application interface would be made to match the international standards to capture the global market.

In the couple of years we will experience and adopt a new technology called artificial intelligence and it will be applied with the help of dynamic portable device supported applications.

In the coming future we would be having improved virtual experience for the products and services.

There might be more intelligence based technical jobs available to develop such dynamic business applications.
So if you want to increase your business market and you want to target the huge audience at once then you must opt for mobile application mode. In coming years we will experience the more innovative usages of these mobile applications as we can even expect transparent display mobiles. And the applications then would be more 3D or more than that dimensions. It is really a great and profitable idea for the business.
Some More Technical Articles Written :-
Previous Post
Next Post