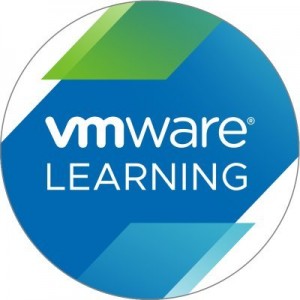 Benefits Of Earning VMware Certification
VMWare is the world's leading provider and industry pioneer of virtualization products and solutions. IT professionals with virtualization skills are in great demand today, as enterprises and businesses are adopting virtualization products and solutions to increase their growth and efficiency. VMWare Certifications test an individual's knowledge and skills in installing, deploying, managing, and supporting VMWare solutions and products.
VMWare develops desktop and server virtualization software that smoothly runs IT operations across IT infrastructure, in the cloud and on mobile devices, and over data centres. The flagship data centre platform of VMWare is vSphere. This platform is also a part of the VMWare Cloud Suite. Other products offered by VMWare are vSAN, vRealize Suite, and Horizon.
VMWare Certificates
The VMware Certification prepares IT, candidates, to work efficiently and effectively with VMWare products in different environments. Currently, there are six VMWare Certificates, as explained below:
Vmware vSphere6 Foundation Certification
The VMWare Certified Associate - vShpere6 Foundation Certification is an entry-level course, which validates individuals for their fundamental expertise in deploying VMWare vSphere environments. Individuals wishing to build their carers in the Foundation domain can go for this certification.
VMware VCP-DCV Certification
The VMWare VCP 6 & 6.5 - Data Centre Virtualization Certification is intended for professionals possessing at least six months of working experience in VMWare infrastructure technologies. This certification validates individuals in installing, executing, and managing VMWare vSphere environments.
VMware VCP7-CMA Certification
The VMWare VCP7 - Cloud Management Association Certification validates individuals for their understanding and expertise in installing, configuring, and administering the VMWare vRealize environment. This environment is utilized to automate processes within the Data Centre to improve efficiency and productivity.
VMware VCP6-NV Certification
The VMWare Certified Professional 6 - Network Virtualization Certification enables individuals to transform their organization's economics of security and network operations. This certification tests professionals for their expertise and knowledge in installing, configuring, and administering NSX virtual networking implementations. Pursuing any VMWare NSX Certification is a prerequisite to earning this professional-level certification.
VMware VCP7-DTM Certification
VMWare VCP7 - Desktop and Mobility Certification is ideal for IT professionals that have abilities to manage and deploy VMWare Horizon using view environments. This certification tests individuals for their expertise in designing, installing, and managing VMWare Horizon deployed on VMWare vSpere using the View environment.
VMware VCAP7-DTM Certification
The VMWare Certified Advanced Professional 7 - Desktop and Mobility Design Certification validates IT candidates for their skills in designing and integrating VMWare Horizon 7.2 environments. Candidates pursuing this certification have a strong knowledge of desktop and mobility design methodologies and principles.
VCP6-NV, VCP-DCV, VCP7-CMA, and VCP7-DTM certifications require individuals to pass the respective vSphere VMWare Foundation exam.
Benefits Of Earning VMWare Certification
Business Benefits
The use of the VMWare vCentre Server in enterprises and businesses decreases the storage space, physical server requirements and reduces the energy cost. Moreover, it helps minimise floor space, UPS costs, cooling costs, carbon footprinting, etc.
The use of VMWare Recovery Management, VMWare vCentre Site, and VMWare vMotions operate an organisation's system automatically. All these programs get updated automatically and move to hosted virtual servers if the server cracks. Therefore, organizations can have a system with no downtime.
The use of VMWare virtualization and IGS have made failure recovery more comfortable. A single mail, mailbox, a single file, database, or a whole server can be backed-up at three levels.
Virtual labs have made it easier to test any software, configure any system, or update any system within no time and less effort. There are no requirements to perform all the above tasks. Hence, virtual labs cut down investment cost and time.
Individual Benefits
VMWare provides several certifications, as mentioned above that enable individuals to demonstrate and express their expertise in the specific domain.

Individuals can gain industry-recognized technical expertise and knowledge through these certifications.

One can acquire a VMWare Digital Badge.

Professionals with any VMWare Certification can gain access to the logo merchandise store and portal.
Conclusion
Koenig Solutions is a global leader in providing training for IT certifications. It also provides top-class VMWare training that enables individuals to earn the certification quickly. VMWare expert and proficient instructors train applicants and subject matter experts (SMEs) to provide updated course material. You can opt for any one of the most convenient training modes - instructor-led online, instructor-led classroom, or fly-me-a-trainer - onsite.
Also Read: Everything You Need To Know About VMware Certifications
Previous Post
Next Post