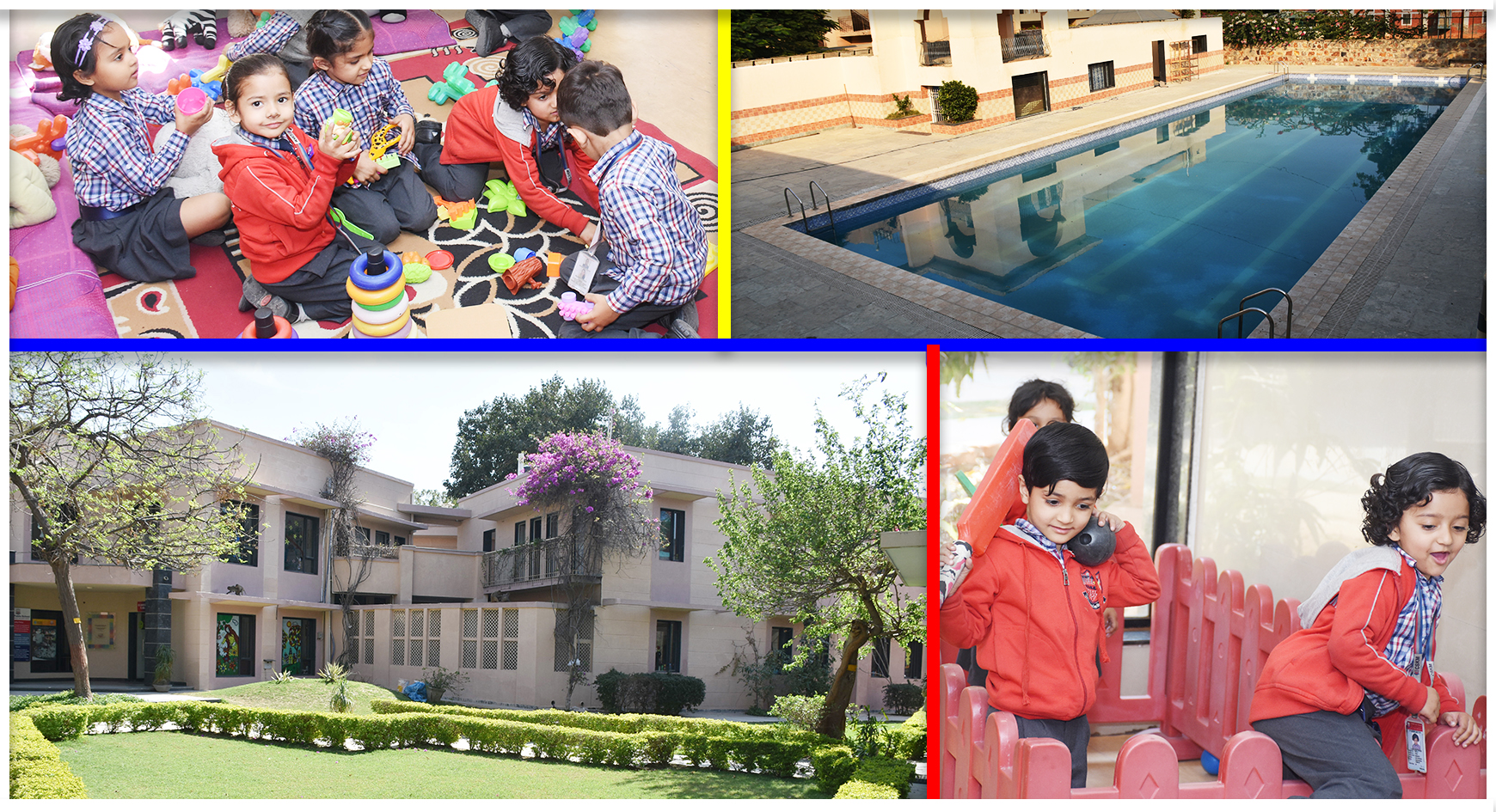 How the school infrastructure can help a child grow both physically and mentally?
A child learns so much while attending a school till the age of 15-16. Here, both teachers and parents play a vital role in making a child what he/she becomes after puberty. The character, social thinking skills, physical growth, and IQ level; all in a child are the reflection of teachings and knowledge given by the parents and teachers.
Here, infrastructure plays a very important role in the overall growth of a student. Let us know the reasons how a good infrastructure in a school is always important and helpful for the complete growth of any child.
Sports should never be compromised
Both boarding and day boarding Schools must provide an environment where a student can learn by participating in sports simultaneously with their academic courses. It is scientifically proven fact that exercising and participating in sports help thinking better. A school must be equipped with good coaches, grounds, gyms, and various sports accessories.
Well-equipped labs & libraries
A written knowledge in science is a waste if it is not experienced practically in a science lab. A school or a boarding school should have the labs & libraries where a student can learn and understand the actual concepts mentioned in physics, chemistry, and biology. At least one library is a requirement of every school where a student can ask for the books of his subject as well as the books of different interests.
Updated medical facilities
Regular check-ups are always required to ensure the physical and mental health of students. A school must have a section of medical facilities, including a well-equipped ambulance to handle emergencies.
An auditorium to perform in front of all
Let the child open his/her thoughts in front of everyone. An auditorium is a place where a student can speak, act, dance, and perform in so many ways. Participating in such activities does really help to remove hesitation and stage fears from a student's personality. So, whether it is small or big, it is really important to facilitate an auditorium for the students.
Well-equipped hostels
Coming to the boarding schools where hostel plays an important role in the ideal upbringing of children. Facilities like lockers, reasonable number of washrooms, fresh & hygienic food, laundry services, power back-up, and good bed arrangements must be provided in the hostel division of a boarding school.
And above all, a school should have excellent teachers. As Bill Gates said, "Technology is just a tool. In terms of getting the kids working together and motivating them, the teacher is the most important."
Boarding schools are becoming more and more like Gurukuls because of their rules and discipline. Kids start learning the discipline from an early age in these Boarding Schools cum Gurukuls. The environment of these schools is getting better year by year. Your kid becomes a responsible and intellectual citizen after coming out of a good and reputed boarding school.
There are so many rules and regulations taken from Gurukul to improve the quality of study in boarding schools.
How boarding schools are proved to be the best education places for your kid?
Offers Excellent School Education
Gurukul structured boarding schools offer best facilities and education to guide students to the right direction. These types of schools provide a dynamic teaching and learning model for your kids. Not only with their education system but these schools are different by offering Smart Classrooms, Rich Libraries, and hi-tech labs too.
Life Skill Development with Extracurricular Activities
From the various sports activities to the skill development, everything is taught to students in modern Boarding Schools. In these schools, students are trained to focus on personality development skills. The multicultural environment teaches how to work within a team and how to lead a team.
Previous Post
Next Post