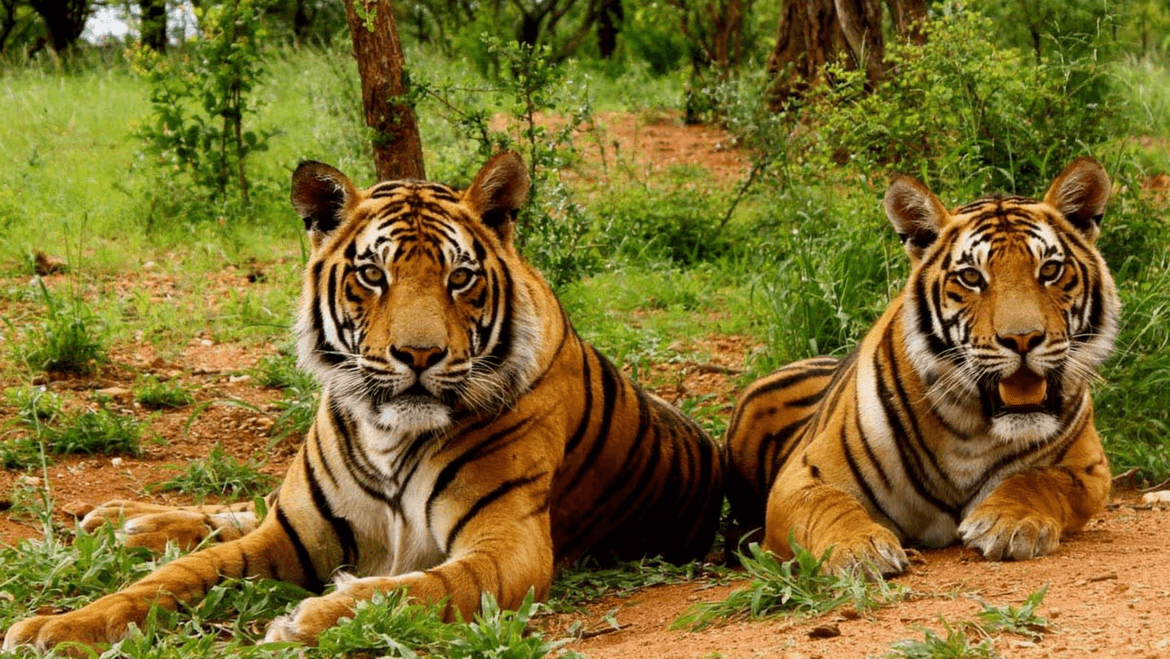 corbett national park booking.
Corbett tour is a great advantage for the visitors of Corbett National Park which is open 365 days a year. But the perfect time to enjoy jeep safari is from mid of November to end of June. Dhikala and Bijrani zone be closed during monsoon season as most of the roads get washed away due to rain.
A person who visits ones Corbett Tiger Reserve love often jeep safari ride in Corbett. But for this adventurous ride, you must have permission from the forest department. Jeep safari is the star attraction of the Corbett Tiger Reserve. While you are on open jeep, you can spot the majestic tigers resting in their natural habitat. You can imagine apex form of tourism while you are on a jeep. Keep your cameras at the ready as you can click some amazing pictures of the tigers. Jeeps and guides are provided by us so you can make contact with our expert tour leader. We have a wildlife team specializes in customizing itineraries based on the wildlife interest and adventure quotient of our guest.
Corbett national park is one of the best place to spot the wild life in India Which was established in 1936 by legendary tiger hunter Jim Corbett. The park is located along the Ramganga River, at the foothills of the Himalayas in Uttarakhand.
Neighbouring Sonanadi Wildlife Sanctuary was later added to the park to form Corbett Tiger Reserve. It's divided into six eco-tourism zones, and each zone has its own entry gate. These are Bijrani, Dhikala, Lohachaur/Durga Devi, Sonanadi, Jhirna, and Dhela (formed in the buffer area in 2014). The Jhirna and Dhela zones remain open throughout the year, subject to weather conditions. The other zones close during the monsoon season, from June 16. Dhikala reopens from November 15 each year, while the others reopen from October 15. Chances are spoting the tiger at Corbett are a lot corroding the new survey 442 tigers are here in corbett national park the main attraction of corbett is Royal Bengal tiger and Asian elephant but apart from these lot of other animals are here which increase the beauty of corbett national park.
Jeep safari is the best way to explore the corbett national park and corbett administration conduct jeep safari twice in the day in every zone early in the morning and in the late afternoon. Bijrani and Dhikala are the two most popular zones for safaris, although Dhikala is the largest and most prominent. If you have come once so this is ok but if you are coming at the first time so you need to hire a corbett tour travels that can plan the visit for you and give you a proper solution for your visit.
One day trip of corbett city Ramnagar
Ramnagar is famous for its natural beauty and jim Corbett national park Ramanagar is part of Nainital district which falls in Uttarakhand state which is known as Devbhumi (the land of Gods) we had plane to visit the corbett city Ramnagar so by train we reached in Ramnagar at and we started our journey with Dhela tour the way of Dhela is covered with dense forest and it gives us lot of chances to see the wild animals.
As we crossed the kaniya we big fields are there and after some time we reached on Sawaldey Bridge really it is a nice place the view of this bridge is mind-blowing it is on a small river so wild animals come here to have the water in this order we show a bunch or Tusker (Elephants) they were more than 15. The way of Dhela is covered with forest and small river in which lot of chances are here to see the animals we entered in Dhela Zone which is one of the most beautiful park of corbett we enjoyed a lot of this trip at 8 we were at our hotel we had breakfast and took rest and then we went Gargiya temple to Darsan and offer prayer this is really a beautiful area Jhula poola is 1 km far from here which is really a beautiful place to visit. After that we went to Hanuman Dham which is a religious place and must visited as well and in the evening we went for sitabani visit which is a buffer zone which is well known for its dense forest and birds we enjoyed a lot here and visit the corbett.
Contact Us :
http://www.jimcorbetttour.online/
Mobile : 8477880359
Address:
Ranikhet Road Ramnagar lakhanpur chungi Nair Asthan Mall,
U.K. 244715
Previous Post
Next Post