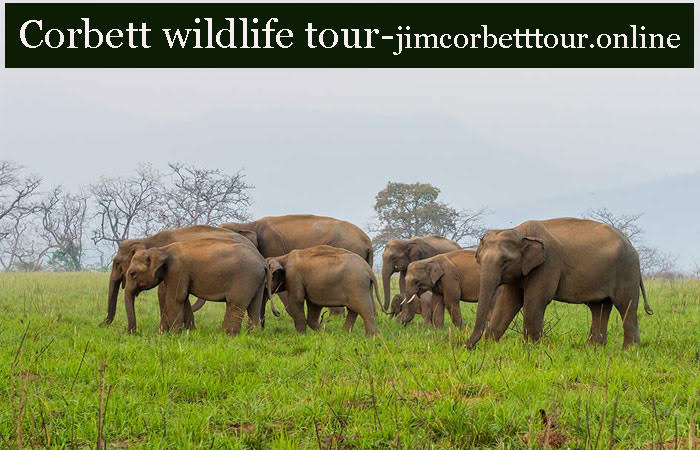 Jim Corbett National Park.
Jim Corbett National Park is the best place in Ramnagar in the district of Nainital, Uttarakhand. Jim Corbett is the first and largest Reserve forest in India. The town of Ramnagar is the headquater of Corbett Tiger Reserve. The park is around 521kms from Delhi and is easily travels through Trains and Bus services. Three are over nights trains are available from Delhi to Ramnagar. Direct train to Ramnagar runs from New Delhi and also you can come up to Haldwani and come to Ramnagar by road. Corbett national park is very beautiful. Large variety of birds and animals can be seen here if you're into animals watching. Most amazing forest with full of life Basically Jim Corbett National Park is known for Tigers. There many animals such as Wild Elephant, Leopards and hundreds species of Birds. Local sightseeing is very beautiful. Many Hotels and Resorts are available in the city or inside the jungle for stay at there for good accommodation. Last year I will visit place from my Wife. I went to Safari with my wife and son inside the National Park in the early morning around 6am. It was very cold and we wearing good heavy jackets with caps. I will be carry the Id's used for booking the permit. It will be used by the park officials to match the booking and then proceed further in to the park. At the gate, I paid Rs.100 for renting the binoculars for the safari trip. Jungle is extremely well maintained. I didn't see a single plastic inside this jungle. Real feel of jungle. Sound of birds, predator warning signal from deer with zero people disturbances. I have seen much type of landscapes, grassland, and crocodile point. I have see tiger, tuskers elephant, deer and other wild animals on riverside on the main roads .Inside the jungle I saw monkeys, deer, snakes and few birds including Peacock and lot of so called foot prints of Tiger and Beer. Jip ride is closed to 6 pm. Try to avoid visiting in the monsoon season. As Kosi River runs inside the jungle, flooding is very common. There are good resorts around the park that offer good food and beautiful riverside facilities. Inside the jungle resorts are very safe and very tight security. In the jungle, avoid your own and local tourist jeep, they are not allowed to enter in deep jungle only booking through govt officials get inside the zones. The safari is always great in Corbett. Visit in summer to see the wild animals near the water holes. If you can visit the winter you can enjoy the jungle only and the view. I recommend at least 3 night stay to have full feel of forest. Any person can afford this good place to see the tigers.
Jim corbett tour services.
Jim Corbett Park is a beautiful place to go out for safari if you really enjoy and want to see Jungle Corbett is located around 250 kilometres from Delhi. I drove to Jim Corbett in our own car and it was fun, my kids and family enjoyed the ride. The place is in Uttarakhand and you can also travel by train to Ramnagar and then you can hire jeeps or if you have booked a resort they will provide you pick and drop facility. There are hundreds of resorts around the national park which are very beautiful and full of nature. There is an entry fee to enter into the jungle which is different for each park. Sometimes during vacations you may not get the tickets or even accommodation, my suggestion is to book online and then take yourself. The main attraction of the national park is TIGER. There are two shifts in which around 30 safari jeeps zoom into the forest; each jeep has around 8 people including the driver and the guide. In total approx 240 "human beings" and 30 jeeps roam around the forest (imagine if this happens in your house or society, uninvited things roam around, ha! ha!), the Tiger is very beautiful and aggressive but ideally it is a shy animal and you are invading his territory, the Tiger would prefer to stay calm until someone want to really show him a finger. The ride into the jungle, those beautiful trees, birds and animals, everything is fascinating and full of nature about that place. Always keep your binoculars handy, do not rent from the main gates, those are not good and are also expensive (for good ones) Plan your vacation November and June, try to go there in January. Guys, lastly if you want to see Tiger and how the home of looks does like, it's one of the ideal place to visit.
Contact Us :
http://www.jimcorbetttour.online/
Mobile : 8477880359
Address:
Asthan Mall Ramnagar,
U.K. 244715
Previous Post
Next Post