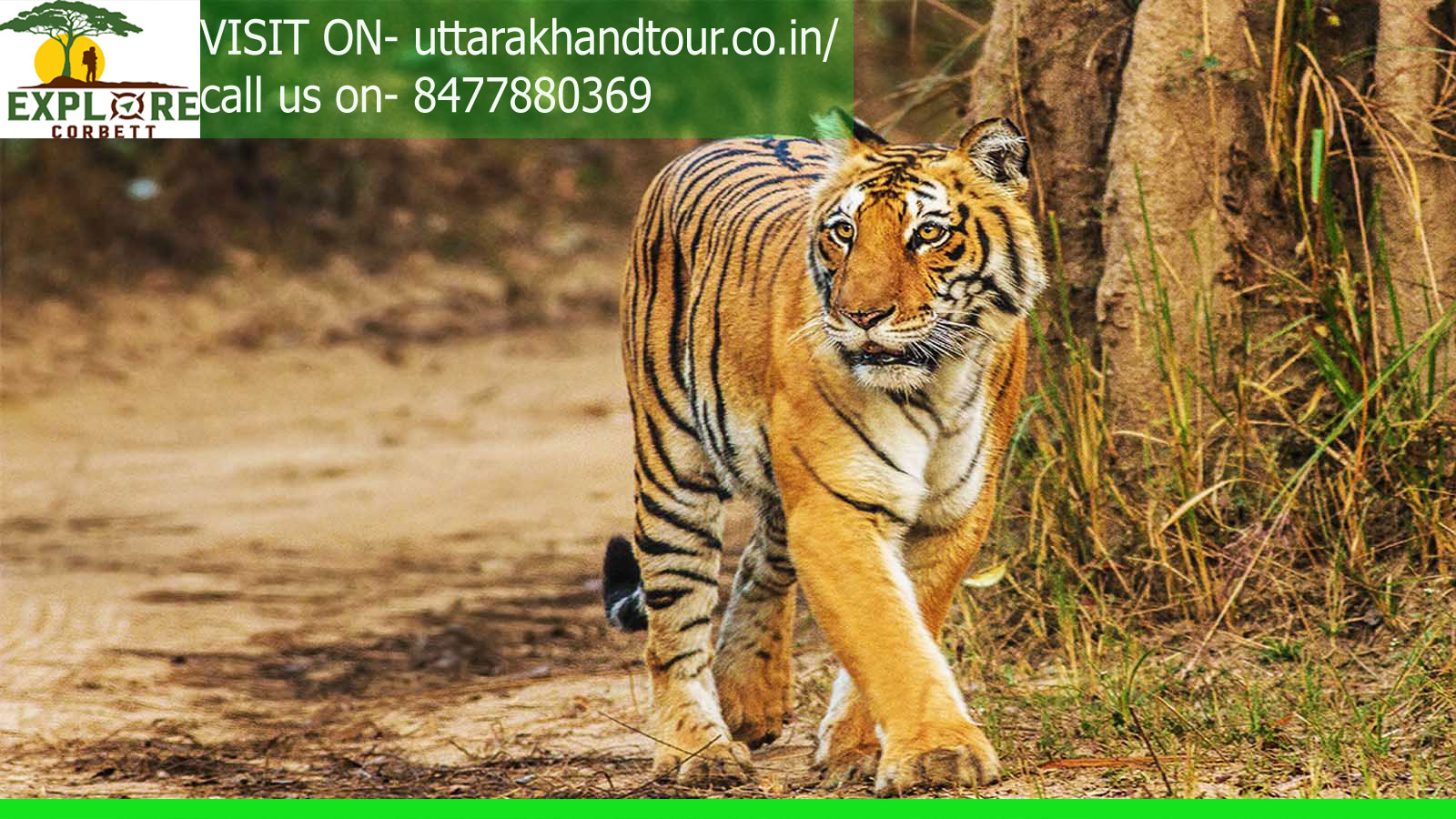 Flora and Fauna in Corbett National Park.
Corbett national park is famous for its dance forest and richness of wildlife if we talk about the park so park contains 488 different species of plants and wide variety of wild life including Elephants, Tigers, Chital, Sambar Deer, Nilgai, Gharial, King Cobra, Muntjac, wild boar, Hedgehog, common Musk Shrew, Flying fox, Indian Pangolin, and around 600 different species of birds and most of them above 300 are migratory. Jim Corbett National Park covers an area of 521sq. Kilometres. Corbett National Park acts as a protected area of critically endangered Bengal Tiger of India. Corbett National Park is one of the best managed and protected areas in the country and attracts thousands of Indian and Foreign visitors every year. The park is situated at the foothills of Himalayan belt in uttarakhand and Corbett has various geographical and ecological characteristics with splendid landscapes. There are four gates which allow as entrance to the Park, which are Amdanda gate, Dhangarhi gate, Khara gate and Durga devi gate. And dhikala is one of zone where you can see the flora and fauna in a big amount so join us and visit corbett national park if you are wild life lover.
Wildlife Holidays – Jim Corbett National Park
When we think about the wildlife holidays in the Northern part of India, the place that comes to mind immediately that is Jim Corbett national park especially as it is close to the Himalayas. It is nestled in between Himalayas and Shivaliks state of Uttarakhand.
Basically Uttarakhand is well known as the Devbhumi (The land of Gods), holy pilgrim sites like Badrinath, Kedarnath and choti Char Dham yatra which are located amidst beautiful backdrops of Himalayas, it comes as no surprise when the first National Park (protected areas) of our country is set up here, Jim Corbett National Park in Nainital district. As we navigate the tough terrain of Corbett in a jeep with bumpy rides for several hours searching for animals, we find our soul in this journey and maybe you will leave a part of it there, like me.
When you enter in Corbett national park it offers you a natural beauty with lush green and dance forest which are always ready to welcome you corbett can be the best wild life destination for you if you are searching a best holiday destination in jungle tour we assure that it will be one of the best tour of your life.
Jim corbett National Park
jim Corbett National Park is one of the best national park in the country and is famous for its Royal Bengal Tigers, lying in the foot hills of Himalaya is this beautiful park located with serene beauty, accessing this park is really easy and there are also special coaches in some trains which are specially for this park, I reached the park in the morning via train and we got out at Ramnagar station which is the closest to the park one can get jeeps and taxis near the station 24x7 and they are cheap too, When we got to our hotel it was around 5:30 in the morning so we went and slept straight away, the same morning we woke up and I went for fishing in the river which was just flowing at the back of the hotel it was so beautiful
then we stared for the park and got the pass easily we went through a jeep and saw the sambhar, wild elephants, gharials but had to wait for the beast to appear and suddenly heard a rumbling sound just a couple of feet away from our jeep, everyone one went silent we were at the edge of our seats and there it was the striped beast with its family everybody got their cameras out and started clicking the tiger for a souvenir, that was the best sight to behold, we were all elevated and were excited to see the royal animal and went back to the hotel at around seven second day early at 5 am we got up for the ride and saw many animals we came back slept a bit took our breakfast and went for local sightseeing, we visited a museum there and a temple and had our lunch. After that the saddest moment came and we had to leave the tiger's den as we had our train at 2 noon. It was one of the best trips ever for me
People tend to think that having such close encounters with wild cats is dangerous and not safe but there is always a guard at your side in the jeep ride and the elephant ride and that too with a gun which makes it the safest joy ride in India, finally I will say incredible Corbett.
Contact Us :
http://uttarakhandtour.co.in/jim-corbett-national-park-travel-packages.html
Mobile : 8477880359
Address:
Asthan Mall Ramnagar,
U.K. 244715
Previous Post
Next Post