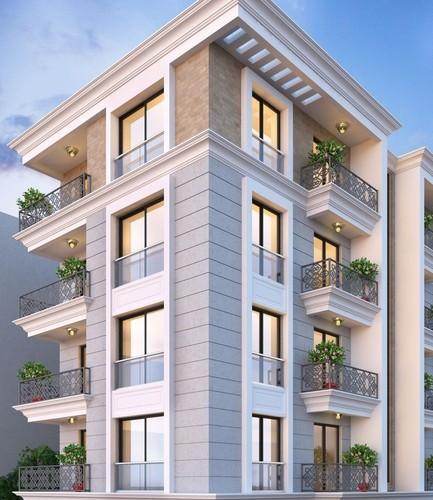 REASONS TO BUY A PROPERTY IN MUMBAI?
To buy a property in the city of dreams has always been a dream for many. Yes, I am talking about Mumbai. I am sure that there are people who really want a property or properties in Mumbai.
Let's see what are the reasons that make the city fall under everybody's wish list.
1. THE SEA AND THE SURROUNDINGS
The Arabian Sea, the Marine Drive? I am sure there's no one unknown to these milestones in Mumbai. You have numerous picks to spend your weekend when you buy property in Mumbai. Be it the Worli-Sea Face or the Marine Drive or be it a visit to Shirdi, you have end number of alternatives.
2. STRONG COMMUNICATION FACILITIES
Mumbai possesses an efficient communication and transporting facility. There are so many means of local transports to carry you all across the huge city. Now it is up to you whether you want to be a part of the chaos of the local train (Amchi Mumbai local) or comfortably take your seat on the double-decker bus and explore the city. Metro facility and premium cars are also available.
3. FOR BEING THE FINANCIAL CAPITAL OF THE NATION
Undoubtedly, Mumbai is the most moneyed city in the country. It has the wealthiest of the industries. The increasing number of business recourses offer the inmates of Mumbai a higher standard of living. Though things are usually expensive in here, they maintain the quality. Also, being the home to the biggest theatre community, Bollywood, it is the unanimous entertainment capital of the country.
4. GIVES YOU A GOOD RETURN ON INVESTMENT
Just as soon as you plan of buying property in Mumbai, you can believe the fact by cent per cent that you are going to get a good return on investment. The real estate market in Mumbai always soars high and so, investing here will surely yield great returns on purchase. The richest city will absolutely gift you with a good retrieval investment portfolio!
5. HIGH SAFETY MEASURES
Ever wondered why people who settle in Mumbai, never want to return to their hometown? There is precisely a reason for that. Mumbai is safer than most of its parallels when it is about the safety of its people. You can always notice tight supervision and the Mumbai police officers when it comes to their duty, don't need an introduction. They are always at your service. Women are safer in Mumbai, comparatively.
6. IT'S CULTURES AND TRADITIONS
Mumbai is one such city which has always been notable for its assortment in cultures, traditions and cuisines. The street foods of the city are bound to keep your tummy happy! And how can one forget the festival of Ganpati? I am sure no other city celebrates Ganesh Chaturthi like Mumbai! It is such a colourful, pompous and prosperous festival. The culture of Mumbai is one hell of a blend of cuisines, dialects, food and of course, cinema!
7. THE CITY DOESN'T SLEEP
Mumbai, the city of dreams and opportunities, certainly doesn't sleep. It is always a busy one. The people there work 24x7 and are souls full of vigour. This exhibits another great quality of the city, that is, it provides you with an amazing work culture which keeps you charged all the time and doesn't let you sleep.
What are you even waiting for?! Execute your plan of buying a property in Mumbai, it is going to be a fruitful one for sure. And if not that, you can even look for a property for rent in Mumbai. The city of possibilities shall never let you down. Best wishes!
Previous Post
Next Post