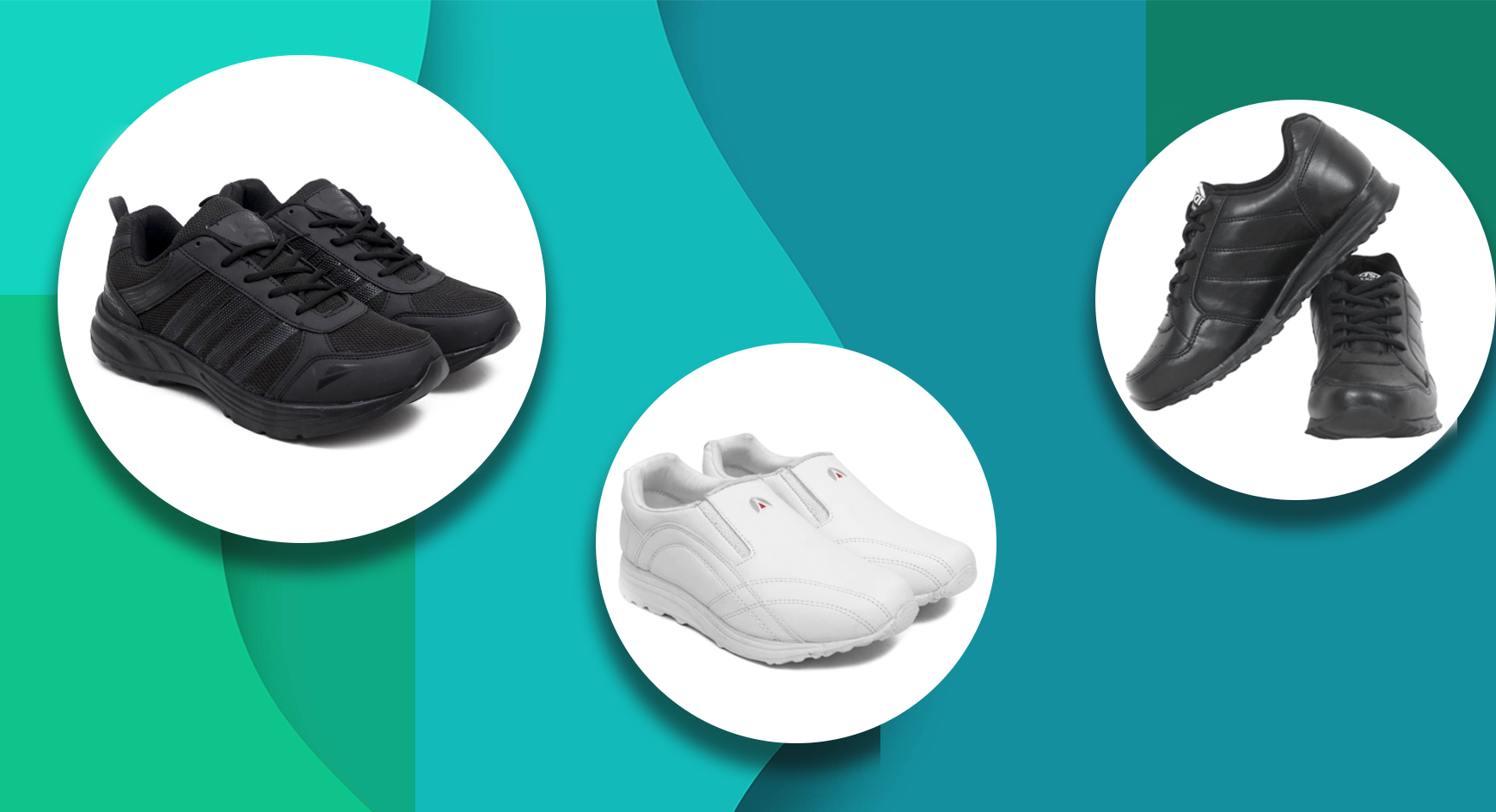 Top 5 selling kids school shoes in India
Kids love wearing shoes but do not show the same love for school shoes. Crafted as per school's requirement with a little pinch of style, makes a shoe perfect for kids.
Asian shoes Boy's Hillstone Mesh School ShoesSo many brands in India that are selling school shoes, but only a few of them provide style with quality. The best-selling kid's shoes in India are mentioned below:
Mark of the quality and style, these Asian school shoes are available under the amount of INR 400 online. The laced-up shoes are perfect to match up with all schools' dress code. It offers good grip and comfortability to the little feet of your munchkin.
Features:
·

Colour: Black

·

Sole Material: Eva

·

Closure Type: Lace Up

·

Toe Style: Close toe
Asian Black School Shoes for Boys
Bringing more tashan to the schoolboys, the Asian black school shoes offer utmost comfort and freedom to enjoy daily; in-the-class and on-the-ground activities. The Asian black school shoes come with high-quality sole and upper under the price of INR 400.
Features:
·

Sole Material: Eva

·

Closure Type: Velcro

·

Upper Material: Synthetic
BATA Boys Black School Shoes
If you want to keep it completely simple as per school's requirement, you must go for the Bata Boys Derby Black School Shoes. As they are simple, do not expect much of style with this pair of school shoes.
Features:
·Sole: manmade
·Material : Synthetic
·Inner Material : Synthetic
·Shoe Type : Eva
·Shoe Type : School Shoes
·Color: Black
Action Shoes Action Synergy Men's Sport Running Shoes 7146
When it comes to school shoes, how can we forget Action that has been providing a class range of school shoes for years? The Action Synergy school shoes come with supreme comfort and durability to stay with your kid'ss feet for a long time.
Features:
·

Sole: Eva

·

Upper Material: Synthetic

·

Closure: Velcro
BATA Men's Leather Formal Lace Up Derby Shoes
The renowned shoe brand, Bata brings you a high-quality pair of school shoes made from Synthetic material. Its Eva sole provides great comfort to your little one's feet. The Velcro closure ensures proper gripping in the feet.
Features:
·

Sole: manmade

·

Material : Synthetic

·

Inner Material : Synthetic

·

Shoe Type : Eva

·

Shoe Type : School Shoes

·

Color: Black
Sports or Running shoes: For the complete casual look
Nobody can skip on the running shoes while completing the shoes' wardrobe. They are as much compulsory as formals and other semi-formals shoes in your collection. Even if you are tight with your job or business schedule, you do not forget to involve in sports activities like jogging or walking sometimes. Hence, it is necessary to adjust a pair of sports shoes in your collection. Check out the latest collection of Asian Sports shoes
The Lace-up Boots: To get edgy and tough-guy look
A pair of Lace-up boots is always needed to get in touch with the rough & tough style whether you are going out in the dark or you are hitting streets on your motorcycle with a classy leather jacket.
The Oxfords Formal: To be a Gentleman
You can have them to uplift your formal and semi-formal looks. You are suggested to wear Oxford formals with Suits, Tuxedos, Formals, and Semi-formals.
The shoes you wear always speak of your personality. Choosing the right kind of footwear to match-up with the dress you are wearing, always takes you to the best of fashion. Look at these 10 shoe styles, you should add up to your current collection if you want to showcase the best styling version of yourself.
The Derby: Formal with some casual pinch
Wear a brown pair of Derby if you want to add some freshness to your formal stance.
Previous Post
Next Post