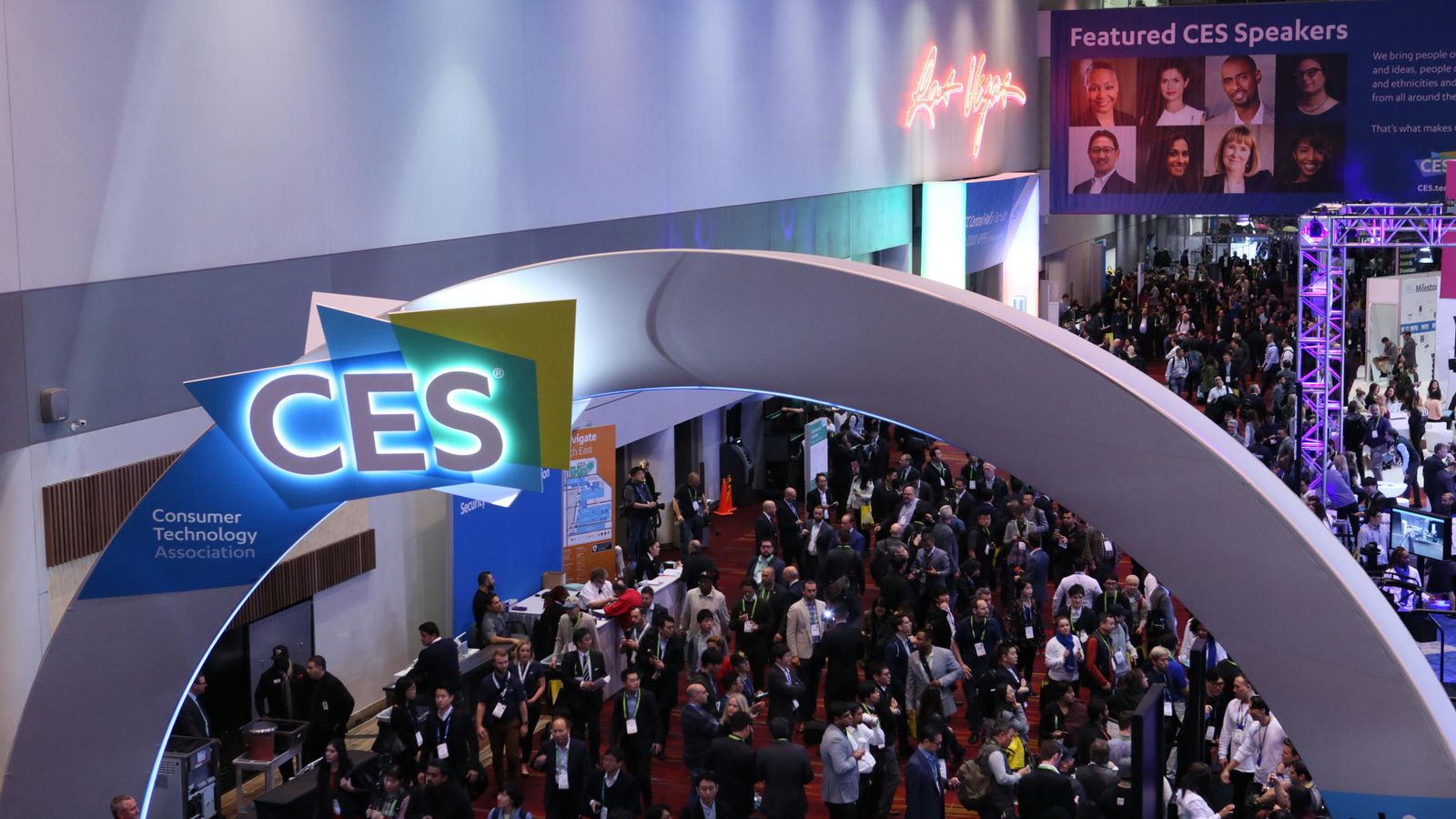 CES 2019 : Everybody Should Know Most Trended Items
7 Trends Item You Should know about recent held CES 2019
Last year did not see much of a transition in the tech world. This year will definitely be the year of transition and innovation. Also, the CES 2019 which is going to be the world's largest tech show is all set to be organized this January. The CES stands for Consumer Electronics Show which will hold the most influencing tech ideas, concepts and gadgets all in one place. It is a global platform for innovation and technologies that will be held in the Las Vegas Strip. This year it will showcase some of the best consumer technologies. Like every time, the global gathering will display the next-generation tech products. The massive transition to the 5G network is expected to be highlighted, additionally, the smart homes and health tech products also will be exhibited.
Let's find out about the treads that CES will hold this year.
1. 5G becomes a reality
The 5G network was predicted to unveil in 2018, but this year we will surely get access to 5G. Soon our smartphones will start using the 5G network too. Some very limited networks like the Verizon and AT&T have an active 5G connection. Yet this will take a little more time for us to use it on our smartphones.
All the hype for 5G is expected to be put up in the CES, 2019. This will be the hot topic for discussion when it comes to the CES this year. Also, consumers are looking forward to more new and advanced features from the next generation network. If CES 2019 displays 5G then it is poised to show more than just fast smartphones.
We do reckon that 5G will have better secure smart home devices, more reliable health apps, a battery that can be operated with remotes and sensors. And the CES 2019 will be a platform for witnessing these functionalities.
2. Google's gearing up with smart home devices
Google Home speakers and Alexa were compared and contrasted since their inception. Also, Google Home and the famous Google Assistant were a big part of the CES last year. Google did establish itself as the biggest competitor against Amazon's Alexa. Looking at the statistics of the sale of Alexa tells us that Google has to work more on it. Additionally, Alexa had a good start with the exceptional skills it delivered.
That's why Google is all set to expand the floor space for the CES 2019. However, Amazon has not dropped any clue of taking part in this grand tech show. This gives Google Assistant to increase hype about itself. It will get added services and options like the Duplex and Call Screen which is expected to supersede Alexa.
3. TVs become 8K
Usually at the CES TVs are considered secondary to the dongles, sticks or boxes that go with it. This year it's going to be different as there is a big hype about 8K for TVs. This means the customers will experience the delight of more pixels.
Still, 8K is something that is beyond normal viewing. So it is expected that CES 2019 will witness a great deal of progress with impressive panels for TV.
4. Fitness tech
The hype for smart wearables has seen a major decline. This year is going to be more of the advanced sensor and smart technology health tech gadgets. Things like Sleep technology is an example. It poses to be one device that has all benefits from mattresses to effective sleep wearables.
Thus, health and fitness tech is no longer based on a single medical condition. It can now be used as a lifestyle product that is useful for everyone.
5. More compact laptops
Tablets and phones are no longer called the substitutes for laptops. They are evolving with ultra-thin sizes, fingerprint and facial recognition and more. Also, the Intel and x86 are being replaced with the new Qualcomm's 8cx chips. This will be the major focus in the CES 2019. It will show the LTE connectivity for laptops too.
6. Self-driving cars coming up
Self-driving cars can be a sensitive topic as of now, but CES 2019 might make them real. Already there is Vehicle-to-everything (V2X) kind of technologies becoming possible with 5G. Also, there are speculations that it will focus on self-flying passenger drones.
Compared to the previous years, this year will witness better options for LiDAR, algorithms for smooth riding and smaller circuit boards in the core technology for cars.
7. AR receives attention
The Augmented Reality was not very much liked by consumers. But it is gaining importance in smart glasses and helmet head-up display. This year, the CES will display AR-guided healthcare tech products too. Although it isn't a big part of our lives today, AR holds a great scope for the future.
Some More Technical Articles Written :-
To know more about RewardBloggers , How it works, Why it is so special, please click here
Previous Post
Next Post