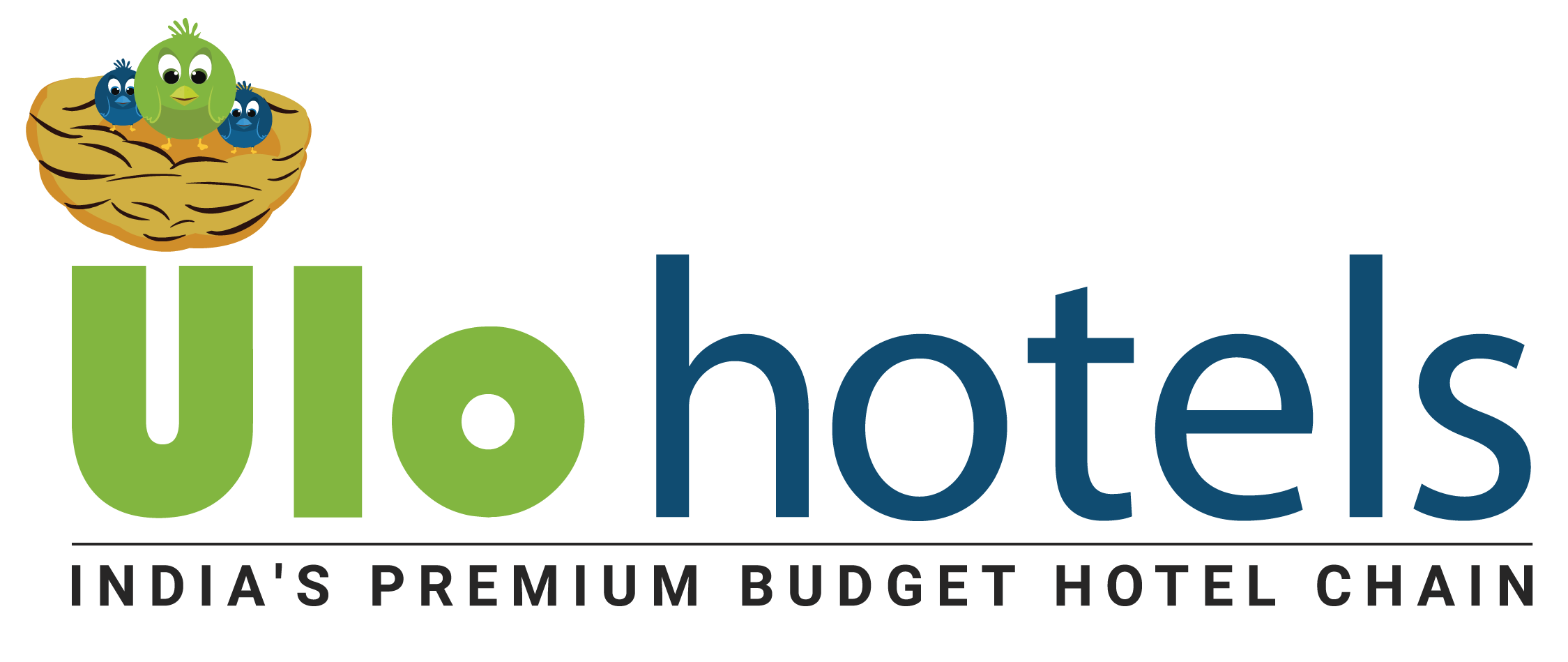 Top 10 Budget Hotel Chains In India
1. ULO Hotels
India's Premium Budget Hotel Chain founded by Mr. Vishwanatham in the year 2015 and headquarted in South India of Chennai.Our passion is to connect our guests to the very best of destinations with quality budget accommodation. It's not just to simply provide a hotel bed and a meal, at our hotels it's all about bringing a story to life.
The professionally trained Hospitality Executives present in all of our hotels makes your stay most satisfying and budget friendly. Ulo Hotels standared amenities includes the Breakfast Healthy & Regional, Bed Clean & Comfort, Best Guest Service & Care, Budget Friendly & Value and Bathroom Hygenic & Functional.
With 'Responsible Budget Friendly' as its guiding premise, our hotels combine grandeur with intimacy to operate according to the Guests interest. We provide to our travelers one of the widest selections of accommodation on the net. Your time is valuable and trips away are precious, so we only offer best and budget friendly hotels we know you will enjoy.
Ulo are specially designed for the unmaried couples to make thier stay more comfortable and romantic.In those hotels unmarried couple stay with any question asked. Ulo also has some couple friendly hotels, those provides safe and secure hotels to unmarried couples. We also accept the flexible single I'd check in and check out and also booking is as fast as check in. In order to seek some privacy when you are staying with your valentine or partner I would suggest you for ulo couple friendly hotels.
2. Oyo
Oyo Rooms provides the Budget friendly hotels across India and it was established by the Mr. Ritesh Agarwal in 2013. Initiall Oyo started with just providing the rooms for people in needy. But after lumpsum amount of fund from Soft Bank started hospitality chain of leased and franchised hotels, homes & living spaces.
Now there services are spread across India and even to some other Countries like China. Japan and USA also. They are famous for providing the standared rooms with guest oriented facilities that makes their stay good.
The main reason for the great development of Oyo is the investment that it got from Soft Bank recently. Oyo has many business model and some among those brought good profits and some of those are said to be very risky for the Hoteliers. Anyway in order to encounter the tough competition from Ulo and Treebo, Oyo they are maintaining good command over various online portals.
3. Treebo
This is also said to one of the Indian budget hotel chain that is spread across cities in India. As of now they franchised with good number of hotels and they are growing enourmously.The founders of Treebo includes Mr. Sidharth Gupta, Mr. Rahul Chaudhary, and Mr. Kadam Jeet Jain and it was founded in the year June 2015.
Reports say that the Treebo has got good place in Market due to their Revenue management and the strategies that they are following. Recently they were honoured by the name called India's most loved budget friendly hotels. The standardized rooms provided by the Treebo across all there hotels is said to be their main strength.
The recent guests reviews of Treebo tells us that it is providing the hotel rooms for high cost. But they are trying to resolve this cost problem by providing the latest Diwali sale offers on their hotel booking and other services. Treebo hotels has a plan to expand more by the end of next calender year.
4. FabHotels
FabHotels are known be one of the most loved budget friendly hotels in India just like Ulo, Treebo. the provide the E-Commerce, Hospitality, Hotel, Travel Accommodations across India. The founders of Fab hotels includes the Mr. Vaibhav Aggarwal, Mr. Adarsh Manpuria and Headquartered in Gurugram, India.
Fab Hotels are operating across Indian cities and has good talk. Recent reports says that these Fab hotels mostly concentrates on the all kind of Hotels. The models followed by the Fab hotels are somewhat same to the Oyo and Ulo hotels. They are providing the couple, family and business friendly hotels but not all hotels belong to the 3 categories.
The technology driven part of Fah hotels for sure attracts the Customer and gives a good customer experience. They provide the rooms for unmarried but not sure whether they provide Flexible check in and check out Signle I'd just like Ulo hotels.
5. Vistarooms
Provides a simple online platform for the travellers to book the luxurious holiday homes for vacation. It is also known as the South Asia's largest luxury holiday home rental management company. Mr. Amit Damani, Mr. Ankita Sheth and Mr. Pranav Maheswari founded the Vistarooms in the year 2015.
As of now they are have served so many happy travellers on one end, and also some of the luxirious home owners on the other, allowing them to maintain their properties and monetize them by giving them out to verified guests in a simple, hassle-free manner.
The business model followed by the Vistarooms is unique and they are good in inspecting homes with many factors. They have private and personalised rooms that ensure to meet all standared amenities. Vistarooms has hotels in all the top vacation spots just like Ulo hotels, Treebo and Oyo Rooms.
6. Roomoncall
Founded by Mr. Pradeep Sajjan, Mr. Amit Goel and Room On Call provides online hotel booking in India. They provide all kind of hotel bookings but famous for providing the Business or Corporate bookings within budget. Roomoncall offers standardized and hassle-free stay experiences.
As of technology now they are operating in different parts of India Cities and providing the good stay hundreds of people daily. Some reports says that Room on Call raised $2M from CASH your DRIVE, makes further development in their services regarding and many aspects.
The services provided by the Roomsoncall includes the Affordable Room Complimentary Breakfast, Mineral Water, WiFi and 24x7 Call Centre.They aceept even the bulk bookings just like Oyo, Fab and Ulo hotels. Recenlty they have even launched their app for online hotel bookings.
7. Reddoorz
Provides the comfortable and clean rooms at the best price across India and also in other countries like Indonesia, 5 cities in Philippines, as well as in Singapore and Vietnam. Apart from this, they are trying to expand their services to all parts and Cities of India just like Ulo Hotels.
Reddoorz has across Southeast Asia. They opened their first hotel in Indonesia at the City of Jakarta in 2015. Soon they spread their services to other Conutries now planning expnad to India. Some guests reviews says that booking with Reddoorz is very easy in simple steps.
Coming to the facilities, it provides the Clean Linen, Clean Bathroom, Amenities, TV, Free WiFi, Mineral Water. Business model of these hotels are quite similar to the Ulo, Oyo and Treebo. The day to day operations and inspection by their staff members helps alot for them to provide good standared rooms.
8. Roomnhouse
Founded in November of 2012 and headquarted in Mumbai. It has good fame in attracting the local people of people and planning to expand services across India. Founders Rakesh and Amit faced a lot of difficulties initially just like most Start-ups. But soon they got into the sucess track by their plans and startegies.
Reports say that Startup RoomnHouse has raised funding of close to Rs 1 crore from Euphoria Ventures through a bridge round to expand its operations. After this they started providing the best alternate stays for travelers next trip,and help hosts manage their property.
Recent Guests reviews tells us that Roomnhouse is a trusted and most reliable local community marketplace for people to search, discover, list and make use of the ultimate locations in any area. Roomnhouse also striving to expand their services to all kind of travelers such as Couples, Family, Business just like Ulo Hotels.
9. Zenrooms
Zenrooms known to be the best and middle budget friendly hospitality service provider in India and also Southeast Asia. Business models followed by the Zenrooms helps for the increase of hoteliers revenue and also improves the guest experience. Thousands of budget and mid-range hotel owners looking to increase the long-term value of their property.
Recent studies tells us that the revenue of Zenrooms had incresed to 31%. They are providing their services to all kind of travelers such as Family, Couples, Business. They are best-rated economy hotel franchise in Southeast Asia since 2017 on Booking.com.
Coming to the hotel categories, Zenrooms has three categories, they are Zen room, Zen Premium, Zen Home. As of now they are operating their services across India and in someother countries. The main problem that they are facing is regarding the room rents.Those are said to be very high and the common people are not much affording those prices.
10. Lemon Tree
Indian based chain of hotels founded by Patu Keswani in 2002. As of now they spread their services almost all Indian Cities. The brands or the room categories of Lemon trees includes Lemon Tree Premier (upper midscale), Lemon Tree Hotels (midscale) & Red Fox by Lemon Tree Hotels (economy).
Recently they have acquired good funds from different investors. As a result of this, they has plans to expand its portfolio more rooms by 2021. These hotels also take part in the Social activities and they has the Learning and Development where the staff members are trained for providing of standard services.
As of now they have good sustainability in the market with Good reasonable room prices and business models. They are being best-in-class in cost structure, both in building and operating hotels. The recent management strategies may lead the Lemon tree hotels to provide stay for all categories of travellers just like Ulo Hotels.
Previous Post
Next Post