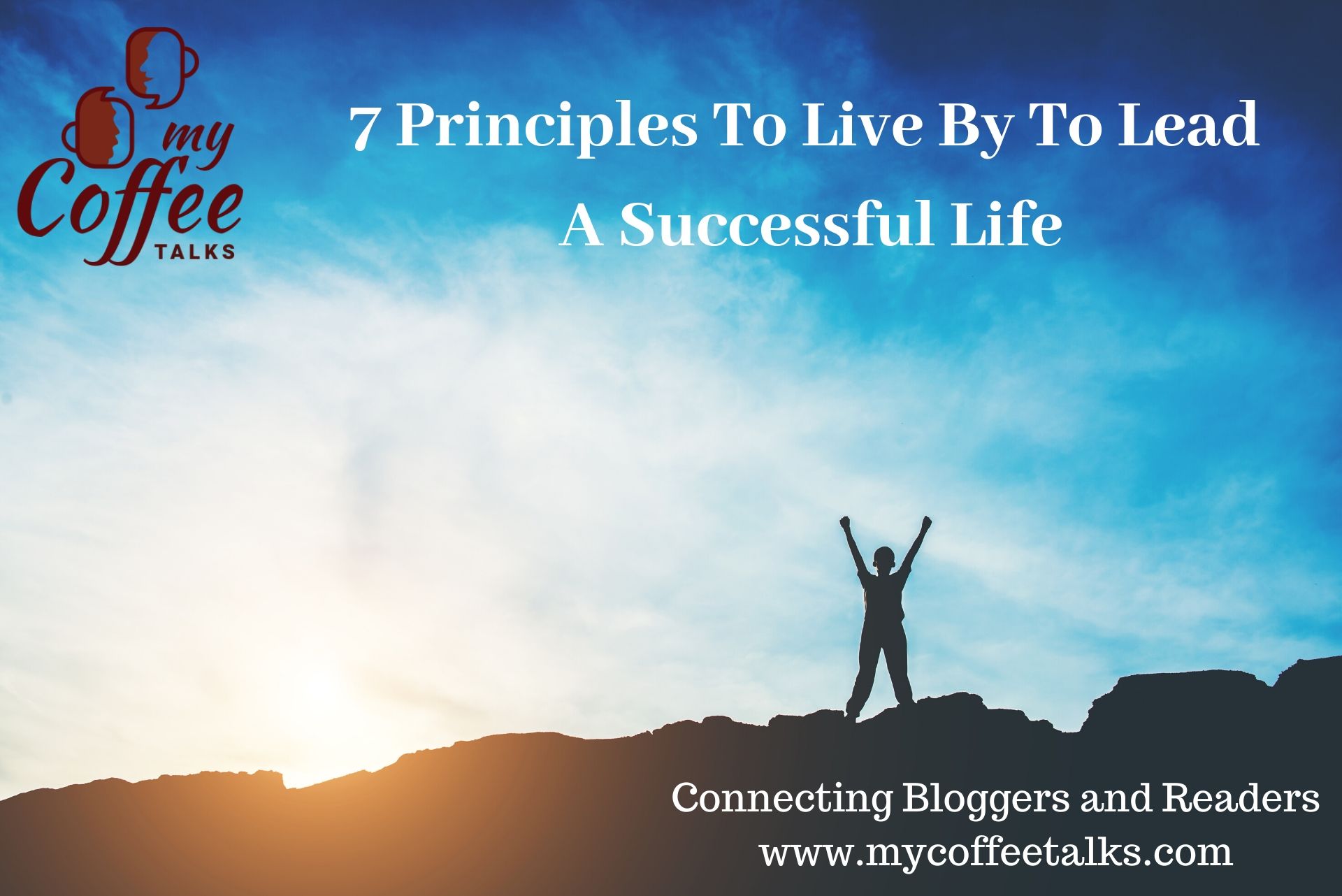 7 Principles To Live By To Lead A Successful Life
7 Principles To Live By To Lead A Successful Life
What is a successful life? How do we lead a happy life and do the things that we want? Is it possible? If you believe in yourself and are willing to put in some effort and time, then you can lead a happy and successful life.
Happiness and success mean different things to different people. For some it is all about money and materialistic possessions. For some it can be having the basic necessities of life. If you want to lead a happy and successful life, then hop on and let us find out, how we can do it.
We will see 7 cardinal rules on how you can lead a happy and successful life. Of course, these are not the only principles to live by, but are the main ones. Hence, you will want to read the given below post carefully.
Life is short
The first principle is the thought on your life as a whole. In the sense, life is short. You will be dead one day. Of course, you do not your time. But, it can be next week, next month, or next year.
Nobody knows when death will come at their door. Instead of living in fear of life or death, you should accept the fact that life is short. Hence, you must do the things that you want. When you live your life fully and not recklessly.
Instead of wondering what to do today, you may want to give your best in all that you do. It could be even a simple task like preparing an egg or toasting a bread. It is the simplest of things of life that we most often take for granted.
What if you are not able to see your family tomorrow or somebody you wanted to apologize is no more. Do what you have to do today itself. There is no tomorrow. The positive that you have done for others is what remains with them.
What matters in the end is how you made others feel about themselves. Your attitude and ability to forgive is crucial here. Knowing that we are going die tomorrow is the best reminder that we need to live our lives focused on what is important in life.
Make a plan and work towards it
You need to understand one thing, if you make a plan and work towards it, then you can achieve it, no matter what. There is nothing, that is impossible. If there was the case, then nothing in this world would have taken place.
People believed in themselves and pushed them to achieve greatness in life. Otherwise, you would not have Steve Jobs, Bill Gates, Warren Buffet, and others. Even though somebody has not done it, you can.
However, you need to make a plan for it. Then take the necessary steps to reach it. The journey may be long and tedious, but you can break down the process, if need be. There will be obstacles and challenges down the line, but you must be willing to overcome them.
Do what makes you happy
The third principle to be happy and successful in life is to do things that make you happy. If you do something that does not make you satisfied, then you are living a broken life. What makes you happy?
It can be anything. Perhaps, you like to cook or like to play a sport. But due to social compulsions and family pressure, you have avoided taking that route. You are stuck in a 9-5 job that you detest and want a way out of it.
The thing is, you are living one life and you should do what you like and makes you happy. Only then, you will get the prize. The need to suffer in life is not there. When you are not happy where you are now, then it is time to do the things that make you satisfied.
Be who you are
The fourth principle is to be yourself. On par with the above principle, it is heartening to see people leading lives that they do not want to live. They are living lives of others or for others. Not for themselves.
You can never be happy doing the things that you do not like. When you want to please your boss or your parents, then you are doing the things that they want. Sadly, you are leaving out your dreams in the process.
When that happens, you are missing out on the most important thing in life. This is when, you must follow your own path regardless of the challenges or obstacles that lie on the way. For good things to come into your life, you must not compare yourself with others.
Previous Post
Next Post