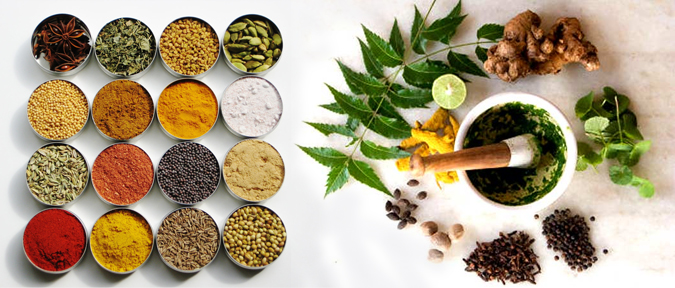 Get a pinch of good health with these little tiny spices
India is blessed with a variety of tiny spices! It's not only flavourful and colourful but also offers a plethora of health benefits. Adding the blend of these spices to your curry can make your dish tastier and flavoursome. But, having spices more than the required quantity can cause indigestion and ulcer. Here, we have listed out a few Indian spices and its benefits. Let's check out now.
Tiny spices which can offer good health:
Yes! No wonder! The tiny all-time spices available in your masala box when munched can take care of your health. Check out what all.
Green cardamom: This little spice when added to curry, tea or sweets can provide a unique taste but also delivers many health benefits. It's a magical spice for improving digestive health, relieves acidity, treats gastrointestinal issues, depression, bad breath, spams, impotency, premature ejaculation, menstrual cramps, and stomach pains. So, next time don't forget to take a bite of green cardamom when you develop any of these health issues. If you have any of the above symptoms and don't go away using home remedies, consult your doctor immediately. Your healthcare provider will help you ease the disease. If medicines are prescribed, order your prescription medicines from any trusted online pharmacy and avail amazing medicine discount on every order.
1. Fennel seeds:
Fennel seeds are packed with calcium, iron, minerals and fibre. A great Indian spice often goes well with meat and fish have a sweet taste and a great aroma when added to the curry. People often chew fennel seeds at the end of their meal as refreshment. Chewing fennel seeds help to regulate blood pressure, treats constipation, bloating, and indigestion also flushes out toxin from the body, a great blood purifier, improves eyesight, protects heart health, reduces asthma symptoms, and increases brain functions.
2. Cloves:
Cloves, the tiny flower bud are used in medicinal treatment for centuries. Cloves are packed with antioxidants, omega-3 fatty acids, minerals, vitamins, minerals and fibres. Clove oil is for treating toothache, nausea, diarrhoea, bruises, and also during indigestion issues. If you are suffering from insomnia, then apply a mix of warm clove and sesame oil on the forehead. This helps you to feel relaxed and also provides you with a good night's sleep.
3. Ajwain:
Yes! Ajwain or carom seeds are used because of its medicinal prosperities. Ajwain provides a host of health benefits: it promotes digestion, treats acidity, relieves tooth pain, fights cold, reduces stomach aches, stops graying of hair, eases arthritis pain and removes kidney stones.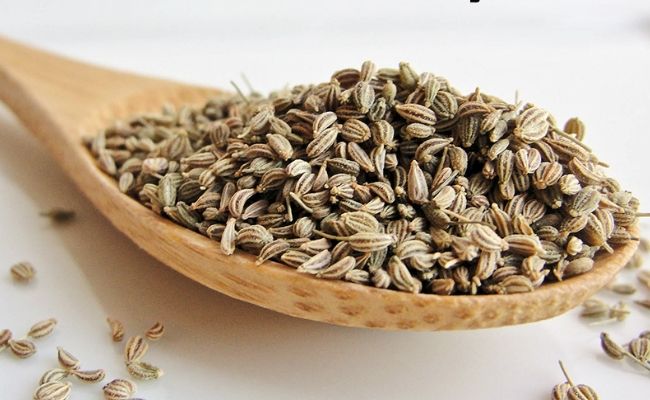 4. Black Pepper:
Black pepper helps in curing earache, constipation, heart disease, common cold, cough, boosts metabolism, promotes weight loss and, also lowers blood pressure. Black pepper also has anti-cancer and anti-bacterial proprieties. But, make sure to consume black pepper in moderation.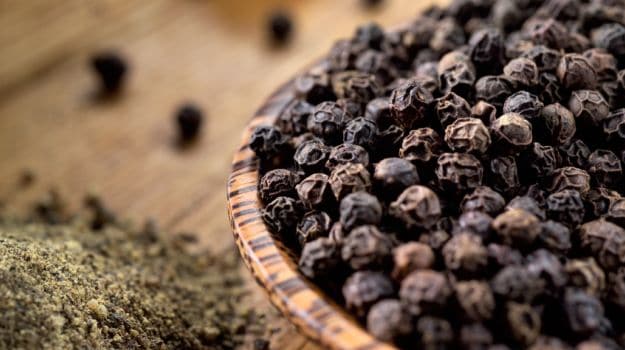 5. Cumin seeds:
Cumin seeds are one of the main ingredients in Indian cuisine. It's good for digestion, improves immunity, treats insomnia, asthma, anaemia and cures skin and respiratory disorders. Many Indian households use jeera water as a remedy to treat digestive disorders. Usually, the symptoms improve by itself or with over-the-counter medicines. If your symptoms persist or have chronic abdominal pain, bloating and flatulence connect with the gastroenterologist. The doctor will do a thorough health check-up and depending upon the severity of the disease further evaluation and treatment plan will be discussed. If any medicines are prescribed, order your medications online from any trusted online medicine store in India.
The above-listed are a few tiny aromatic and flavourful spices which when included in the diet can provide powerful health benefits. Adding spices adds more flavour to your meal at the same time it also helps to cure many diseases. So, try adding these spices to make meals and yourself healthy.
Previous Post
Next Post