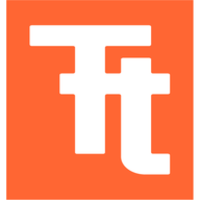 Digital Marketing Strategies for Fashion and Luxury Brands
Almost every walk of life is influenced by digital media. Digital media marketing is a very important strategy and the most effective way to get an audience and draw attention to your work. Same is the case with all the famous fashion labels and luxury brands. According to a report published in 2014, digital marketing influences 45% of the sales. It seems kind of wise to use this strategy then. But it's not just about surviving the competition, but about thriving in it. In this article, we will be discussing how you can establish a stronghold in digital marketing. Let's start off with understanding what exactly it is.
Digital marketing is a form of marketing of products using technology, mainly the internet, or even displays or any other digital media which can get you an audience. Methods of digital marketing include Search Engine Optimization (which is the process of increasing the visibility of a website on the internet), Search Engine Marketing (increasing the visibility of a webpage on the search engine result pages, mainly through paid advertisements) and content marketing (distribution of content to a targeted audience). These three methods need to be learned, they come handy.
You must have heard that a picture speaks a thousand words. Photographs are the most effective tools for marketing fashion and luxury products. Visual social networks like Pinterest and Instagram provide a stage for visual marketing.
If you take a look at the websites of famous fashion lines like Versace, they are quite stylish and provide a very good user experience. Most of the times, websites of fashion lines lack in the second element. They are generally very stylish but are slow to load and difficult to navigate. The design of your website might be good, but it should also be easy to navigate and fast. The user must find what he is looking for before he loses interest in your products.
To connect with your audience, you must tell them the back story of your product and explain the values behind the brand. Giving a catchy motto and an attractive back story to the brand can tremendously affect your sales.
Advertisements are and will be the most effective way to reach customers. Make catchy facebook advertisements that grab the attention of the viewer and convince him to try your product. One advertisement reaches millions of people and can bring you thousands of customers. You just have to know how to target customers so that your ad reaches the right customer.
As mentioned before, Search Engine Optimization is one of the most effective marketing strategies. It helps you to beat the internet traffic and make your webpage visible to a wider audience. If your site is not SEO-friendly, you will be leaving a lot of potential traffic and revenue on the table. Not good for your sales.
Nowadays, people judge each other based on the brands they wear or use. This kind of offline marketing is the main reason why brands like Gucci and Chanel rule the fashion market. People want the best. Thus the main reason for buying a luxury product is the display status. Therefore big brands create such content that, when other people share it, makes the person sharing it look cool, and also increases their display status. Two targets hit with one single arrow.
Email marketing is extremely effective for e-Commerce marketing as it provides the opportunity to educate consumers and tell them about new experiences or products offered by the brand. Harrods do an exceptional job with their email marketing campaigns and are well worth subscribing to for email campaign inspiration. You know, just in case you wanted expensive champagne to show off.
These are the methods you need to follow to gain a market and a customer base for your product. Just send me a free sample, I mean, I did help you through this.
Previous Post
Next Post