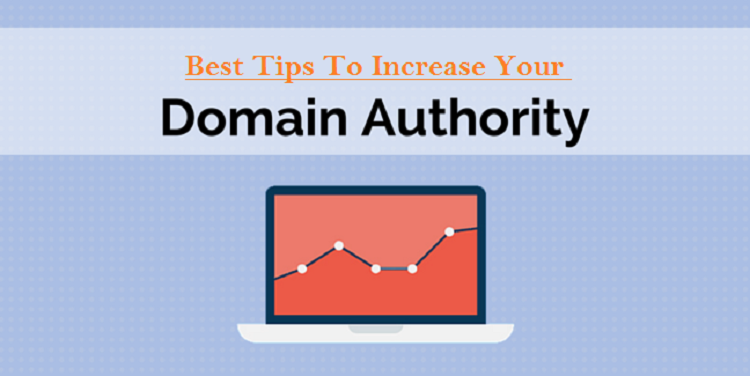 Best Tips to Reach High Domain Authority
Most Effective Tips to Reach High Domain Authority
Is your website ranking below on Google Search Results? You might be thinking having this thought in mind that how to get top ranking and early recognition in the SERPs. Then you must understand that in terms of getting your website's ranking up you need to work on the DA (Domain Authority) scoring of your website. But getting DA score high and to sustain it there is not an easy task. Therefore, you must take the help of some powerful methods. And in this article, we will learn about the most effective tips to reach high domain authority.
Introduction to DA (Domain Authority):
Domain authority is a scoring-based mechanism between (0 to 100) built on logarithms, DA was developed by MOZ. Earlier Google page ranking was the criteria but in 2010 it was ended and then DA place over as a standard. Well known website brands are already near 100 in score but as a new website initially DA is at 0 or 1. The more DA score you obtain the higher rank your website gets in SERPs. To help raise the DA level you must apply white hat SEO and not only this but high authority backlinks are also important to increase the DA score for your website.
Factors Affecting Domain Authority (DA):
Age of website domain

User friendliness of the website

Trust factor

Structure of the website

Time taken to load the website

On-page and Off-page SEO

Inter-link with base domains

Quality of profile backlink

Social signals
Tips to increase DA: Although, the tips we will discuss here are very effective to increase the DA score but it is also important to understand that with all these tools you need to have patients to see the desired results.
Have Patients:
The most important tip is to have patients while you apply all the necessary methods to improve your website's domain authority score. It is often seen that people lose their hope in the early stage immediate after apply one or all the tools to increase the DA level. All the given practices take time to grow your website's image in the public and to make it strong enough to be recognized by the top search engines. It is an obvious fact that the more your website gets older more are the chances to get the better DA scores.
Upgrade Your Website Loading Time:
If your website takes time to load subscribers feel annoying and they switch to the other information source immediately. Look for the cause that why your website is slow and find for the solution. The standard loading time for a website is 2-3 seconds if your website takes more time then consider it slow. It badly affects the overall performance of the website and lowers the score of DA. It is suggested to use cache plugins, as if, W3 Total Cache. All you need to do is simply install the cache plugins and initiate it and it will boost WordPress itself.
Perform Backlinks: Connecting with internet is a better choice and avoiding it can cause you comprehensively. It is strongly recommended that always link your fresh content with the old post and backlink all your new rb_blog and articles for references. By doing this you will actually allow to your visitors and readers to access more content and information on your weblink. And that way you can generate huge traffic for your website. And continuous traffic and content will result in great DA score. Backlinks are crucial for your website to grow and to sustain with the same image.
Regular Qualitative Blog Posts:
In a manner to have regular traffic and readers on your website you need to provide them a strong and interesting reason to stay on your website. And there is nothing better than the relevant informative quality content on a regular basis. But before writing rb_blog, it is necessary to do the quality homework. Always choose the trending subject to write on and do the in-depth research on the topic. Then select your target audienceand if you are writing for any other business then understand the objectivity of their business. Quality content on daily basis keeps the readers interested.
Search Engine Optimization (SEO): Search Engine Optimization is an effective tool of digital marketing. By applying SEO on your website, you can actually reach out to the maximum audience. It is important to use specific keywords to increase DA score. And to find out the right keywords you need to hire a professional for it. Keywords play a main role in optimizing your content.
Write USP Based Content: It is always profitable to write such content which has something unique in it. The readers are more interested to learn something new out of the whole content than just read out for the sake of an information. Unique Selling Point (USP) can really help in catching the interest of random visitors. And because of your unique writing style people love to read your article again and again.
Guest Posting is a Good Idea: If you want to increase your domain authority score then the best way is to perform guest blogging and guest posting on the different open platforms. The more you post guest rb_blog on the websites of other big portals the more you will get recognition from unknown readers. And they will link up to your website indirectly and regularly.
Website with Mobile Interface Mode: It is being observed in the past survey that websites with mobile supportive mechanism are having high rate of DA then other websites. From the past one decade the trend of searching the websites has changed. And it is observed that people read more content on mobile phones than on computers or laptops now a days. So, it is very important to have a website with mobile supportive system.
Be on Social Media Sites: Now a days it is very important to be a part of social media sites and be active on all the tools of social media. For example, Facebook, Instagram, LinkedIn, Twitter and Google+ etc. All these social media applications have huge audience database and through these medias you can promote your website and business most effectively.
The above-mentioned tips are very powerful and effective to increase the domain authority score of your website. But you need to implement these tools one by one and you need to be patient to get the results. It is a slow process yet effective and gain the DA level regular practice is recommended.
Previous Post
Next Post