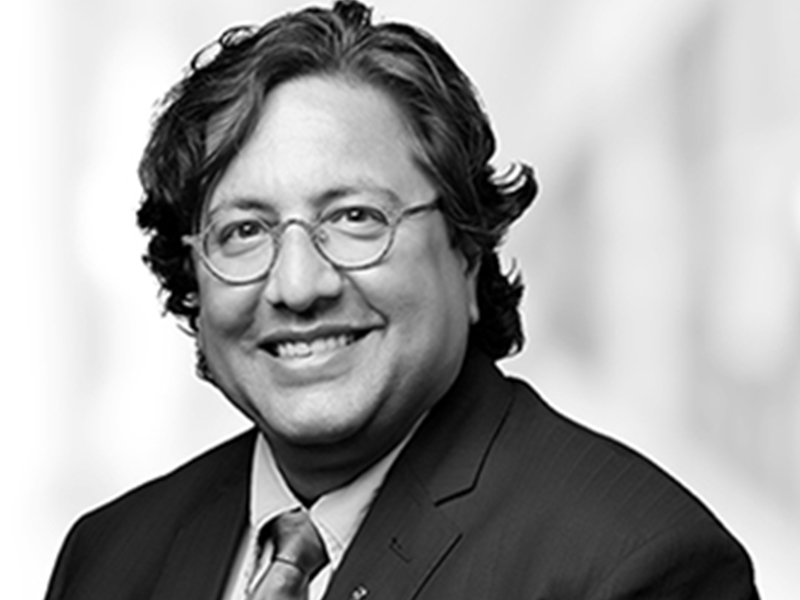 Advanced reproductive health in India and the man who made this popular in the country
Dr Gautam Allahbadia is a prominent name in the field of assisted reproduction and endocrinology in India and the Middle East. Based in India's financial capital, Mumbai, he is known for making significant contributions through his practices and research works. He was one of the first renowned names to promote fertility services in India.Dr Allahbadia has set various benchmarks in offering comprehensive assisted reproduction services with his achievements.
Dr Gautam Allahbadia: The Introduction
(MD, DNB, FNAMS, FCPS, DGO, DFP, FICMU, FICOG)
Dr Gautam Allahbadia has always been interested in studying Gynecology and making a career in reproductive healthcare. Clinical research used to be his favorite subject in the early part of his career. With an MBBS degree from Lokmanya Tilak Municipal Medical College, he has been instrumental in boosting the quality of assisted reproduction in India. He also holds an FNAMS degree from the National Academy of Medical Sciences, New Delhi. Dr Allahbadia published more than 100 peer-reviewed national and global research papers, while he was studying.
The making of Dr. Allahbadia: Professor at renowned Medical Institutes
Mumbai-based Dr. Gautam Allahbadia, after completing his M.D., started working as lecturer at Lokmanya Tilak Municipal Medical College (LTMMC). Later, he served a 12-year tenure at the Bombay Hospital Institute of Medical Sciences, University of Mumbai. Dr Allahbadia later moved to Israel where he was awarded the status of visiting faculty at the University of Tel Aviv. Currently, he serves as a visiting faculty at the IVF center of University of Oldenburg, Germany.
While Dr Allahbadia was looking to enter the world of clinical practice along with continuing the research work, Mumbai Obstetric & Gynecological Society (MOGS), appointed him as its president in 2009.
"We had to struggle a lot for the first three years, as there were not many patients. However, I continued writing papers and books in that period. Fortunately, I got some more awards in the West, and that made me popular, and we started getting patients. I also had the privilege of being elected as the youngest president of the MOGS," says Dr Gautam Allahbadia while recalling the phase of struggle he went through before becoming an established name in the industry.
Career and Advocacy
In the beginning of his career as a full-time expert, Gautam Allahbadia trained a number of young gynecologists along with pursuing various studies across India between 2000 and 2012. He also attained immense success in training IVF consultants in Ghana, Nigeria, and Malaysia.
Millennium Medical Center(MMC) in Dubai, Canadian Specialist Hospital in Dubai, Orchid Fertility & Andrology, DHCC Dubai, Dr Amal Elias IVF Center, SZ Road, Bourn Hall Clinic, Jumeirah, Dubai, the UAE are some of the renowned fertility clinics Dr Allahbadia has been associated with.
The first trans-ethnic surrogate pregnancy that involved a Chinese couple's baby delivered by an unrelated Indian surrogate mother was performed under Dr Gautam Allahbadia's supervision. The credit for the first same-sex-couple pregnancy also goes to him.
Dr Allahbadia became highly popular in multiple newspapers for his splendid efforts in helping an Israeli same-sex couple become parents.
Awards and Felicitations
The expansive career of Dr Gautam Allahbadia in reproductive sciences has been adorned with multiple awards and accreditations. He was awarded the prestigious Deutscher Akademischer Austauschdienst fellowship for the year 1996 to train in Assisted Reproductive Techniques in Germany.
AOFOG-Young Gynaecologist Award for the year 1998 was also awarded to him. Dr Allahbadia has been a proud recipient of the most prestigious FOGSI-CORION National Research award for the best original research work in Infertility at the 42nd All India Obstetric & Gynaecological Congress that was held in Hyderabad on December 1999.
Dr Gautam Allahbadia has been highly dedicated in guiding patients and enjoy a safe time as parents by offering the finest form of fertility services. To make people aware of reproductive health, he attends various events and conferences as well.
Previous Post
Next Post