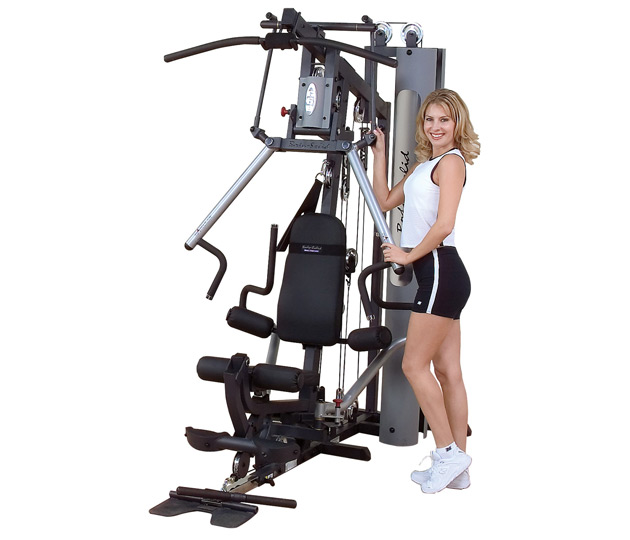 Things to Consider When Purchasing a Body Solid Bench
If you want to take your workouts to the next level, then you may be considering investing in an intricate piece of machinery that can work your whole body at once – but this isn't necessarily the best option!
Whether you're fitting out your home gym or you need to fill an entire commercial facility, starting with a versatile and functional item ensures everyone can use the equipment at their own pace, progressing as their strength grows. Are you wondering what we're talking about? It's a weight bench!
We recommend investing in a Body Solid bench – they are the most adaptable and best-built benches on the market! If you're preparing to purchase your own bench, then there are a few things to look to ensure you select the ideal option for your space.
There are generally three different sorts of benches to choose from, and we think it's important that you choose the most versatile option available!
Flat: These are the most basic of the three and come at as a fixed horizontal bench that can't be adjusted in terms of height or angle. These are primarily only used for bench presses, though they can be used for other exercises such as tricep dips and sit-down squats.
Incline: An incline bench is a great choice for bringing a broader range of exercises into your workout. The bench is broken into two sections, with the back support lifting from horizontal to vertical (with a range of angles in between). This is then kept in place with a pin or step system.




Decline: This is an excellent choice for pushing yourself to the next level. With a decline bench, you're increasing the effect of gravity on the exercise, as the back-support declines to below the seated area. This is great for both upper body and core workouts.
If you're planning on pressing more than 30kg, it may be wise to invest in a bench that comes with an attached rack. This allows you to set the bar up above your chest and load it with weight plates, allowing you to push yourself beyond the fixed weight bars that may be available (these usually stop at 40kg). These options can be fixed or adjustable, depending on theBodySolid bench that you purchase.
Is there an available leg support?
If you're lifting heavy weights or performing decline core exercises, you may find leg support is an excellent bonus that can make your workout more comfortable – allowing you to exercise for longer and hit PBs. They work by providing a padded T-bar you can lock your legs around, ensuring you maintain perfect posture throughout your workout.
Can it withstand your weight?
Lastly, it's important to note that not all Body Solid benches are designed for extreme workouts – if you're lifting weights that are far heavier than a standard workout (more than general dumbbell and light barbell weights), then it is wise to invest in an Olympic weight bench. Body Solid has manufactured a specific range of Olympic benches to help you reach your PBs in safety.
As you can see, there are a range of different things to consider when purchasing a Body Solid bench, including whether or not it is adjustable, and if it offers any additional attached features. Whether you're fitting out a home gym or a commercial fitness centre, selecting the most versatile option available ensures you're not limiting yourself or your clients to only few exercises! We recommend speaking with a professional supplier or visiting your local gym to learn more about the options available and how they can be used.
Previous Post
Next Post