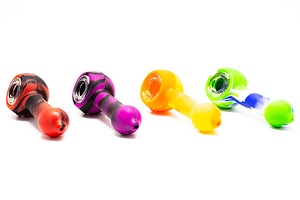 Kingdom Vapor Provides All Your Vape Wholesale Needs
When it comes to running a vape business, your relationship with your wholesaler can make a huge difference. Too many wholesale distributors are not willing to work with their customers, they just want to make as much money as possible. Here at Kingdom Vapor, we are trying to be a new kind of Vape Wholesale supplier. We are here to help businesses flourish while keeping their shops stocked with all of the latest and greatest products.
At Kingdom Vapor, we know what it's like to run a vape shop. We started out as an independent vape shop in our hometown of Clarion, PA. While running our shop we kept looking for a better wholesaler, but we could never find a domestic supplier who was willing to meet our needs. Finally, after realizing the business we were looking for did not exist, we decided to become that business by creating Kingdom Vapor Wholesale. Now we are proud to offer amazing deals to vape shops across the country.
One of the biggest perks we offer our customers is the lack of minimum order quantities. We know that sometimes you don't need an entire case of a product, especially if you want to test new products or keep a diverse inventory. Our sales team can help you find a range of products that will be a great fit for your shop and you can choose your quantities so you're not breaking the bank just so you can keep your shop up to date with the latest vapor products and vape juice varieties; in other words, if you only need a quantity of 1 on any item, we'll ship it for you.
We are also happy to offer CBD products to our customers. The CBD industry has exploded recently and now your shop can get a slice of the pie without seeking out a new supplier. We carry CBD vape cartridges as well as edible gummies and tinctures. For help with relaxing sore spots, we even sell CBD infused topical balms. These products have become popular across a huge user base, and offering them can help bring new clients into your store.
With the future of vaping currently under threat, many shop owners are looking to diversify their inventories in order to appeal to a wider customer base. In addition to our CBD and vape wholesale products, we also carry a selection of smoking products for shops to carry. Items like rolling papers, herb grinders, cigar splitters, and carb caps are all ways for your shop to offer a little something extra without becoming a full smoke shop. These products can help you appeal to a wider base and conduct extra business with your existing customers.
Whatever your store needs, Kingdom Vapor is here to help you succeed by offering the best vape wholesale products on the market. We want our customers to see us as partners willing to work with your business in order to help you widen your customer base and increase your sales. If you have any questions about our products, feel free to reach out to a member of our team via phone 1-814-297-8240 or email info@KingdomVapor.com.
Welcome to Kingdom Vapor! We're your one-stop shop for all your wholesale vapor product needs. We started Kingdom Vapor in our hometown of Clarion in Western Pennsylvania back in 2012 when we noticed that our local shops never had the newest products we wanted to try. As a company founded and made up by people who love to vape, our mission is to provide wholesale vape supplies with the same level of quality and service that we would want ourselves.
Previous Post
Next Post