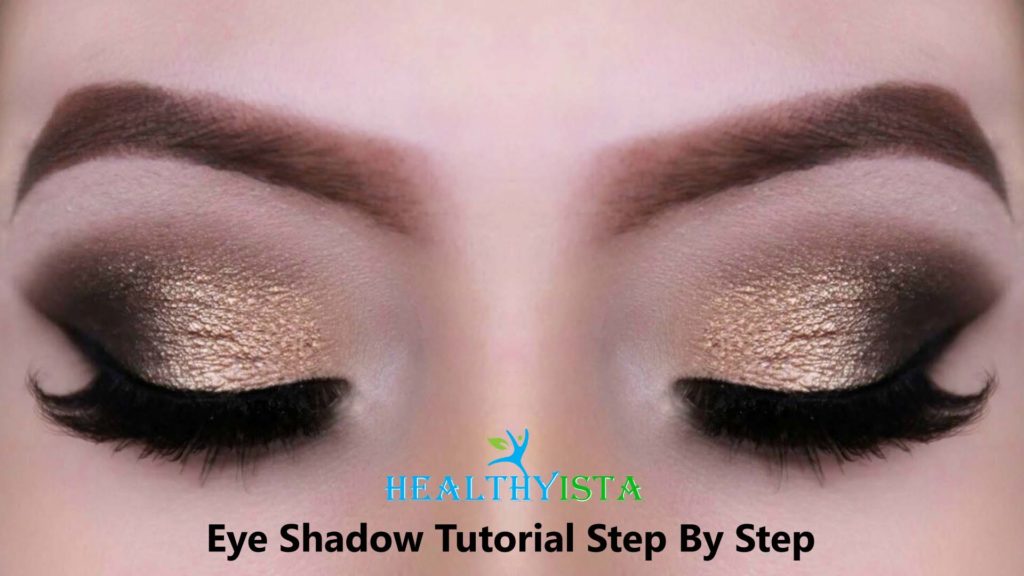 Step By Step Eyeshadow Tutorial
Do you want perfect eyeshadow look for according to your eye color and skin tone? That stay long-lasting all day and make your eyes beautiful? Perfect eye makeup with eyeshadow can give you a dramatic look, beauty, more feminine, and also change the shape of your eyes. Eyeshadow can help to enhance the feature and your eyes make them look beautiful. In this article, I will share step by step eyeshadow tutorial that enhances your look.
Eyeshadow can make our eyes beautiful but the entire eyeshadow look depends on the right eyeshadow color and the right tool, that we are carrying and it enhances our beauty and eye look. Eyeshadow is not only made you automatically prettier, but it can brighten your eyes and make your makeup look nicer. Getting the perfect and long-lasting eyeshadow look is not that much easy, but you can achieve this look easily with the right tools and a little practice. If you will be on your way to practicing your best eyeshadow tutorial routine.
If you are looking to find some ways on how to apply perfect eyeshadow step by step, then you are the right place so check out these tips on how to apply perfect eyeshadow step by step tutorial.
Here are some perfect eyeshadow tutorial
Step 1 Eyeshadow Tutorial:- Apply Eyeshadow Primer
In this step, firstly sit in front of the mirror and close your eyes, then start with the fresh and clean base. Before applying any eye makeup, primer is the most important base for eye makeup. Primer can help to prevent your concealer from creasing. If you have greasy lids and do when summer hits, then primer keeps eyeshadow in place. Apply eyeshadow primer to your entire lids and try to apply close to the lash line. Use a concealer brush and base brush to apply the primer in your eyelids.
Step 2 Eyeshadow Tutorials:- Apply A Nude Base
Using an eyeshadow nude base that closely matches your skin color or slightly lighter. Apply a nude shadow base that complements your skin color and blend it in thoroughly. Use a fluffy eyeshadow brush to apply the nude base in your eyelids. This Step helps to maximize the longevity and intensity of the colors.
Step 3 Eyeshadow Tutorials:- Enhance The Crease
Apply medium brown-toned eyeshadow in your crease. Add some colors on your lash line, especially towards the outer corner and then blend it out well. For this use a fluffy blending brush.
Step 4 Eyeshadow Tutorials:- Add Some Color
In this step, select a color according to your choice or apply a dark burgundy eyeshadow and try to focus the color just on the corner of the eyes. Gently extend it to your crease for a smokey effect and use the same color on your lower lash line. Again use fluffy blending brush for this step.
Step 5 Eyeshadow Tutorials:- Create A Gradient
In this step, apply the nude shadow to your entire lids and also use the nude shadow to blend out the edges of the burgundy eyeshadow for a softer effect. Always use a nude shadow is an amazing way to get a clean and long-lasting eyeshadow look.
Step 6 Eyeshadow Tutorial:- Define Your Lower lash Line
In this step, take a brown kohl pencil and apply it to the waterline in your eyes. This is the classic choice to define the lower lash line. This step helps to achieve that gorgeous smokey effect.
Step 7 Eyeshadow Tutorial:- Lashes
In this step, apply a glossy black mascara coat on your lower lashes to balance the top and the bottom. Black mascara, an intensely volumizing cut formula that creates an amazing false lash effect. Now, finish the rest of the makeup.
Previous Post
Next Post